Wanderlust, the world's largest and fastest-growing yoga and music platform (which was started in Squaw Valley, California and expanded to seven locations around the world) will go down July 18-21, 2013 at High Camp and the village. But for yoga-philes who need their fix in Tahoe year-round, the festival will also open up a permanent yoga studio at the resort in late June. The new studio, Wanderlust Yoga Squaw Valley, is the third for Wanderlust, and will be the only full-time yoga studio in the valley.

"Wanderlust's core mission is to create community around yoga and mindful living," said Wanderlust co-founder, Jeff Krasno. "The opportunity to do this on a 365-day basis in Wanderlust's birthplace is beyond exciting. The integration of a first class yoga program with all of the outdoor activities and natural beauty of Squaw Valley will create a totally unique experience for local residents and guests."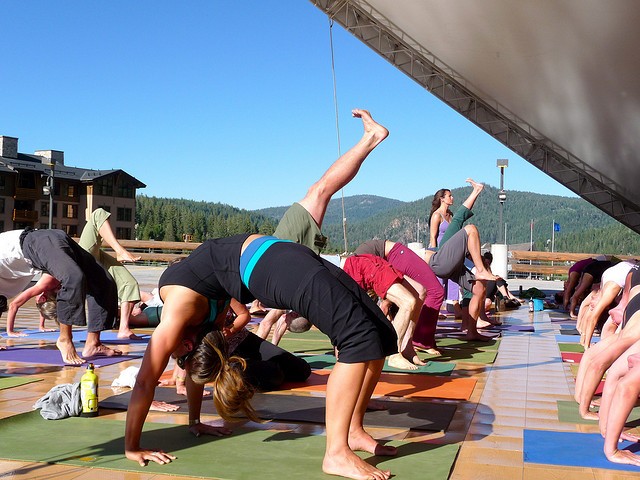 The studio, which will feature a full sound system and monthly live music, plans to open six days a week with a variety of classes including Hatha, Vinyasa and Iyengar — ranging from beginner through high-level instructor training. Unique to Squaw, some classes will incorporate the region's extraordinary landscape, taking the practice outside on the mountain as well as classes that will start in the studio and wrap-up with a hike, bike ride, run, swim in Lake Tahoe or, come winter, skiing and riding on the mountain.

Squaw's partnership with Wanderlust means the studio will be able to offer classes taught by some of the most recognized yoga instructors both regionally and nationally. Wanderlust and Squaw Valley will also be working together to host several two- to three-day retreats incorporating yoga, activities and accommodations.