By
Nearly 15 miles long and about 1 mile wide, Tomales Bay is a finger-shaped waterway burbling with wildlife. Get in the thick of it on a two-hour morning kayak tour with Blue Waters Kayaking. Starting from the Inverness put-in, paddle the western shore over undulating ribbons of thick eel grass, staying on the lookout for lion's mane and moon jellyfish, as well as elusive bat rays. Get up close to granite cliffs cloaked in curious orange algae, and spot Spanish moss—also known as old-man's beard—wisping from the trees. Osprey fly overhead as you glide past Shell Beach, an occasional hangout for great blue herons and snowy egrets. Continue to Pebble Beach where you'll turn around and begin the return journey, this time with views of fist-shaped Black Mountain, and even the eastern peak of Mount Tam.  Dippity-doo-ahhhhhs.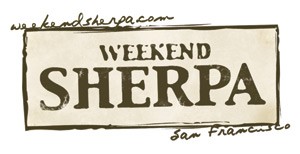 Directions and more information on kayaking Tomales Bay can be found at Weekend Sherpa. Sign up for their free weekly email about accessible Bay Area outdoor adventures.
DON'T MISS A BAY AREA BEAT! SUBSCRIBE TO OUR NEWSLETTER.