With the Cajun-and-Creole–inspired Boxing Room about to open in Hayes Valley, chef and Louisiana native Justin Simoneaux tracks down 
a taste of home.
1. The Vegetable
"You can find mirlitons, which are also called chayote, here at Asian and Latin markets—as well as some mainstream grocery stores. A classic dish is a shrimp and mirliton casserole," says Simoneaux. "It's topped with crunchy bread crumbs." At New May Wah Market, 707–719 Clement St., 415-221-9826
2. The Beer
"I like Abita, and they have a bunch of choices at Black Magic Voodoo Lounge, a bar that's dear to my heart. During football season, like 60 Saints fans gather there." 1400 Lombard St., 415-931-8711
3. The Snack
"I put raw peanuts in boiling water full of onions and spices and cook them for 12 hours to get the flavor to penetrate through. You serve them warm in the shell, and then just pluck them out. They're soft little morsels instead of crunchy nuts." Seasonally, at the Saturday Alemany Farmers Market, 100 Alemany Blvd.
4. The Sandwich
"At the moment, the best fried shrimp po'boy in the city is way out in Bayview. But it won't be the best for long." Queen's Louisiana Po-Boy Cafe, 3030 San Bruno Ave., 415-656-0711
5. The Sauce
"Crystal Hot Sauce has a subtle hint of vinegar. It's more about the pepper—but it's still not too spicy. I put it on everything. It's going to be a table setting at the Boxing Room." At Safeway, 15 Marina Blvd., 415-563-4946
6. The Chips
"The dance team at my high school used to have fundraisers and the girls would walk around selling Zapp's chips. Instead of going through the lunch line, I'd just get a couple of bags. They have other flavors but my favorite is the Crawtators." At Arlequin Cafe, 384 Hayes St., 415-626-1211.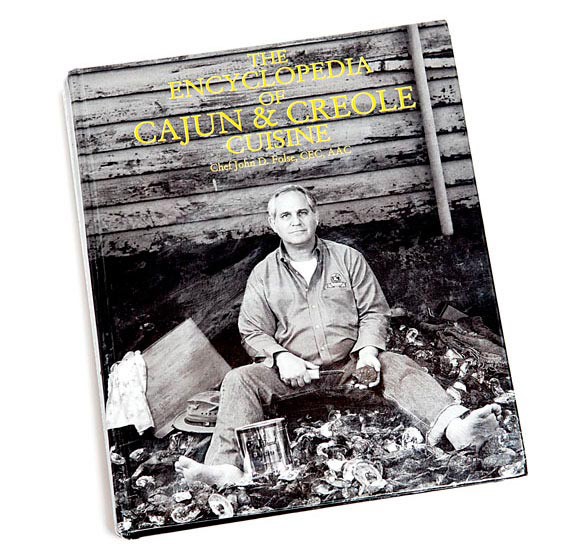 7. The Book
"The Encyclopedia of Cajun & Creole Cuisine by John Folse is essential. There are about 600 recipes in it. His crawfish étouffée recipe is the one I've never changed. It's perfect." At Amazon.com