We're all guilty of it. At some point we've complained about the cost of living in San Francisco. How we pay way too much in rent or pay through the nose to park a car. Turns out we're not the only ones who can complain about the cost of land. Farmers, that's right farmers, in Monterey County pay a pretty price to grow your food. Care to hazard a guess how much farm land in the Salinas Valley goes for these days? $60,000-70,000 will get you an acre in the "Salad Bowl of the World."
---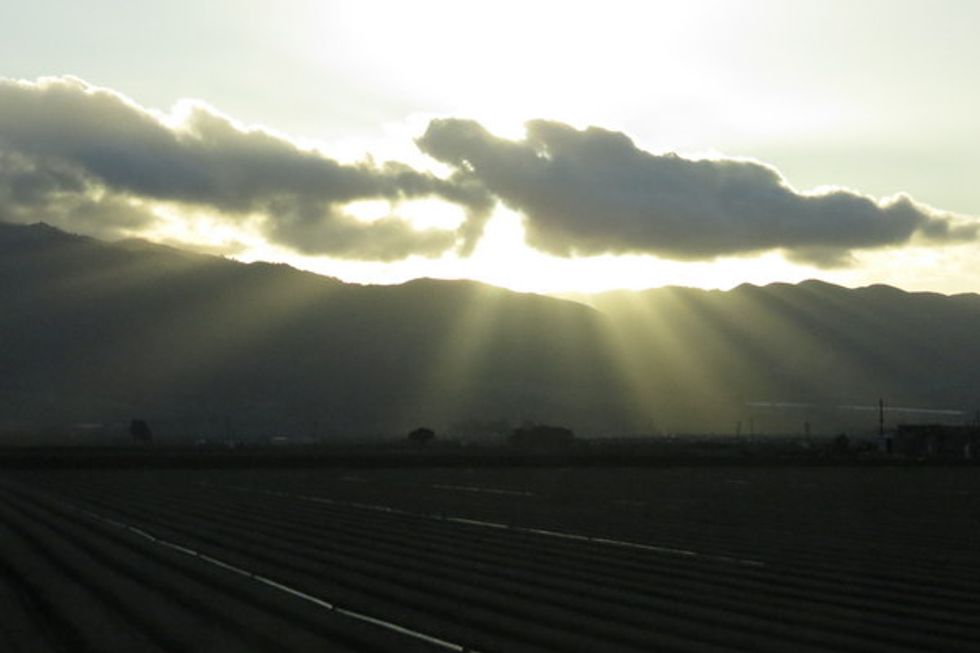 Surprised? Most are. This much sought-after farm area in Monterey County is some of the most expensive farmland in the world. The Valley was created by flooding, and when the water disappeared some of the finest topsoil in the world that's almost 100 feet deep was left behind to grow an amazing amount of the food that winds up on your plate.
Artichoke Capital of the World
Ninety-percent of fresh artichokes in the United States come from Castroville. Pezzini Farms, located just off Highway 1, has been growing Green Globe Artichokes for more than 50 years. Their colorful fruit stand is a popular stopping point, but most don't realize artichokes are growing in the ground just behind the building. Evan Oakes of Ag Venture Tours takes visitors into the field and gives them a new understanding of the phrase "farm to table."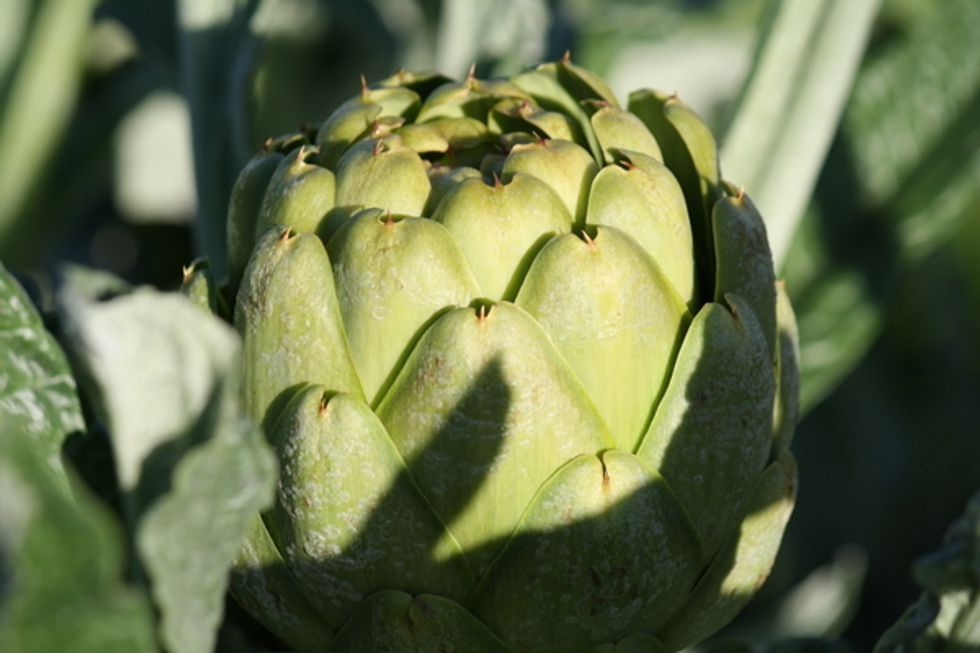 January through March is peak season for artichokes. The official veggie of Monterey County is just one of many that are still picked by hand. But artichokes aren't the only vegetables that thrive in these often fog-shrouded fields.
"There is nobody in the world that can grow lettuce like here," said Oakes.
There's also broccoli, asparagus and strawberries, just to name a few. All of which, by the way, are also still picked by hand. Ever been in a car and wondered what was growing on either side of the road? Well, you won'r see any helpful signs to tell you what's what, because sustaining fertile soil means rotating crops; a field full of strawberries could be suddenly replaced by a field full of lettuce as the months unfold.
You won't need signs on an Ag Venture tour. Oakes knows the fields like the back of his hand–which are organic, which are resting, and which are about to yield a new crop of cauliflower.
We learned a ton while hanging in the Salad Bowl; raspberries have the distinction of being the most expensive crop to grow, and it turns out strawberries and soil don't mix. The plastic commonly seen in the fields isn't to control weeds, but to keep the berries from touching the ground and becoming prone to rot, so they're red and tasty, instead of brown and mushy, when they make it to your kitchen. That's some food for thought the next time you're at the store trying to figure out what's for dinner.
Dana can be found on Twitter @drebmann
Dana's trip was organized by the Monterey County Convention & Visitors Bureau, but as always her thoughts and opinions are her own.