It's as close to barbecue season as we get here, so it's time to put down the fork and start eating with your hands.
While it's possible to grill in SF, it's nearly impossible to properly barbecue at home since it requires many hours at low temperatures to achieve a true barbecued meat, which normally requires wood smoke and indirect heat. Since you can't do it at home, you may be wondering where to go. Whether you prefer a sit-down at a classic joint or take-out for a picnic, these are your best bets.
---
Baby Blues BBQ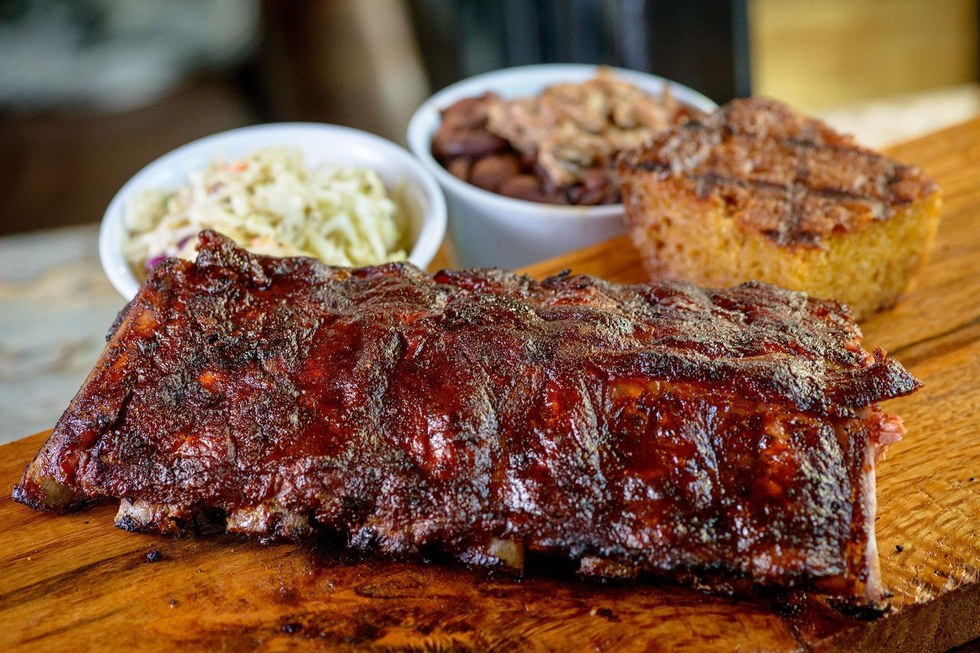 (Courtesy of Baby Blues BBQ, via Facebook)

The menu at Baby Blues reads like the greatest hits of regional BBQ: North Carolina pulled pork, Memphis pork ribs, Texas beef brisket, St Louis pork ribs, and Louisiana hot links. Rounding out their smoky selections are chicken, salmon, blackened catfish and, for those of us who like living low on the hog, pork belly. The restaurant is caszhe, as if your coolest southern uncle opened a grange supply mercantile in the Mission. A communal table and bar tops are outfitted with marble and wood slabs, and there are plenty of repurposed tables scattered around the room, making it a great place to hang back after your meal to enjoy one more beer. You'll wake up the next morning wondering why your hair smells like wood smoke—and then remember the leftovers in the fridge. It's all good.
// 3149 Mission St (Bernal Heights), babybluesbbq.com