It's as close to barbecue season as we get here, so it's time to put down the fork and start eating with your hands.
While it's possible to grill in SF, it's nearly impossible to properly barbecue at home since it requires many hours at low temperatures to achieve a true barbecued meat, which normally requires wood smoke and indirect heat. Since you can't do it at home, you may be wondering where to go. Whether you prefer a sit-down at a classic joint or take-out for a picnic, these are your best bets.
---
Sneaky's BBQ at Southpaw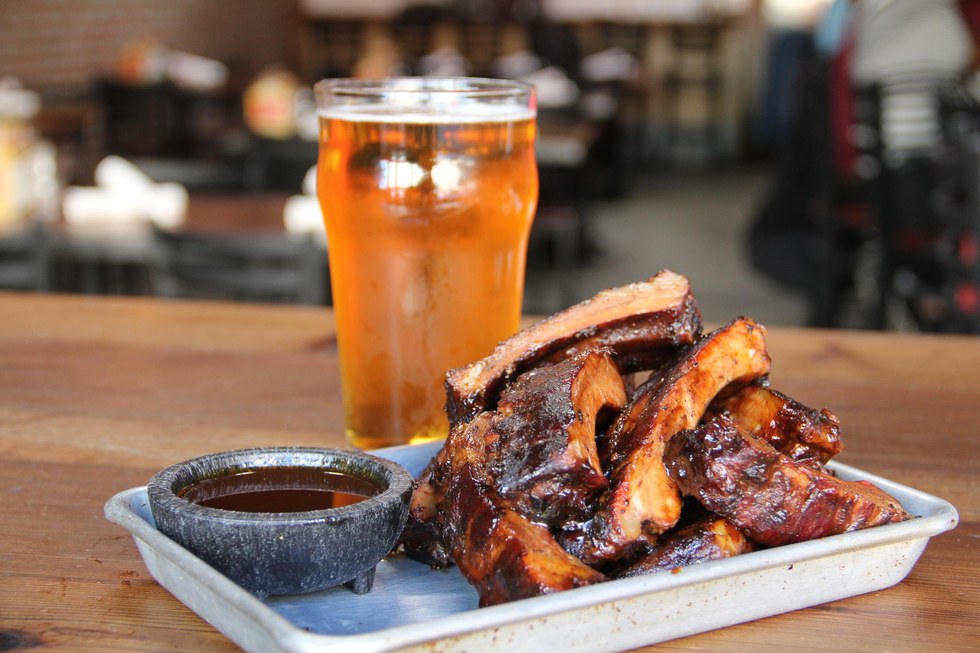 (Courtesy of Southpaw BBQ)
Started by Maine native Ben Thorne in 2008, Sneaky's snuck around the San Francisco underground food scene for four years before Thorne went legit with weekly pop-ups and home delivery service. Then he found a brick and mortar home inside Southpaw BBQ.
Thorne describes his barbecue choices this way, "I prefer the Carolina style (North and South) because of the vinegar-based sauces and dry rub presentation. I grew up a fan of pickled and spicy foods, and Carolina pulled pork was right up my alley." Thorne buys all-natural, hormone- and antibiotic-free meats, and he burns locally cut almond wood to smoke them. Entrees include pulled pork, baby-back ribs, beef brisket, chicken, and goat. Don't fret if you go meatless, they also serve vegan smoked portobello mushrooms and jackfruit. You should expect traditional sides like cheese grits, collard greens, creole mustard potato salad, and mac 'n' cheese, but you can also opt for bacon & cheddar grit cakes, fried pickles with smoked aioli, garlic-roasted broccoli & cauliflower and sweet potato tater-tots to keep it interesting.
// 2170 Mission St (Mission), southpawbbqsf.com