Have a Tesla? Welcome to the electrically fueled future.


---
Thinking of buying a Tesla but worried that the lack of a gas tank may someday prove an Achilles heel? Or, just want to pretend you have a Tesla by hanging around folks who do? Then, check out Tesla's awesome supercharging stations that solve the whole problem of plugging in.
Elon Musk's too-cool car company is slowly lighting up the energy grid with superchargers—modern, high-style, haute-tech, environmentally conscious alternatives to the gas stations of yore. Built in vibrant urban settings, Tesla superchargers mean you can grab a bite to eat and do some light shopping while your ride gets its energy fix. Sure, you could just charge up at Whole Foods, or install a charger at home. But those conventional 120- and 240-volt chargers are the tortoise to your electric hare.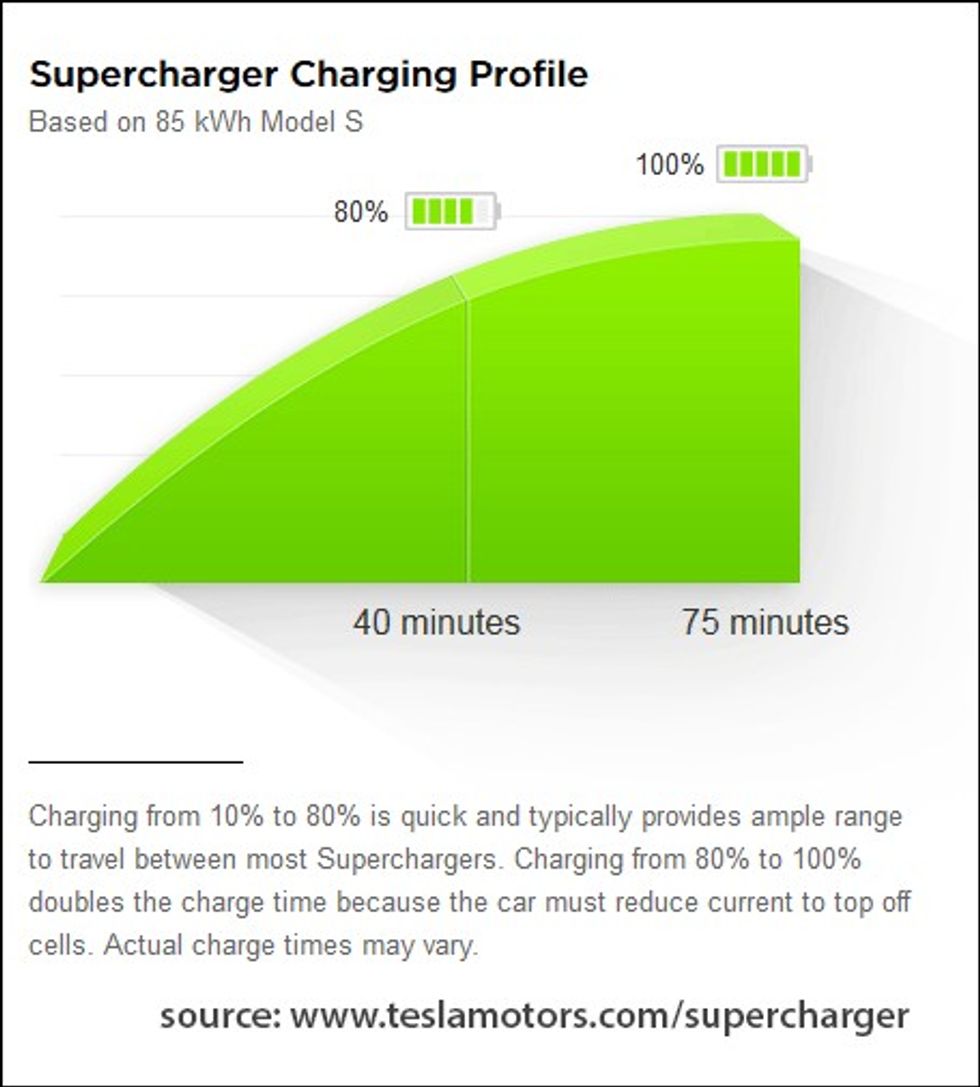 (Courtesy of teslamotors.com)
Tesla, unsurprisingly, bounds over the competition with 480-volt superchargers that get the job done superfast, capable of charging the car's battery from near-zero to full in about an hour. Need a quickie? Plug in for just 20 minutes for about 170 miles of range. It's quite a feat of engineering, especially when you consider that even the best, most efficient home-installed 240-volt charger would struggle to fully power a battery in less than three hours. Tesla superchargers are also free to use.
Here's Where to Super-Charge Your Tesla in the Bay Area: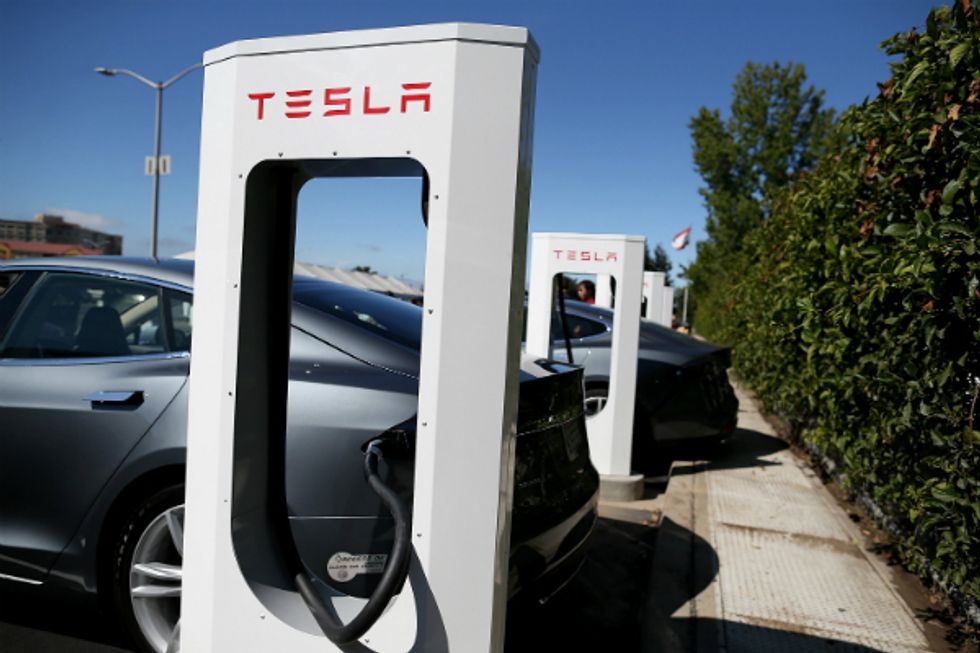 (Courtesy of breakingenergy.com)
The Tesla Factory, Fremont
For an opportunity to seriously geek out over Tesla, steer toward the factory in Fremont where you can browse the showroom and store and stop into the service center (10am to 6pm) while getting your charge. There are 12 superchargers available for 24/7 use, as well as free WiFi and roadside assistance. // 45500 Fremont Blvd. (Fremont), tesla.com/findus
Computer History Museum, Mountain View
Talk about geeking out. Roll up to one of 12 Tesla superchargers (available 24/7) at Mountain View's Computer History Museum and pass the time perusing more than 2,000 years of computing history, from the abacus to the smartphone. Get some work done with the museum's WiFi or grab a cold brew at the nearby Starbucks. Roadside assistance available. // 1401 N. Shoreline Blvd. (Mountain View), tesla.com/findus
San Mateo Supercharger
There may not be a Tesla store or a cool computer museum here, but stop at one of the eight 24-hour superchargers at this San Mateo address and you can grab a coffee at Peet's, some grub at Habit Burger, or do your weekly grocery run at the neighboring Whole Foods. // 1200 Park Place (San Mateo), tesla.com/findus