What if you made a movie and nobody saw it? The studios didn't promote it. The theaters didn't play it. It died a quiet and overlooked death. Sam Rockwell knows the feeling too well.

That didn't happen to a surefire juggernaut like this spring's Iron Man 2, in which the Daly City native played a corporate rival to the unsinkable Tony Stark. And it probably won't happen to Conviction, directed by onetime Ghost star Tony Goldwyn and inspired by the true story of Betty Anne Waters, a Massachusetts wife and mother who put herself through law school in a desperate bid to overturn her brother's conviction for murder.

But Rockwell is the uncommon star who seems just as eager to talk about the ones that got away as to acknowledge, genially, the ones that did best – Iron Man 2, The Green Mile (1999) and 2000's Charlie's Angels. As a passionate student of his craft, he is visibly discouraged when the fruits of his labor end up as leftovers.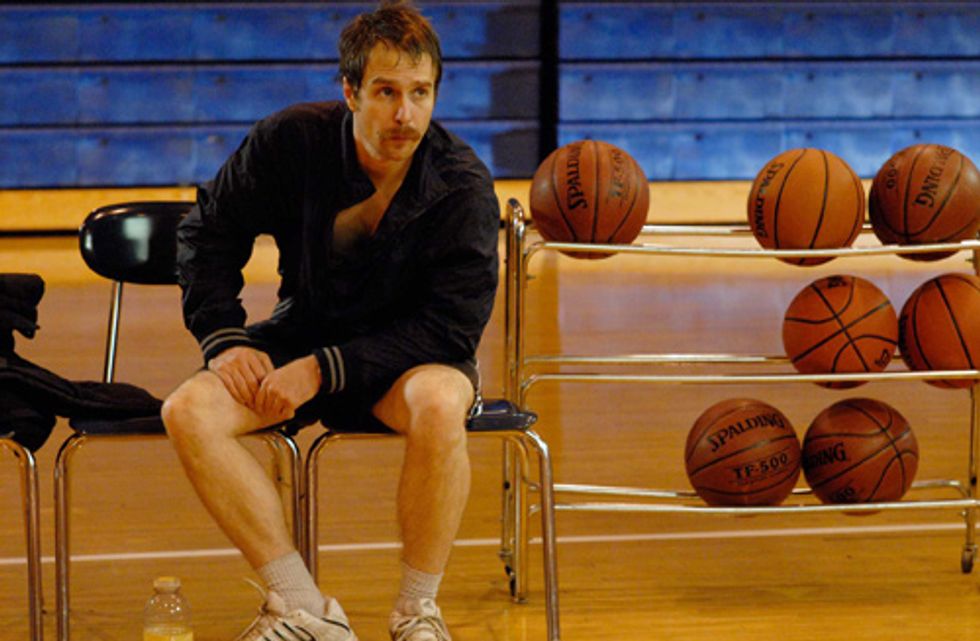 Take this year's The Winning Season, in which Rockwell, 42, plays the alcoholic, perpetually impatient coach of a high-school girls' basketball team. In previous interviews, the actor went out of his way to mention the project, with obvious satisfaction. What happened?

"I don't know, nobody saw it," he says. "Good for anyone who did. I really liked it. It's just a little movie, but I worked so hard on it. It's painful. I worked with Sean Green, an ex-NBA player, and an ex-WNBA woman who taught me how to handle the balls. I talked with some of the best high-school coaches in the country. I just loved that movie – it's a great part. It's like my Bad News Bears.

"I really liked [last year's] Gentlemen Broncos, too. But there are movies that nobody sees when they come out. Assassination of Jesse James, even Galaxy Quest – some people liked them, but they made no money. But they came back. They developed followings. Even [1998's] Safe Men has developed a weird cult following. I don't know if Winning Season will do that. But when that happens, when people start to watch these movies, it feels great, like you beat the system."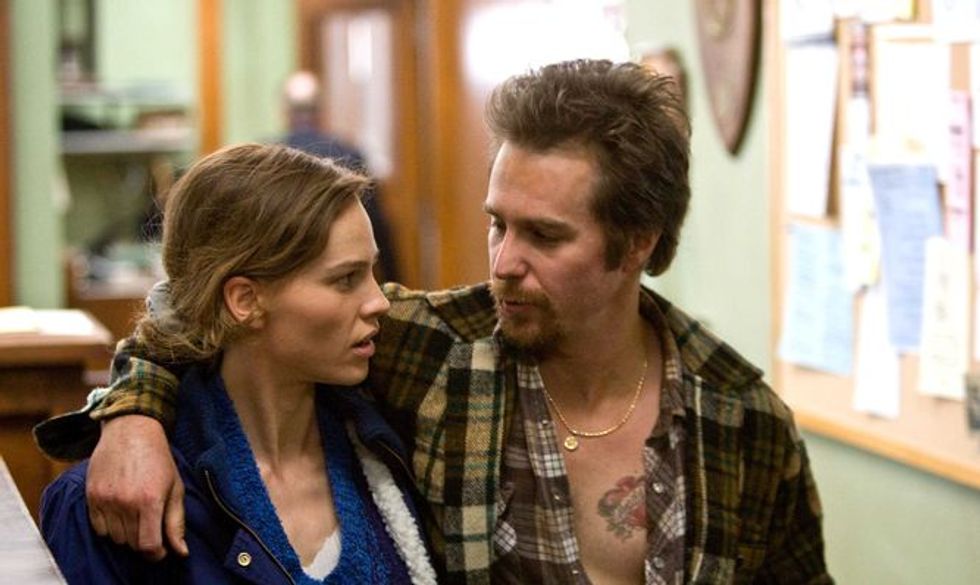 Rockwell shouldn't have to worry about beating the system with Conviction, in which he stars opposite two-time Oscar winner Hilary Swank as Kenny Waters, Betty Anne's beloved brother. Rockwell has never won an Academy Award – he's never even been nominated, despite tour-de-force turns in the Chuck Barris biography Confessions of a Dangerous Mind (2002) and last year's sci-fi thriller Moon. This might be his year.

Yet accolades have never been the basis for Rockwell's devotion to acting, or his burning (some might say obsessive) need to work. He is fascinated by the extraordinary people he gets to meet – among them, in this case, Betty Anne Waters and Barry Scheck, the lawyer most famous for co-founding the Innocence Project, which uses DNA evidence to overturn wrongful convictions. And Rockwell remains equally intrigued by his and his co-stars' method of losing themselves in characters, either real, like Kenny and Barris, or invented, like Doc, the alien-fighting saloon owner he'll be playing in next year's Cowboys & Aliens.

Sometimes, he gets to explore his natural edginess. Sometimes, he likes to act out, as he almost did as the star of a 2008 Incredible Hulk reboot. (The role ultimately went to Edward Norton, and Rockwell likes to say that he got to play his version of the rage-prone everyman in David Gordon Green's 2007 drama Snow Angels.) And sometimes, he says, he gets to indulge his occasional tendency to be the class clown.




















---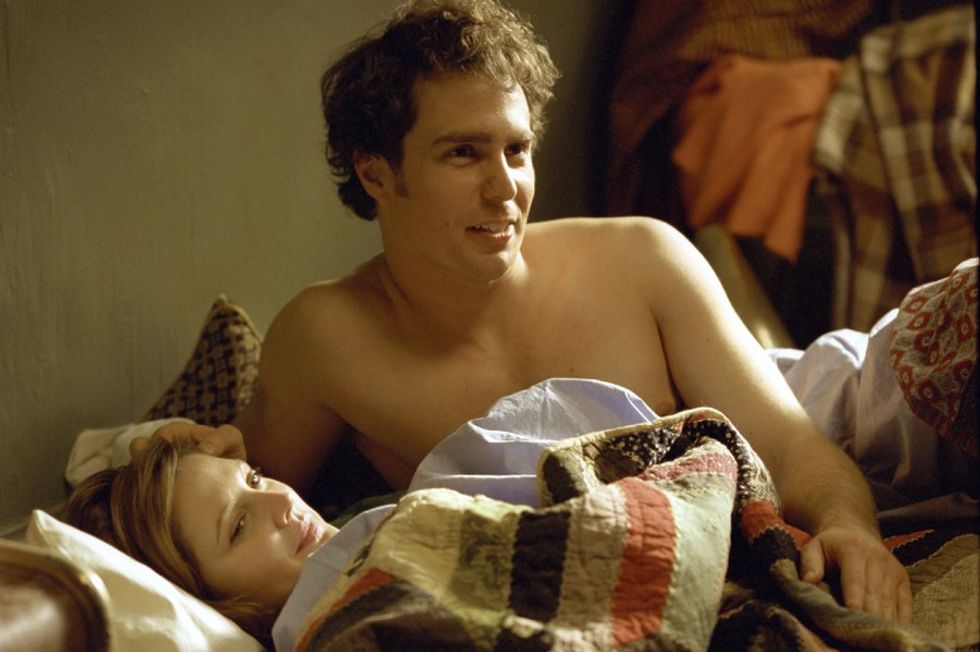 "Am I still a clown? After a few drinks, sure," says Rockwell, a self-described "acting geek" who recently worked on Broadway and calls the stage an invaluable training ground. "It's a sophisticated form of pretending, like playing with your toys and you put the dinosaurs, laser guns and cowboys together. It's that, taken to another level.

"When you get older and you become an actor, you study and you train, hopefully – some people don't. You do theater or whatever you can to become a better actor, to learn about the craft. It is an art form or a science – there is a vocabulary to solve acting problems that can be taught. There is technique. And it's good when a director respects that technique, which is why I've mostly worked with directors who act, like Tony in Conviction or George Clooney [in Confessions].

"I've worked with directors who don't respect the craft, and it sucks. As an actor, you're trained to be consistently free in these imaginary circumstances, and look spontaneous as you're doing it. If it's done well, it's a noble profession. If it's not, it's horseshit, just like anything else."

Conviction is playing in theaters now. The Winning Season arrives on DVD next month, and is currently available On Demand.