Gourmet hors d'oeuvres, cocktails by our boys The Bon Vivants, and performances by legendary artists and punk rock pioneers – all in the name of contemporary art. We've got the details on San Francisco Art Institute's tantalizing "Return" party, as well as a selection of promising gallery exhibitions to keep in your orbital this weekend.

Idris Khan: New Photographs,
at Fraenkel Gallery

There is a photograph from the 1960s, taken by American artist Cy Twombly of one of his signature, then-unfinished chalkboard paintings – massive scale works of freestyle calligraphic scribbling. In this exhibition of new photographs by British artist Idris Khan, the camera pans out, in a way. Continuing with his unique approach to appropriation, the artist created a giant chalkboard of his own, re-created a Twombly-esque palimpsest, and photographed the entire process. The thirteen, beautiful photographs now at Fraenkel gallery reveal an unreadable language of Khan's own.

Idris Khan: New Photographs runs from November 1 through December 28 at Fraenkel Gallery, 49 Geary Street





---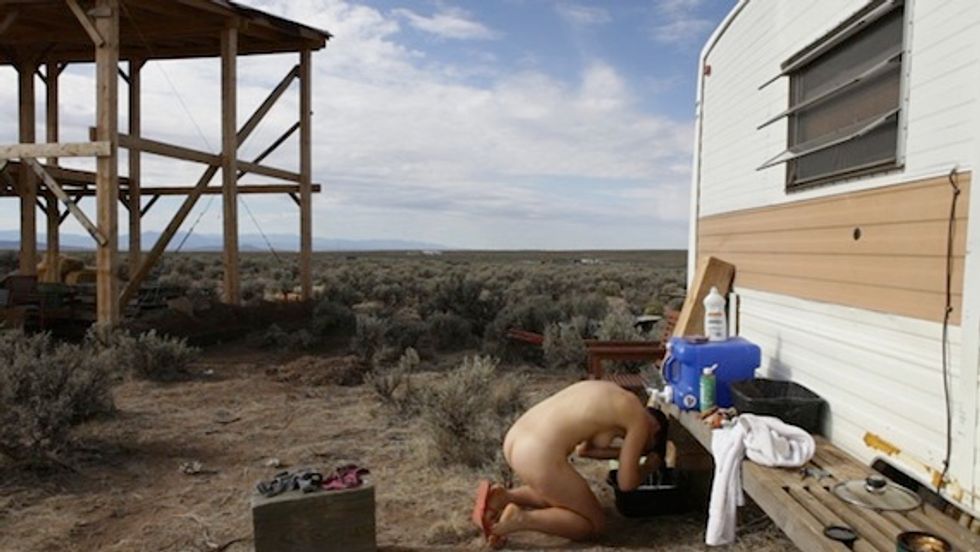 Suzanne Husky, Wash, 2012, HD video with sound, edition of 5, 70 minutes, 54 seconds, Image courtesy of the artist and Gallery Wendi Norris

Suzanne Husky: Shovels, Physiocrats, and the Light Footed Heavy Souls, at Gallery Wendi Norris

The term "physiocrats" refers to a group of 18th century French economists who stressed free trade and, above all, the importance of agricultural products. This viewpoint evolved, with some mutations, over the years into a lifestyle of "green anarchism" that some folks living off-the-grid in the Bay Area (where else?) now practice. San Francisco Artist Award recipient Suzanne Husky delves into the moral underpinnings and quotidian realities of this idealistic fringe culture with a selection of found images and ceramics and two documentary films: "Wash," which depicts the necessities of life without tap water, and "The Plowing Lesson," which recreates a painting of the same name.

Suzanne Husky: Shovels, Physiocrats, and the Light Footed Heavy Souls
, at Gallery Wendi Norris runs from November 1 through December 22 at Gallery Wendi Norris, 161 Jessie Street. Opening Reception: Thursday, November 1 from 5 – 8pm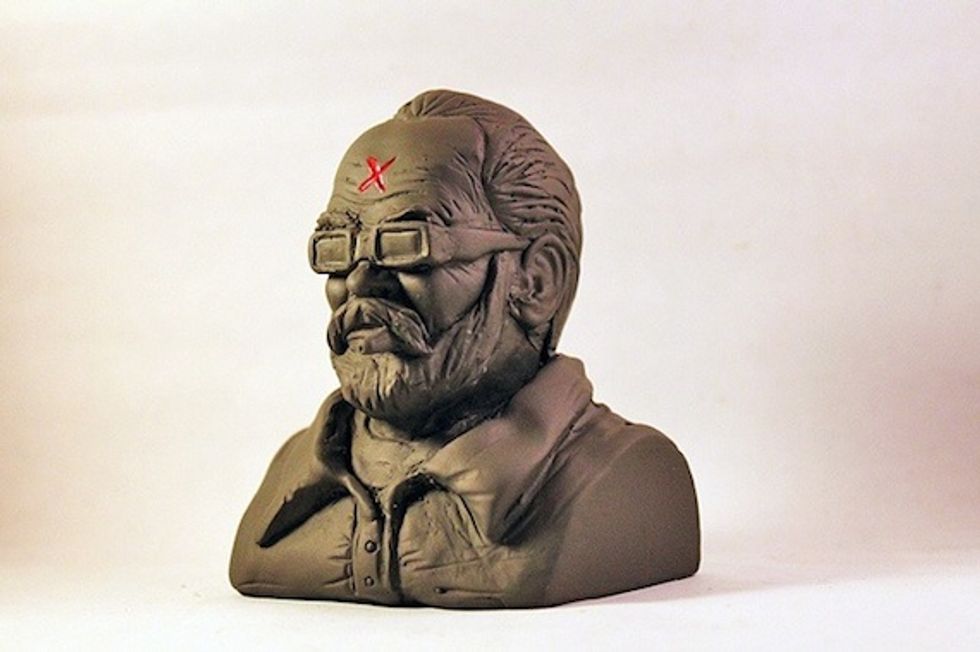 Frank Kozik, at First Amendment Gallery

In this group show, 1AM Gallery pays much-deserved homage to legendary graphic artist Frank Kozik. Best known for his iconic poster work for bands including Nirvana, Pearl Jam, The Red Hot Chili Peppers and The Beastie Boys, Kozik developed a distinctive style that pushed the boundaries of accepted aesthetics with bold imagery, sardonic cultural commentary and dark humor. In addition to work by Kozik himself, eighteen cotnemporary artists respond to his work with posters and vinyl toys of their own.

Frank Kozik runs from November 2 through December 1 at First Amendment Gallery, 1000 Howard Street. Opening Reception: Friday, November 2 from 6:30 – 9:30pm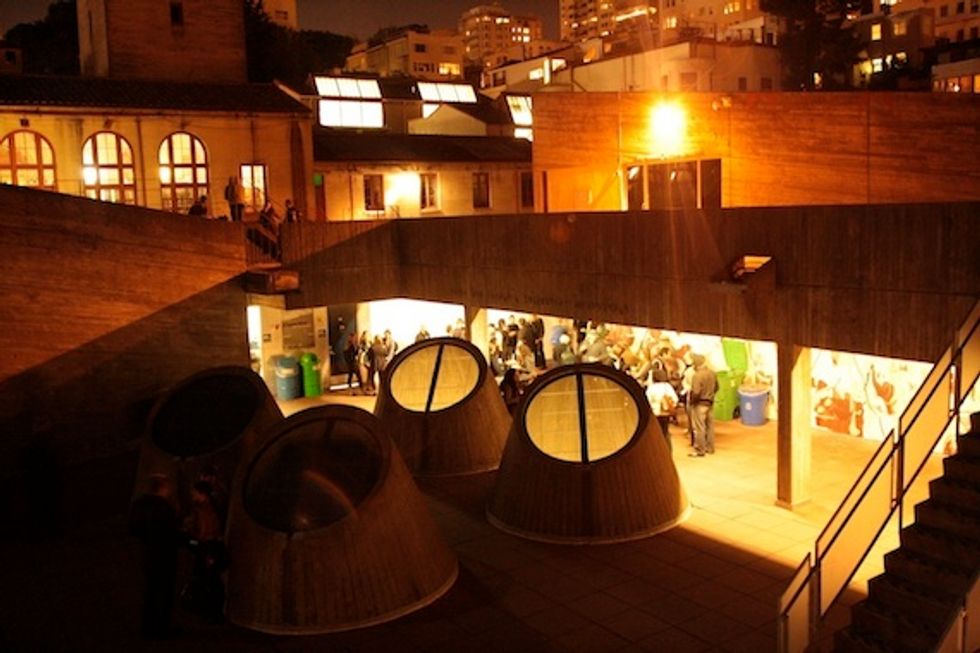 Return to SFAI Party and Winter Art Festival

The San Francisco Art Institute's "Return" party may be nominally held in celebration of its alumni, but anyone with artistic inclinations is encouraged to crash it – and with a lineup including hors d'oeuvres by various major chefs, cocktails by The Bon Vivants (who earned pride of place on our Hot 30 list), and performances by punk veterans Penelope Houston (The Avengers) and Deborah Iyall (Romeo Void), this is a hard invite to turn down. Tickets are going for $75 at the door this Saturday, but snag yours by midnight tonight, entering promo code "7x7", and you'll only pay $40.

When: Saturday, November 3, 5 – 10pm. Location: 800 Chestnut Street. Buy your ticket!

Then head back to SFAI's gorgeous Russian Hill campus the next day for its Winter Art Festival. Free and open to the public, it will include the exhibition and sale of work by as many as 250 artists, with food trucks standing by. Hangovers, if you hadn't heard, are best nursed in the presence of contemporary art and ramen.