The extension of the Bay Area's shelter in place mandate came as a surprise to few, but with it also came a fresh wave of anxiety—will we all lose our minds? Fantastic Negrito feels us.
Plus, watch beautiful video of a bagpiper playing on his Castro rooftop, get $1 weed with proof of financial hardship, and more bright Bay Area news to lighten your mood.
---
Fantastic Negrito - Chocolate Samurai (Corona Quarantine Video) www.youtube.com
Have you lost your mind yet?, YouTube
Why yes, we have! Oakland R&B artist Fantastic Negrito asked his followers what they were up to during the pandemic...then he made a music video with their many submissions. Watch it above and get down with his quarantine jam.
A California Pot Shop Is Selling $1 Eighths of Weed During Coronavirus Lockdown, Merry Jane
If you can prove financial hardship (and honestly, who can't these days?), you can score some good shit for super-cheap at Barbary Coast. Read more.
California Chef Turns Waste into Gold for Small Farmers, Modern Farmer
Monterey Peninsula chef Tabitha Stroup teamed with a Santa Cruz farm (founded by parents of disabled kids) to keep their bountiful fruit from going to waste by making delicious jams. Together they'll save nearly 300,000 pounds of produce from going in the garbage this year alone. Read more.
Bend it like the Bay Area: Doctors see flatter curve after 2 weeks of social isolation, Politico
We're all going a little stir crazy with shelter in place, which is now extended until May 1st. But there's bright side: It's working! Read more.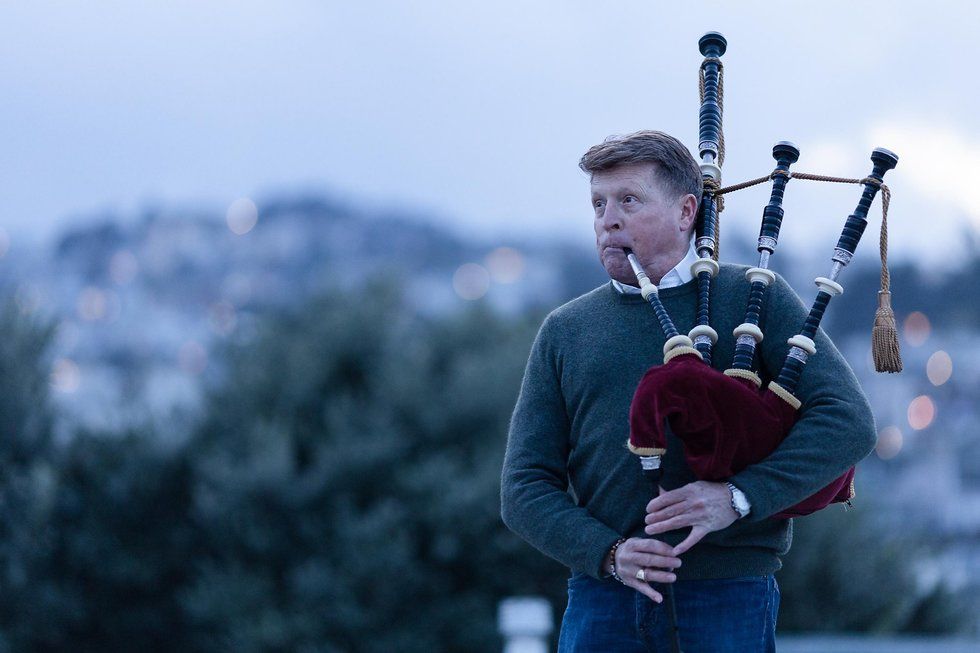 Pied Piper serenades the Castro from roof to comfort virus-weary neighbors www.sfchronicle.com
Pied Piper serenades the Castro from roof to comfort virus-weary neighbors, San Francisco Chronicle

On St. Patty's Day, a professional bagpiper felt sad about the lack of festivities on what would usually be his busiest day of the year. So he climbed to the roof of his home at Sanchez and 18th Streets to play a tune that wafted its way across town. And then it became a thing. Watch the video.