Prepare to have your heart strings pulled by this intimate look into the lives of shelter animals and the volunteers who care for them. 
---
Finding Shelter began as photography project focused on animal shelter volunteers and the abandoned animals they care for throughout California. The portraits, depicting every type of pet from fluffy farm sheep to cuddly pit bulls, are meant to honor the men and women who volunteer their time as well as help find forever homes for the pets featured. Now, the photographer behind the project, Jesse Freidin, is hoping to turn the exhibition into a book, and head across the United States to document animal shelters in every state.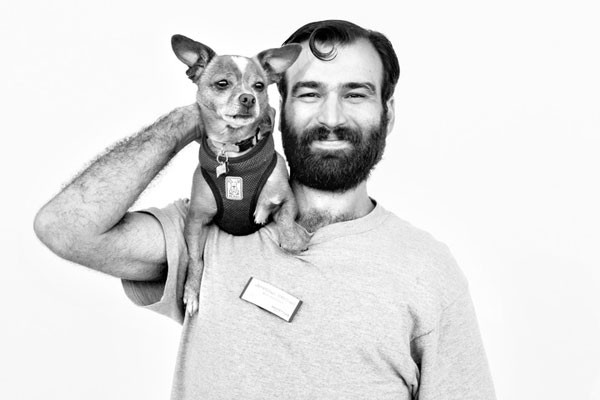 The Finding Shelter book, which just launched on Kickstarter Tuesday, is a bit different from your everyday pet photography project. Freidin plans to visit shelters all across the country, photographing shelter volunteers and the animals they love in a documentation of the mutual healing that takes place in these rescue organizations.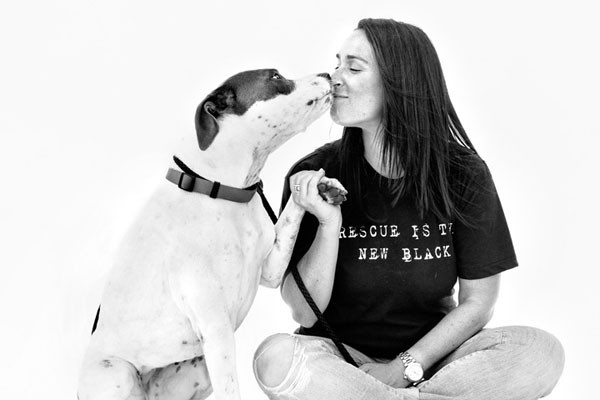 One of the country's leading fine art dog photographers, 
Jesse Freidin
 has been featured in 
Vogue
, Every Day With Rachel Ray, 
Cosmopolitan
, ModernDog, The Bark, and Four and Sons, as well as MTV and CBS. His intimate portraits are in over 90 private collections throughout the United States, and he's been named Best Dog Photographer in San Francisco for the past five years. You might also know him from the hugely popular 
Doggie Gaga Project, 
where he created Polaroid portraits of dogs dressed in hand made Lady Gaga costumes.