Looking for something special to do this weekend? Why not let professional musicians stage an entire live concert in the intimacy of your apartment? These 4 local companies are bringing the music scene to your door, literally. 
---
After participating in some at-home concerts while traveling through Nova Scotia, Carriage House Concerts founder Nicole Bratt, brought the idea back to San Francisco in 2012. Every month she hosts a private performance featuring local musicians at her house in Haight and Ashbury. In January, noted Oakland-based band T-Sisters performed, and next month Bratt will welcome local songwriter David Luning. To snag one of only 40 seats available, RSVP by subscribing to the mailing list.
Chad Goodman, local trumpet player and orchestra conductor, founded Elevate Ensemble with other Bay Area classical musicians. The full team of 14 classically-trained performers is available for events and private concerts, where they create a unique never-before-heard peice of music for each performance.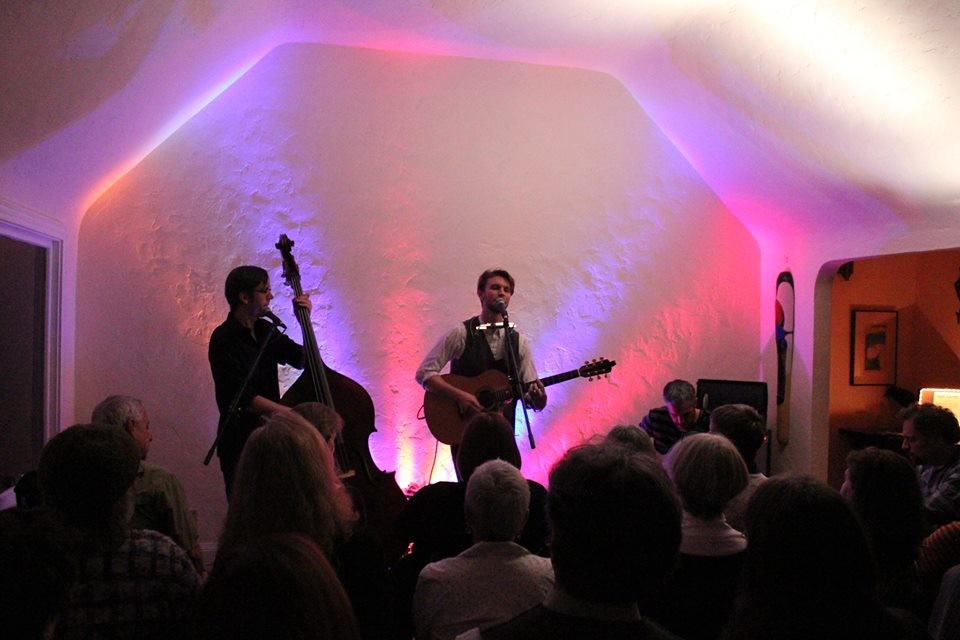 Via Berkeley House Concerts
In 2006, Linda Oliver and Tom Montgomery started hosting music events at their house in Berkeley. Once a month the couple welcomes an Americana or jazz player into their living room. Each performance includes a potluck, wine, and lively conversation with the featured musicians and homeowners. 
Local music promoter KC Turner has brought Matt Nathanson, G.Love, Bob Schneider and more beloved acts to San Francisco. After each encore, however, he invited the musicians back to his place for an exclusive performance for those lucky enough to snag an invitation.