Do you book vacation rentals on a regular basis? It's time to elevate your experience.
How about building a getaway sanctuary in your own backyard?
---
Our first inclination upon arriving at a holiday destination is to prepare a beverage and take it straight outdoors to the amazing deck with a view. Once there, we breathe a huge sigh of relief; we have arrived. Clough Construction loves this experience and supports you in having this nurturing environment too.
Your well designed outdoor oasis is the place where real relaxation and celebration happen. Add in the family, the dog, a hot tub, games, friends, an outdoor kitchen, and our exquisite local climate and you have a playground that enhances your life.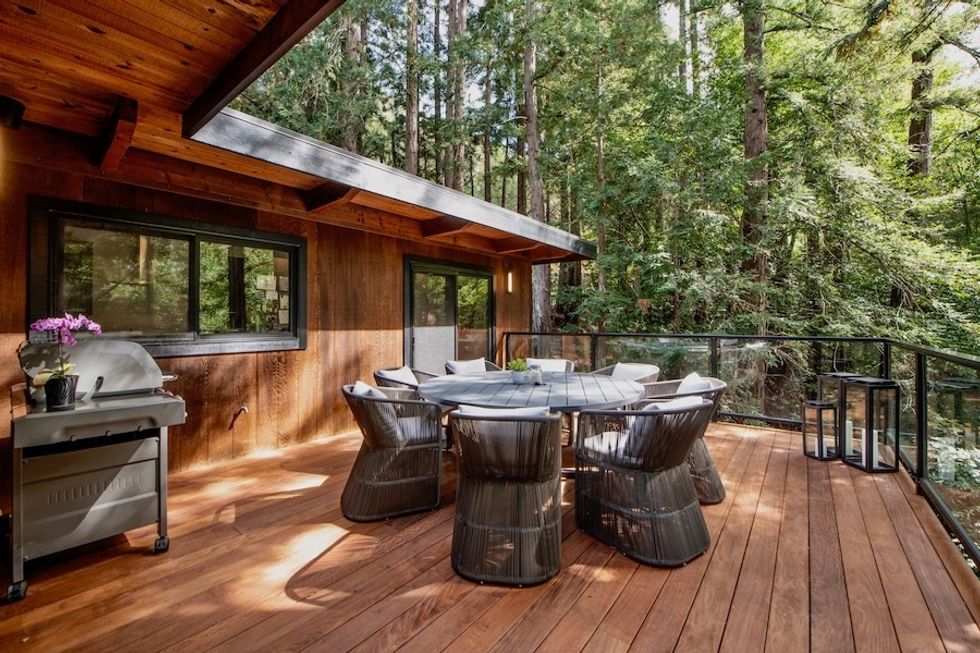 (Matt McCourtney)
A deck is the most cost-effective addition a homeowner can build. Many consider their decks as outdoor rooms, unleashing their creativity with couches, daybeds, and rugs that bring the comfort of the indoors outside. It's no wonder Bay Area residents love their decks.

Clough offers one stop shopping: a showroom with materials on display, on-site visits with the principle, in-house permit facilitation, and highly experienced artisans to make your vision into a reality. Working with a company that makes construction fun is a true benefit you will enjoy.
So next time you are gazing out your window, allow yourself to envision your own at-home getaway—the bridge between your home and nature. An outdoor room may be just what you need to kick it up a notch, bringing true relaxation and enjoyment into everyday living.
// For more information, go to cloughconstruction.com.