Judith Belzer, venerable Bay Area-based painter and wife of Michael Pollan, will debut new works at the George Lawson Gallery early next month.
---
The show, entitled "Order of Magnitude", encompasses two series of abstract paintings that explore the underpinning structures and porous surfaces of the world, seen in Belzer's arching brush strokes and light washes of color. Reminiscent of Cezanne's late watercolors, these pieces change perspective from aerial, to crystalline to cellular in a bid for intimacy with the natural order of things.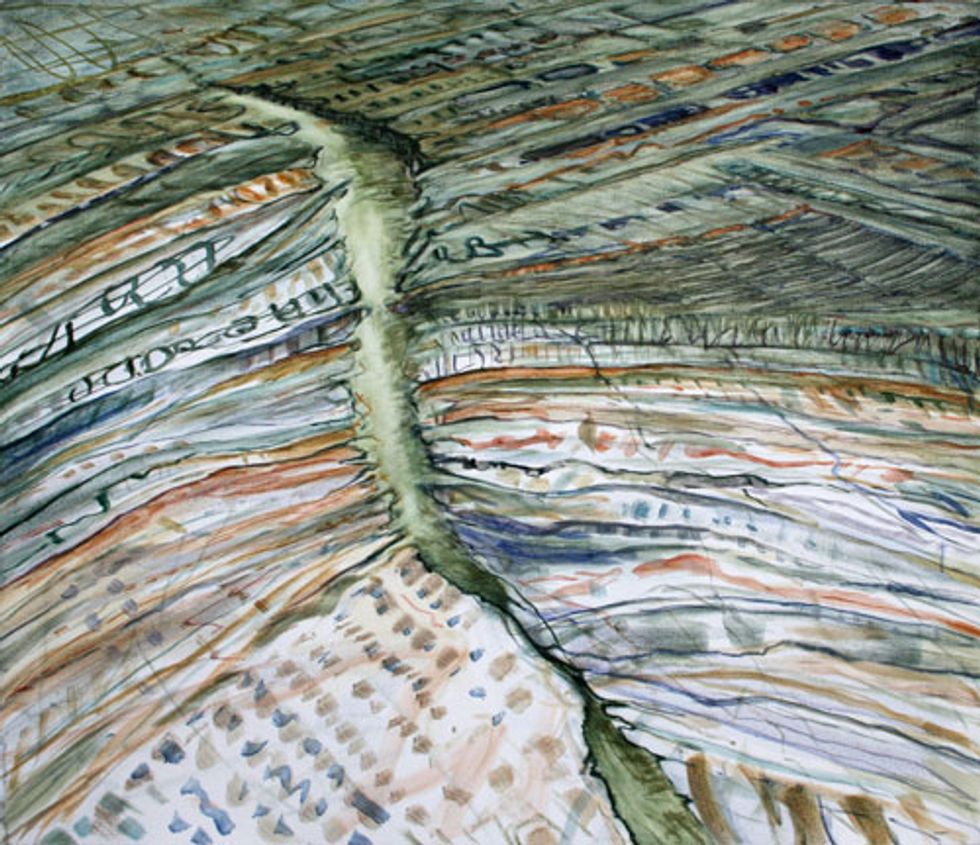 Belzer exhibited at the George Lawson Gallery's inaugural show and is back to celebrate the gallery's second anniversary. The opening reception is on Thursday, September 9th, from 5:30-7:30 pm.