Year after year, despite making a mental note to think of a Halloween costume in advance, it always comes down to frantically throwing together an ensemble in the final weeks before the big day. But that doesn't mean you can't still come up with something brilliant without having to fight the last-minute costume shop masses. With that, we leave you with 3 fail-safe ideas for women that you can piece together with minimal effort:
---
1. Sue Sylvester from Glee: Yes, we know this will be a popular costume this year, but that's okay because there are few things better than getting to hit the bars in a track suit, yelling insults at passerbys through a megaphone. Seriously, name one.
Adidas Supergirl Track Suit, PylePro Dynamic Megaphone, Safe-T-Gard Sonic Whistle, Franco Teenage Hottie Wig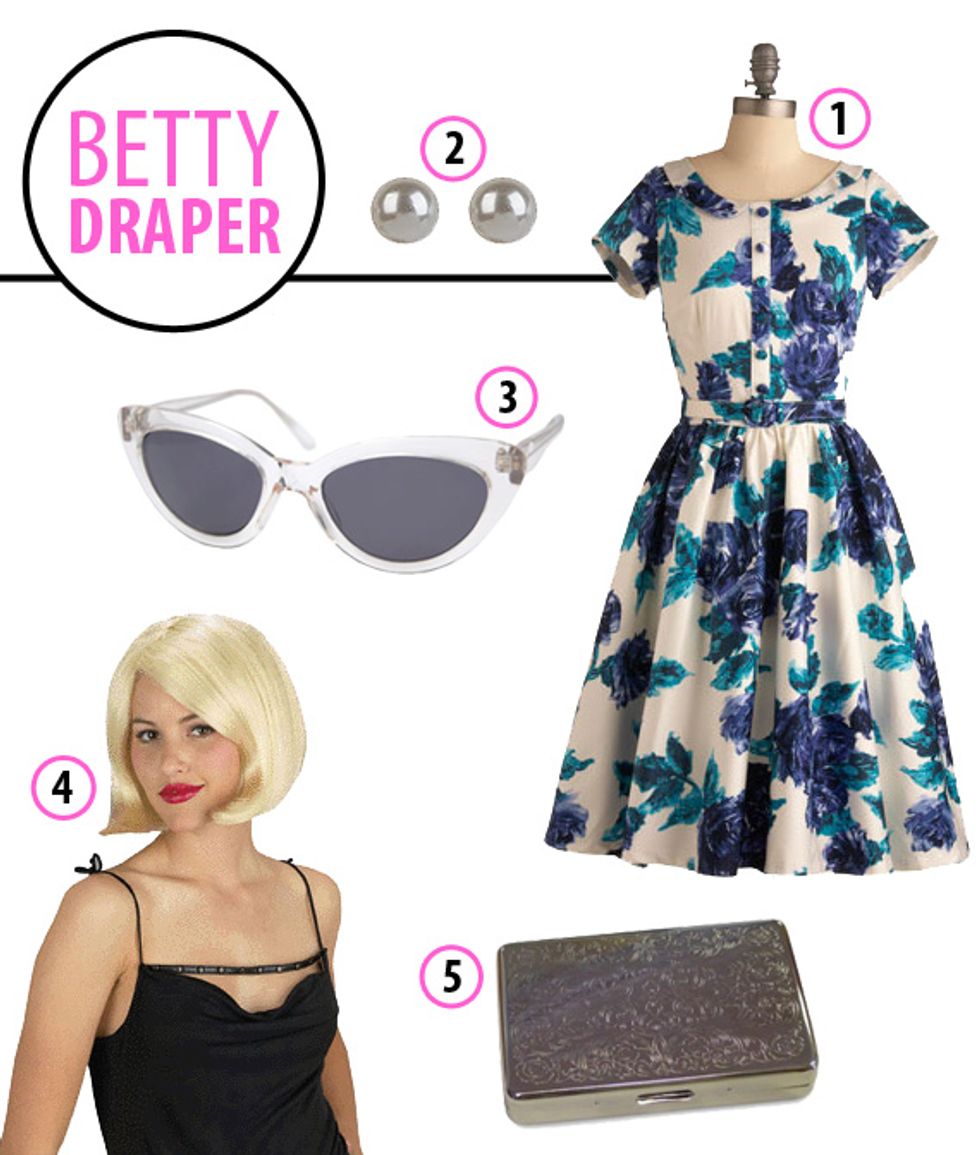 2. Betty Francis: Stand out in a sea of Joans by dressing as the icy ex-Mrs. Draper. All you'll need is a 60s-inspired shirtdress, pearls and an affection for wine and cigarettes.
Pinup Couture Rose Menagerie Dress, Forever 21 Nouveau Riche Studs, Giant Vintage Crystal Feline Shades, Classic Zone Blonde Bombshell Wig, BeWild Etched Floral Cigarette Case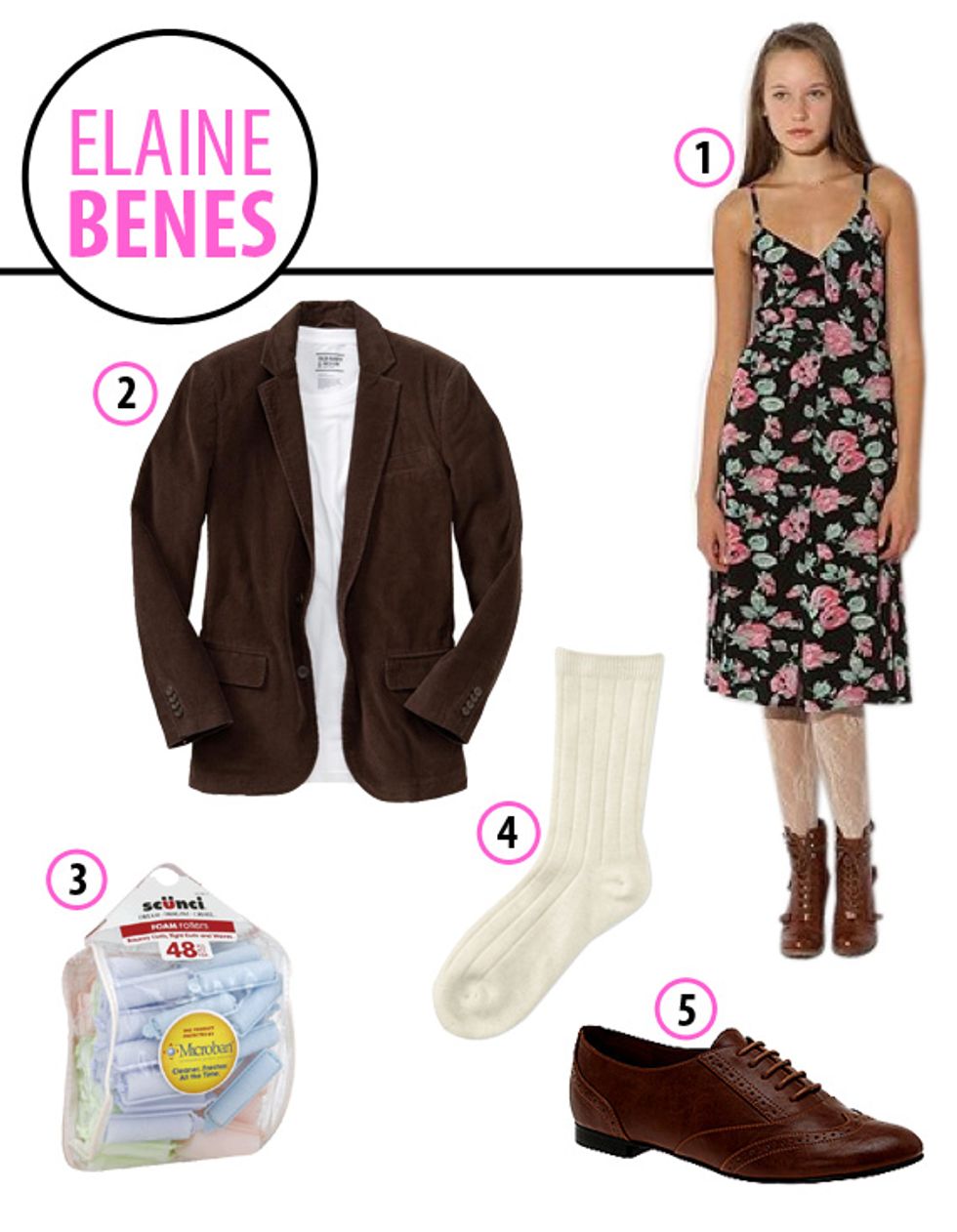 3. Elaine Benes: While Elaine may be the latest downtown muse in NYC, we think she'd make for an excellent '90s throwback costume. Just pick up a floral mid-calf dress from a thrift store (or Urban Outfitters), pair with an oversized blazer, socks and oxfords, and convince your friends to dress up as the rest of the crew. There's a Kramer in every group, right?
Reformed Briana Dress, Old Navy Men's Cord Blazer, Scunci Foam Rollers, Nordstrom Ribbed Cashmere Socks, Aldo Kegerries Oxfords
P.S. Stay tuned for last-minute costumes for guys next week!