At the Ferry Plaza Farmers Market, chefs and shoppers have been enjoying the height of asparagus season, but it looks like we may only have about six more weeks of it, according to farmer Roscoe Zuckerman. While it's rare to see a chef at the market without a flat or two of asparagus on their carts, it is toward the last half of the season that they start to load up on the exotic purple variety called Viola, grown at Zuckerman's Farm. The Viola variety, only available in very limited quantities, is less fibrous than its green counterpart and with a slightly more pronounced sweetness.

Last week, Chef David "Baz" Bazirgan was spotted at the market selecting some of these dark purple stalks to use at his restaurant, Fifth Floor. "We don't cook the purple at all, otherwise you lose the color," Baz told me. He is such a fan of Zuckerman's asparagus and potatoes—both are featured heavily on his spring menu—that he recently organized a trip to Zuckerman's Farm in the San Joaquin Delta for himself and several key members of his kitchen and restaurant staff.


---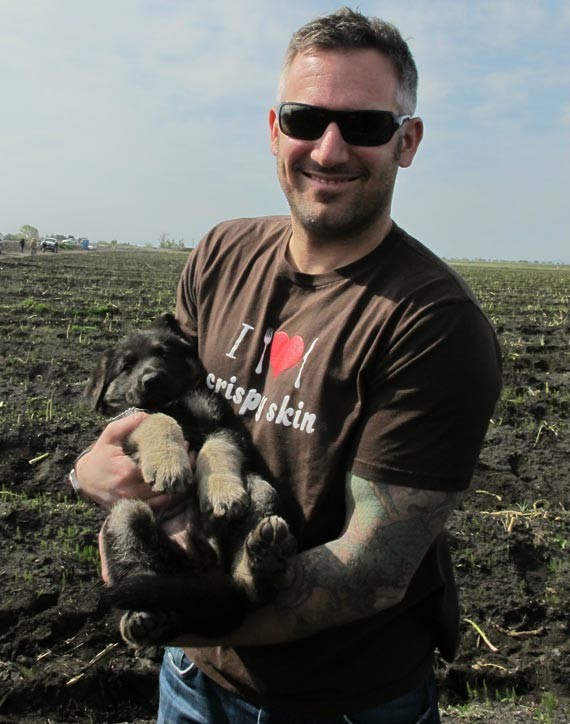 During their visit to the farm, the Fifth Floor crew learned how asparagus is harvested, sorted and bundled for market. After the tour, Baz and his crew pitched in to put together a feast for Roscoe and his workers, which included miso-marinated Wagyu beef, roasted Zuckerman marble potatoes and a salad with asparagus, spring onions, green garlic, lemon and Freekeh (a smoked green farro). For dessert, pastry chef Francis Ang whipped up a potato-chip ice cream, also using the farm's potatoes.

"It's amazing to see the farm in action and learn about how in the 1940s, when they started growing asparagus, they were only growing the white variety for export," Baz told me. He also said that seeing how Zuckerman's farming operation has evolved and witnessing all the work that goes into harvesting was inspiring for him and the entire Fifth Floor team.

Check out a slideshow of Baz and the crew's recent visit to Zuckerman's Farm here.