This week at the market the owners of Contigo, one of my favorite restaurants in the city, were shopping at the market with their daughter Tilden in tow. Brett Emerson, his wife, Elan, and young Tilden can be found at the market every week searching for ingredients for their Catalonian-inspired menu. This week their list included radicchio, persimmons, apples, potatoes and Warren pears from Frog Hollow Farms.

The Warren pear isn't just a favorite of Brett and Elan, or the other chefs who shop the Ferry Plaza Farmers Market; it's a customer and market manager favorite, too. And with mentions in Martha Stewart Living and Oprah Winfrey's favorite things list this month, it practically has celebrity status.

This may seem like hype, but it's hype you should believe. Although there are many pear varieties at the market to choose from right now, it's the Warren's complexity of flavor—similar to a Comice or French butter pear—that makes it stand out from the crowd. It makes an excellent snacking pear but is also perfect when paired with rich cheeses and other strong flavors, like Point Reyes Blue or bitter winter salad greens.




---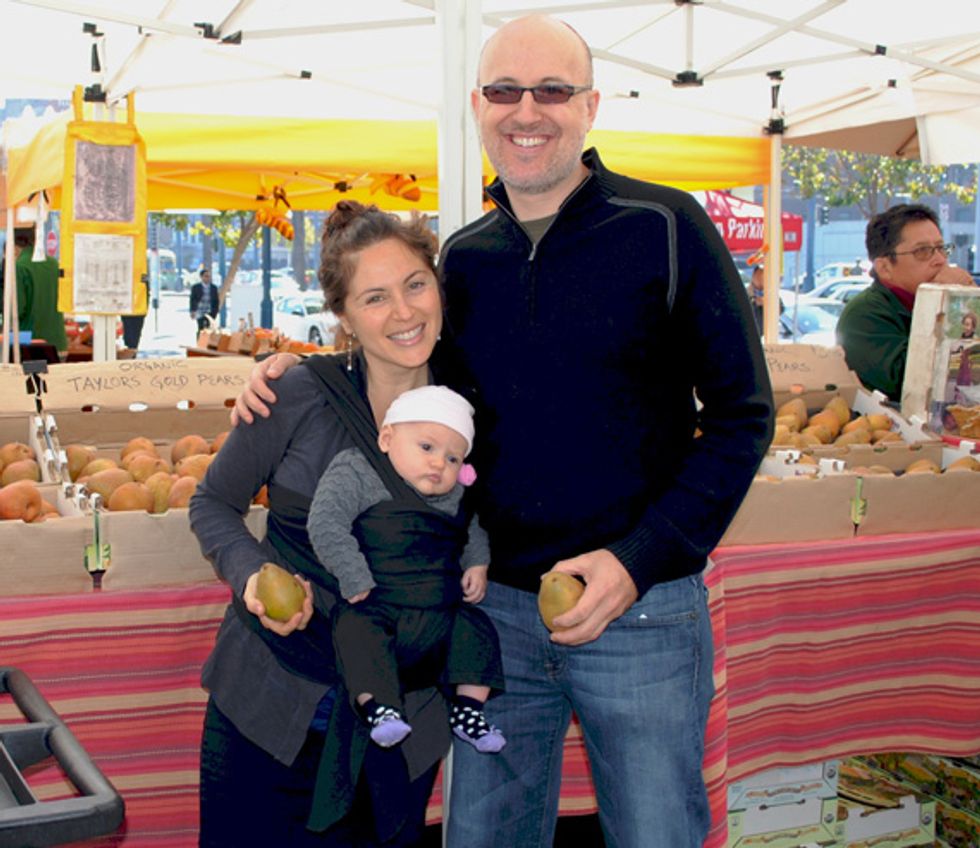 Brett says that at Contigo they are using Warrens in a variety of ways, including a radicchio salad with seared goat cheese, walnuts and persimmons. "I like the texture and the sweetness of the Warren. It's just exactly what I want a pear to be," Brett told me.

The Warren pear is having quite a season this year, and Frog Hollow expects to have this variety each week now through December.