Mini getaways are ideal to squeeze into daily life; or while you're home for the holidays.

The beauty of a microadventure is that it's short and sweet; rejuvenating to both your wallet and busy schedule. It fits into your weekend without dominating your entire two days off or slides into your work week by offering a brief foray into nature and adventure. With so many of us juggling work, families, social lives, saving money, and more, it's been a travel option of choice for many. Here are the best ways to plan a little vacay as well as some stellar locations no matter where you are for the holidays, from the Bay Area to the Pacific Northwest.
---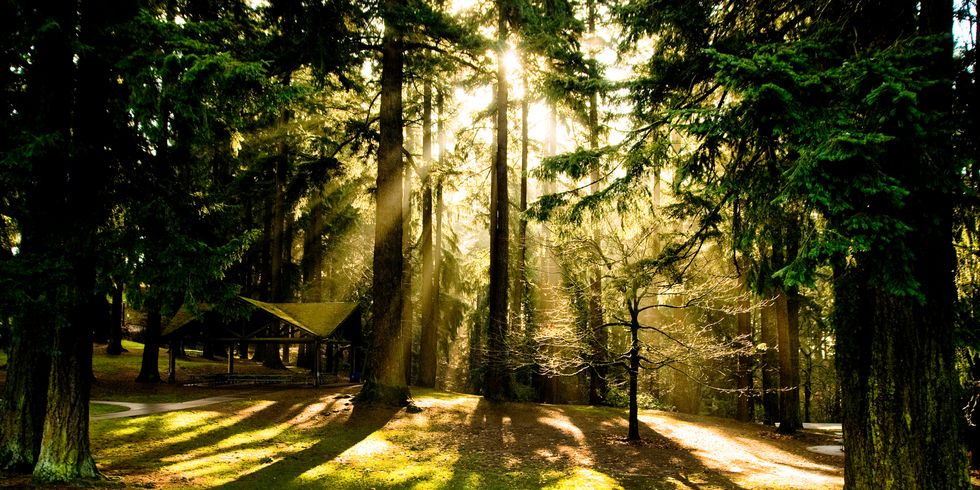 Step 1: See your surroundings differently

Maybe the state park you drive by on your way home from work is a perfect place to stop in and go for a run while everyone else is stuck in traffic. Even your backyard could be as fun as a campsite deep in the backcountry if you set up a (safe) fire pit, roast some marshmallows, and commit to sleeping outside. Look for the possibilities in all outdoor spaces that are close by that you might have been overlooking.
Step 2: Organize your gear and have it ready to go at a moment's notice

It may seem daunting to go on a quick paddle after work or on an overnight trip without hours of prep, but it's really not. Set yourself up for success with gear like inflatable kayaks that fit into the trunk of your car or bins of camping gear that are ready to go. If you eat dehydrated food on camping trips, it's even easy to have a pre-packed bag with oatmeal and soup ready for a grab and go.


Step 3: Be flexible, enjoy the little things, and be okay with visiting more popular places

Sure, there's nothing as spectacular as bagging a peak miles into the backcountry with no signs of civilization visible on the horizon. A micro-adventure doesn't need to be a legendary summit, though. It's quick, easy, and more about finding solace and rejuvenation in outdoor activity than earning those bragging rights about the most epic place.

See our full list of Bay Area micro-adventures.