Rudy Colombini, the founder and visionary behind The Unauthorized Rolling Stones, is taking his lifetime passion for music to a new level with Music City Hit Factory, a new and innovative entertainment venue for all music lovers and appreciators.
First inspired by the idea 20 years ago, Colombini and his team have worked tirelessly over the past six years to create the dynamic venue. "I want to honor and reignite the rich musical history of San Francisco, and foster the burgeoning renaissance in musical talent while offering a space to unite, educate, mentor, and entertain musicians of today and tomorrow," he says.
---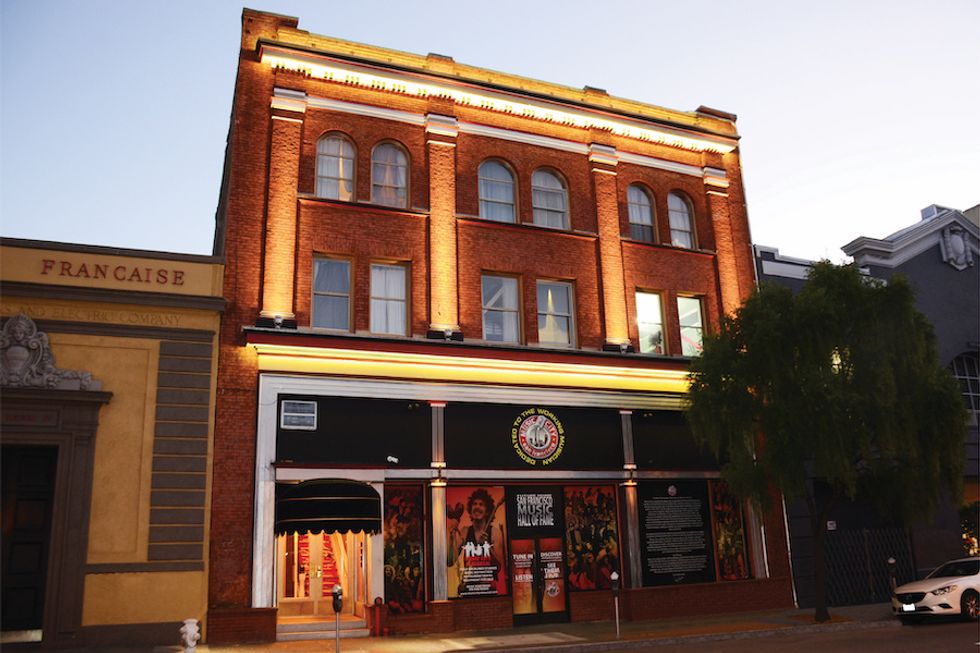 The Hit Factory.(Courtesy of Music City)
The Hit Factory will feature a San Francisco Music Historical Experience, overseen by content director and former Rolling Stone editor Ben Fong-Torres, plus 100 exhibits including a photo gallery; artist development and education center; 27 rehearsal studios; two recording studios; four performance stages; TV and radio stations; a restaurant, cafe, and cocktail bar; and even 36 hotel/hostel rooms with 60 beds.

On Sunday, November 10th, Colombini and Fong-Torres are speaking at a free community event co-presented by The Lower Polk Community Benefit District. There will be live music from the Rudy Colombini Band, Mint, The Fluorescents, Thank You Come Again, The Fixins, and Larkin Street Youth Singers.
Community speakers will include voices from Larkin Street Youth Services, Stop the Sweeps, Blanket the Homeless, Stolen Belonging Project, and Big Brothers Big Sisters Bay Area.
There will also be food and beverages from La Cocina, Contraband Coffee, and El Lopo.
// Music City Hit Factory's groundbreaking block party is 1-7pm, Sunday Nov. 10; entrance at 99 Fern Alley (off Polk, between Sutter and Bush streets); learn more at facebook.com. Music City Hit Factory is located at 1353 Bush St. (Tendernob), musiccityhitfactory.org; call 415-767-0799 to book rehearsal/recording studio time or a room.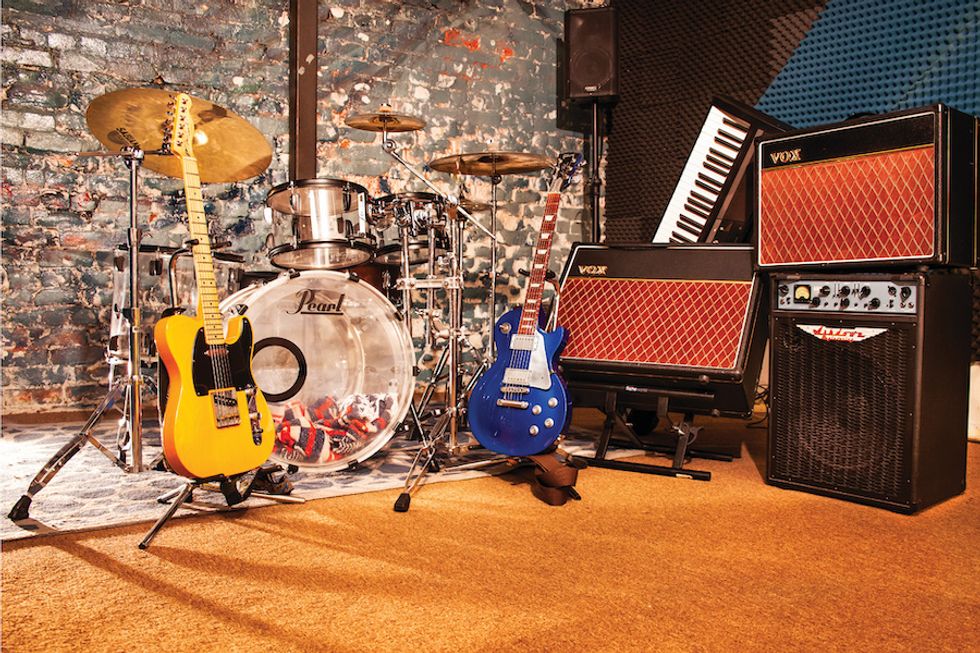 A rehearsal studio at Music City Hit Factory(Courtesy of Music City)