The Bar Method and The Dailey Method have some competition: A SoCal born barre workout with a faster soundtrack, more props, and sexier marketing.
---
But when it comes to the workout, it's another barre class. Created by former professional ballet dancer and Pilates instructor Jennifer Williams and her brand developer husband, Pop Physique already dominates southern California...and is seeking to dominate the Bay Area.
Ladies looking to gain a dancer's body can expect ballet, Pilates and light weight work with a methodical series of strengthening, isometrics, core shaping and feel-good stretching. Pregnant and post-baby women as well as those recovering from injuries can also benefit from the Lotte Berk Method-based workout.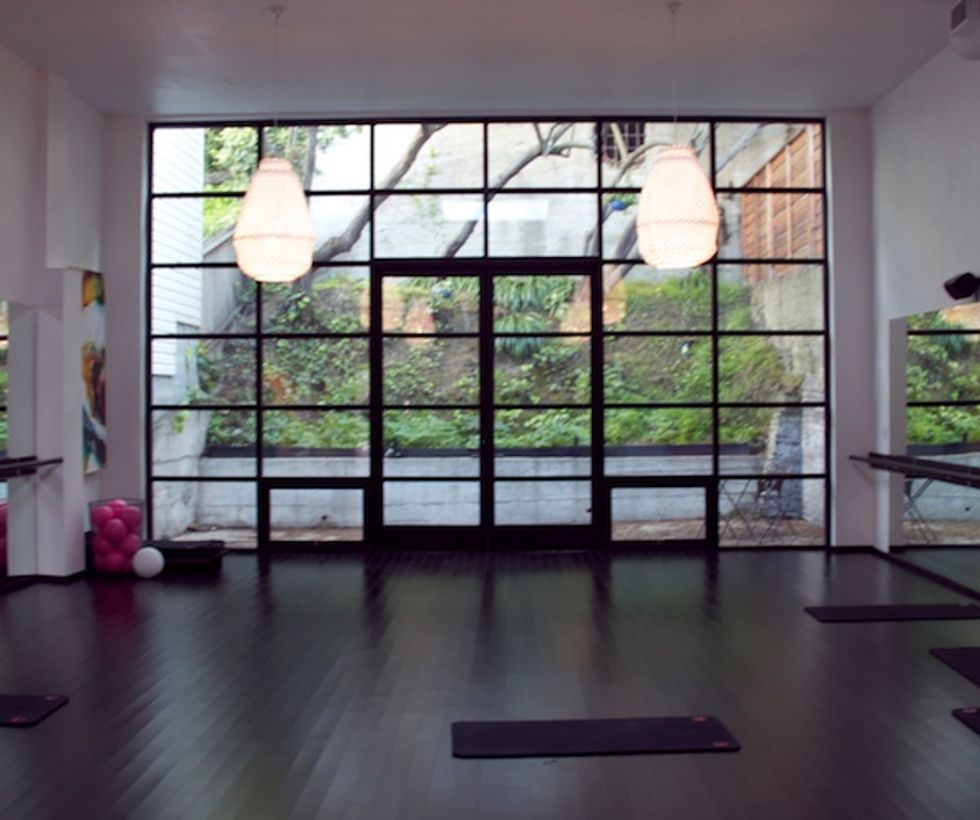 San Francisco could use some Jazzercise sex appeal, starting with the unexpectedly large Russian Hill space with bamboo floors, a quaint back patio, and art by local painter Nathan Goldsmith. A sassy selection of Om Girl clothes, Kor water bottles, That's It gluten-free fruit bars and candy colored hair accessories complete the Pop Physique experience. Williams explains, "We take it to the lifestyle level. The aesthetic is clean and modern without taking ourselves too seriously."
While that perfect butt is what seemingly sets Pop Physique apart from other tried and true barre workouts, Williams thinks of it in broader terms: "Pop Physique is about the experience. The music is so important to the workout and we really work to create playlists that define that experience. Environment and music with a really intense workout—in an efficient hour—for the modern woman."
With an abundance of classes every day of the week and a $100 first month unlimited package, here's a sexy way to get into spring shape. And at Pop Physique, you can wear your old standby neon scrunchie with pride.
Sam Durbin (sami.7x7@gmail.com) is a California lifestyle writer who honed her blogging skills as Editor of FabSugar.com. Sam graduated from The Fashion Institute of Technology, and also writes for 7x7 Magazine and Gilt City.