Gents, there's footwear for you at Batch.
Plus, Modern Citizen (finally) settles into its forever home, and ladies, a new jumpsuit is about to rock your world.
---
Bryr's sample sale on Saturday is bound to be one for the books closet.
If you fancy scooping up pairs of outfit-making, handcrafted leather clogs at 20 to 60 percent off regular retail prices, head to Dogpatch on Saturday, November 10th (11am to 4pm). Bryr's third annual sample sale is bigger and better this year thanks to a new venue—the 3,000-square-foot Dogpatch WineWorks, situated a few doors down from Bryr's studio. (Fingers crossed for shorter queues.) As for the goods, you'll find a mix of regular inventory, seconds, returns, and samples—plus 100 percent of the proceeds from gently worn shoes will go to San Francisco SafeHouse, which helps women in need. Complimentary drinks, a DYI craft area (with assists from Bryr team members), and music from Heart of Gold DJs are also on tap. We call first dibs on these green beauties in a size 6 1/2. // 11am to 4pm, Nov. 10 at Dogpatch WineWorks, 2455 Third St. (Dogpatch), dogpatchwineworks.com; bryrstudio.com
You no longer need a map to find Modern Citizen's SF store.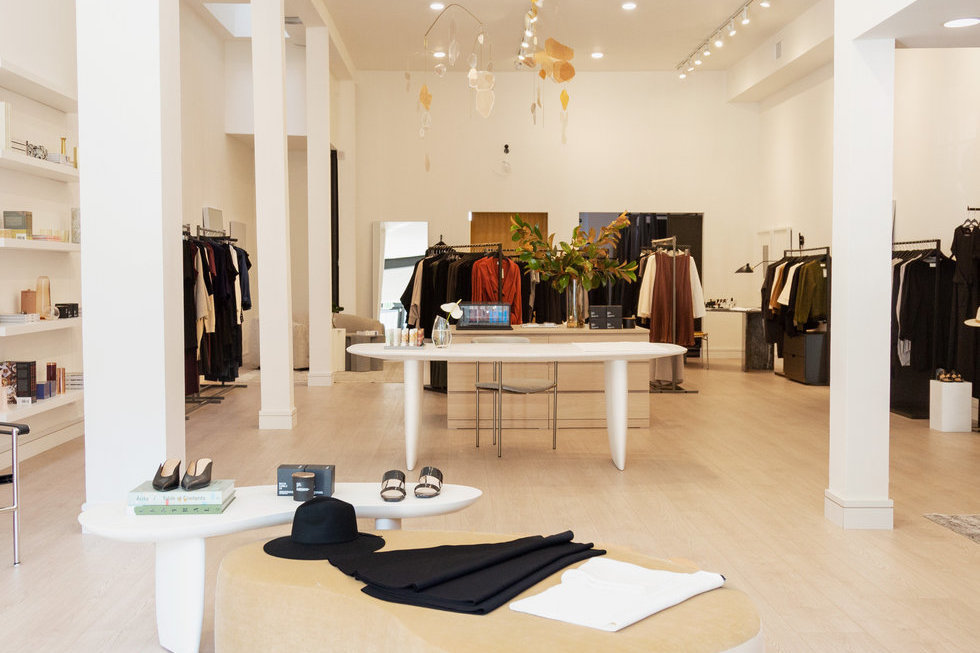 (Courtesy of Modern Citizen)
After a couple of long-term pop-ups around town, the much-loved brand has finally settled into its permanent space at 2078 Union Street. Founder Jess Lee assures us the third time is, indeed, the charm. The airy new flagship is chic, welcoming, and decidedly uncluttered. Blond wood floors, regal white columns, and organic-inspired fixtures serve as a clean foundation for MC's wearable staples. Along with stocking up on versatile LBDs and cozy sweaters, you can also buy art. "We partnered with NYC-based online art gallery Uprise Art to outfit the space with original artworks by modern female artists," Lee explains. And ICYMI: We adore the fact that MC names all its pieces for women the brand loves and admires. You can get in on the act, too, by nominating your own inspirations and sharing your stories. // 2078 Union St. (Cow Hollow), moderncitizen.com
Women aren't the only ones who want comfy, quality dress shoes, Right, Batch?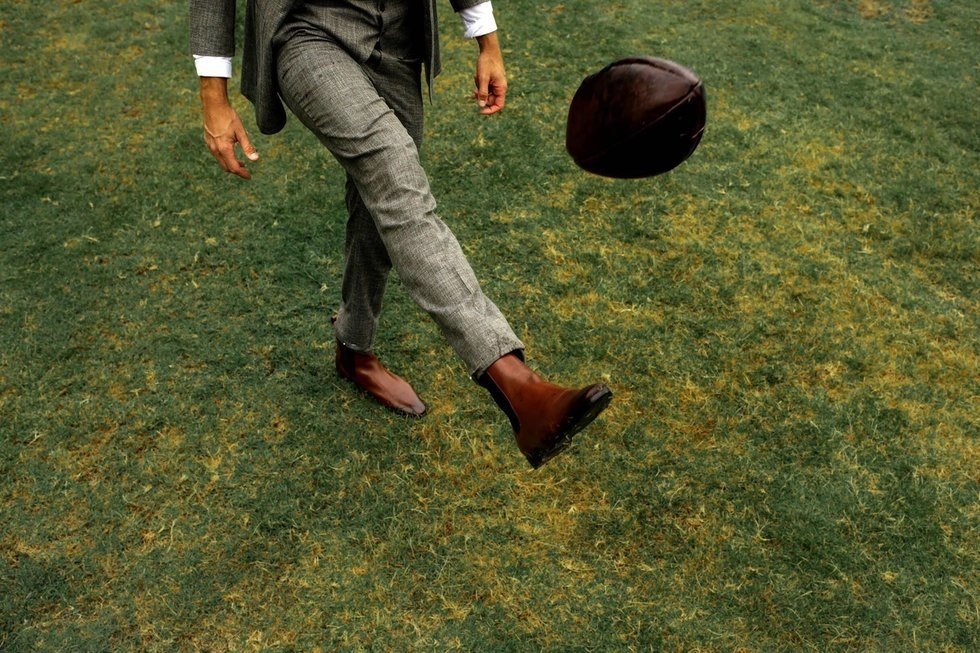 (Courtesy of Wolf & Shepherd)
Hells yeah, guys want footwear they can walk in and wear to work. No one knows this better than one-time Adidas shoe designer Justin Schneider, whose three-year-old brand Wolf & Shepherd brings together premium Italian leather and the performance technology found in athletic shoes. No joke: Schneider himself recently wore a pair of W&S's during the Running of the Bulls in Pamplona, Spain. The shoes, handcrafted in Portugal, come in a slew of styles—lace-ups, loafers, and boots—and range in price from $195 to $395. Check them out for yourself at Batch through December. Better yet, celebrate with the L.A.-based label at a mixer on Thursday, November 15th (5:30 to 8:30pm). Along with light bites and drinks, partygoers will receive a free tin of Saphir shoe wax and a specialty shoehorn with any footwear purchase. // 1648 Pacific Ave. (Nob Hill), visitbatch.com; RSVP at eventbrite.com.
In-the-know Bay Area babes are smitten with this genius jumper from Imbodhi.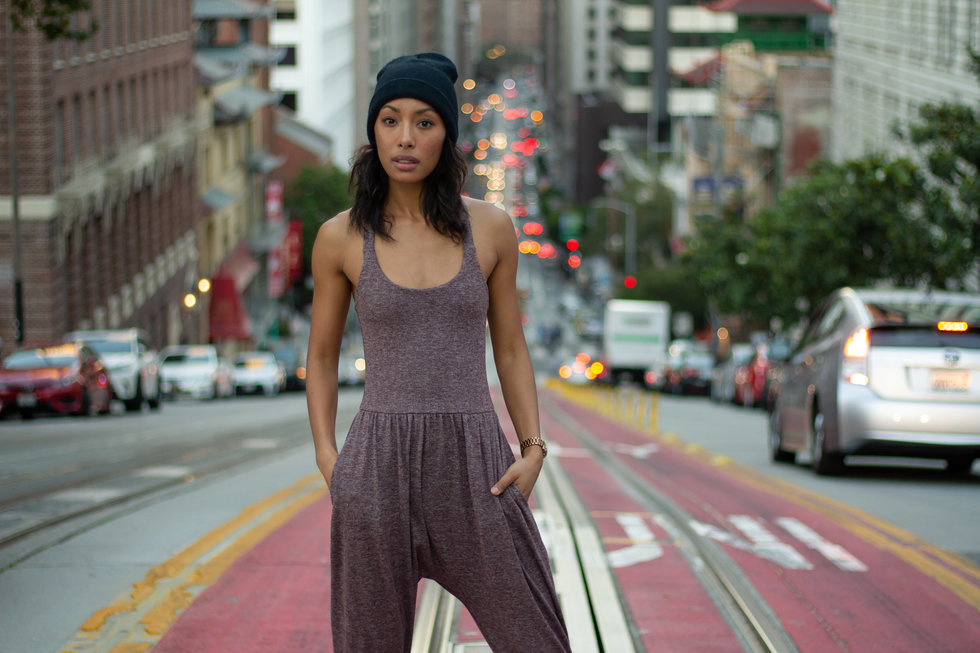 (Courtesy of Imbodhi)
It's called the Bodhi jumper ($119), and its kinda brilliant. The one-piece wonder can go anywhere and do anything—i.e. brunch, yoga, parklet-ing. Plus, it's flattering for all body types and comes in more than a dozen shades. (We're gaga for the herringbone pink.) It's half-compressive, half-flowy, technically designed, easy to slip on and off, and crafted of super-soft reclaimed (odor-resistant) fabric with four-way stretch. The cherry on top? It's cut and sewn in San Francisco. Essentially, this jumper is the embodiment of the activewear brand itself, which was created two years ago by acroyogi founders and real-life couple Carolina Saboya and Ariel Dubov. Imbodhi's main mission is to celebrate and empower women of all shapes to live their best lives. // Shop online, imbodhi.co.