June is all about Pride and joy.
Look out for fab rainbow accessories, Timbuk2's most convertible bag ever, and SF Design Week.
---
A Capitola swim boutique pops up in the Mission.
Xandra, a four-year-old Capitola swimwear shop, takes over the space at 510 Valencia Street for the month of June. The pop-up is pool-party themed, the swimsuits are splash-worthy, and the accessories so refreshing that the fact that there's no actual pool is beside the point. After all, it's the huge selection of unique bikinis, one-pieces, cover-ups, and pool inflatables (the Cockatoo!) that sun worshippers want to dive into. Store founder Xandy Tozi handpicks all the labels and styles—and she has quite the eye. Most prices fall in the $120 to $250 range. The shop is open noon to 8pm, seven days a week. // 510 Valencia St. (Mission), xandraswimwear.com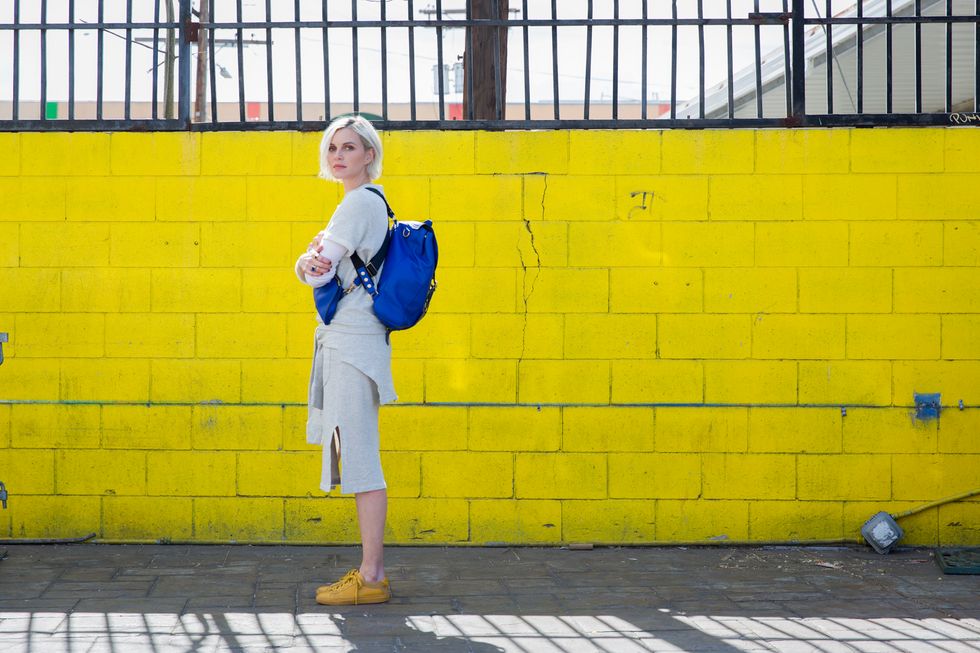 (Courtesy of Timbuk2)
Timbuk2's new collab is out of this world.
Starting Friday, June 1, you'll be able to get your paws on the utterly chic and ridiculously functional Jet Set Pack. The Timbuk2 x Phoebe Dahl leather stunner can be carried as a tote, a handbag, a backpack, a fanny pack, a wallet. Um, hello? The bag's contortionist powers come courtesy of its modifiable straps and thoughtful extras like a removable interior passport cover, additional shoulder strap, and internal laptop sleeve.
The idea for the one-of-a-kind bag crazy-cool hardware was sparked by a serendipitous conversation and bonding sesh between Timbuk2 CEO Patti Cazzato and Phoebe Dahl, founder of sustainable clothing line Faircloth + Supply. They discussed their yearning for finding one perfect bag to do it all and travel everywhere...all while simplifying their closets. Fun fact: Dahl is the granddaughter of beloved author Roald Dahl. (Perhaps if Veruca Salt of Charlie and the Chocolate Factory had one of these bags, she wouldn't have been so obsessed with getting that damn golden goose.) The pack comes in black waxed canvas and leather, bright blue leather and metallic olivine leather; $249–$299. Available online and in stores. // 506 Hayes St. (Hayes Valley), 587 Shotwell St. (Mission), timbuk2.com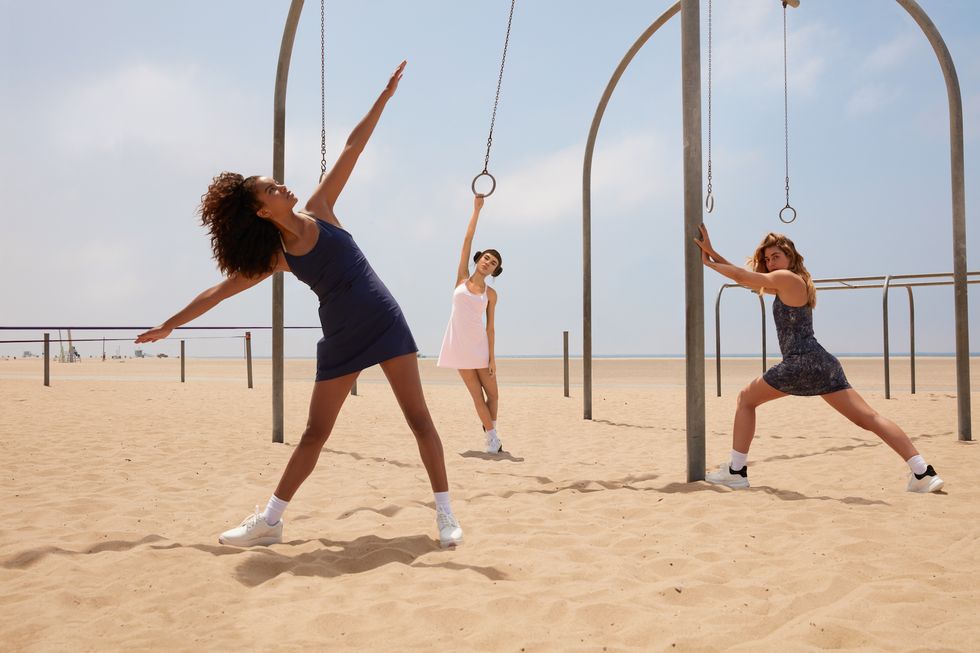 (Courtesy of Outdoor Voices)
Work out in a dress? No sweat.
This, according to Outdoor Voices—proud mama of a brand-new exercise dress ($98). Take note, active dames and gam-flaunters looking for an alternative to leggings when tree-posing, scooter-ing, training or just running around town. Made of the SF label's Lightspeed fabric, the dress is lightweight with four-way stretch and wicks away sweat. Concerned about flashing? OV has you covered—the dress has a silky smooth (no VPL) leotard liner. Available in black, navy, dahlia (sweet!), and ink-scrawl print. Shop online or in store. // 555 Hayes St. (Hayes Valley), outdoorvoices.com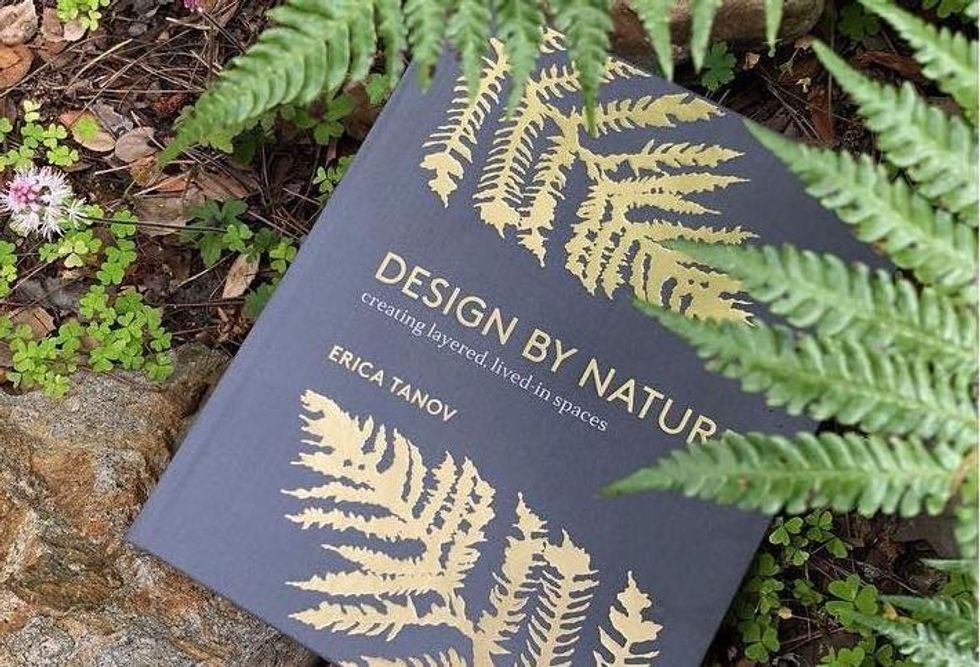 (Courtesy of Erica Tanov)
Prepare for a week's worth of design goodness.
Forget about sleeping from Thursday, June 7 through Friday, June 15. We are not kidding—there are literally more than 200 events, workshops, tours, and panels scheduled throughout the Bay Area as part of this year's SF Design Week. The theme Start Here is all about designing a better future. Unsurprisingly, we have our eye on a few fashion-focused events:
P.S. Events tend to sell out quickly so buy tix ASAP or accept your FOMO fate with grace. // 2018.sfdesignweek.org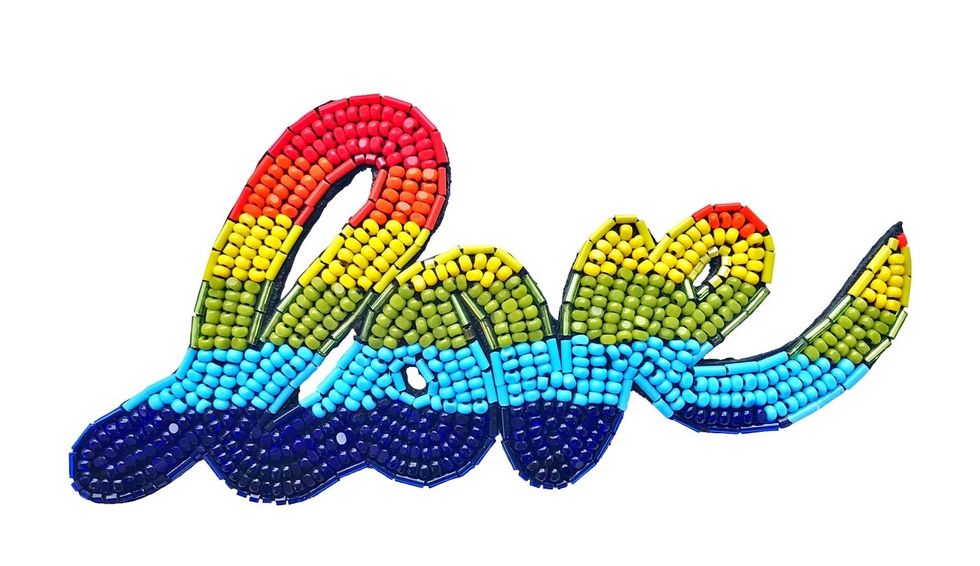 (Courtesy of Mignonne Gavigan)
Show off your Pride with a little Love.
Everybody knows Pride month calls for chic rainbow accessories. Clearly, NYC label Mignonne Gavigan, known for its amazing hand-beaded jewelry, got the memo. Beginning Friday, June 1 and through the entire month, you can buy statement pieces from the exclusive limited-edition collection. It stars oversized tassel earrings ($250) and a love brooch ($125). Fifty percent of the proceeds from each sale will benefit the Stonewall Community Foundation, an organization that supports over 100 LGBTQ nonprofits nationwide. Fashion for a cause? We're in. // Shop online, mignonnegavigan.com