San Francisco PR exec Stephen Rocco Rodi has us feeling the blues. Not only does his fresh, springy look make us yearn for a little sun, but also, his perfect blue-on-blue ensemble has us inspired to play up patterns and go indigo.
---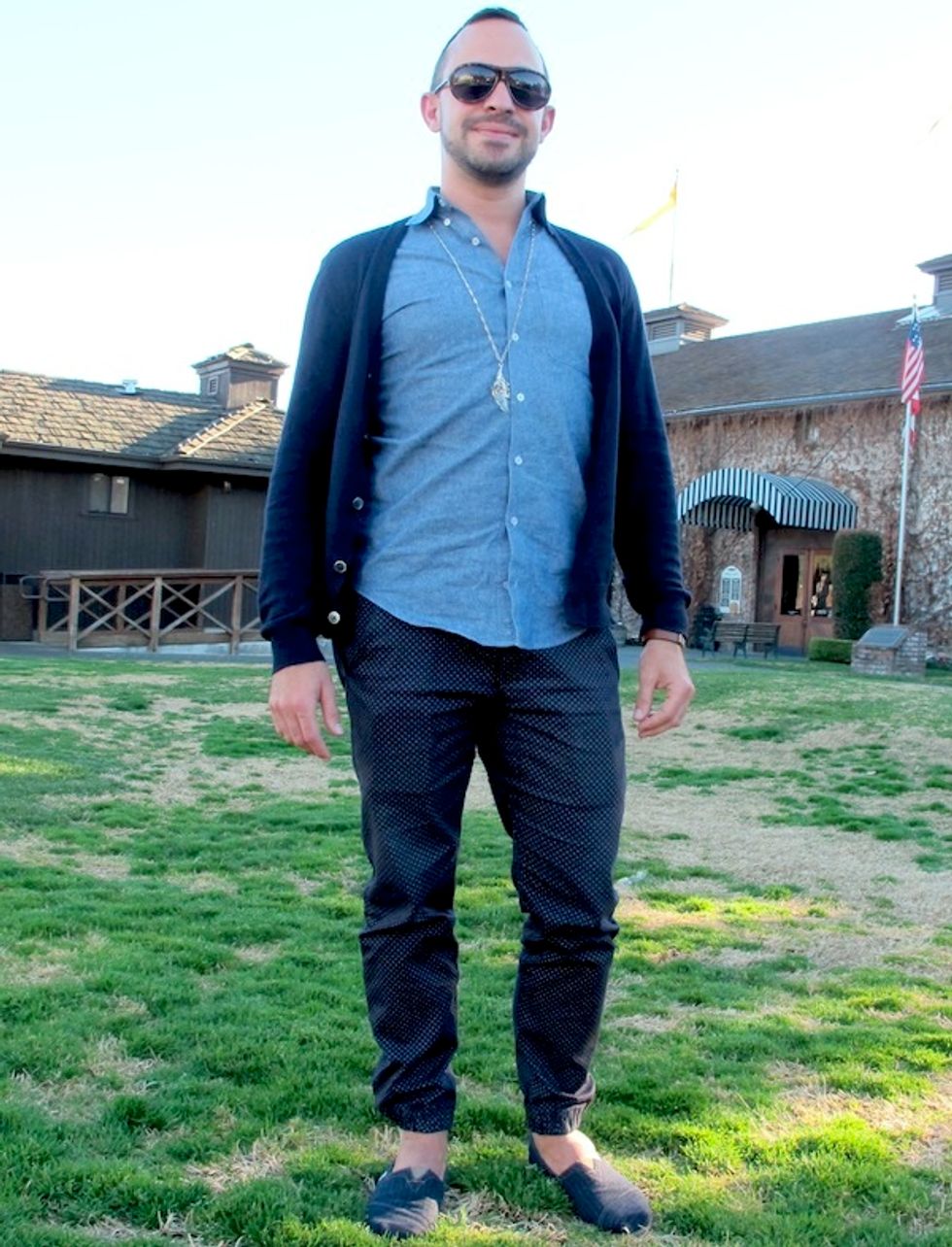 What He Wore: Tom Ford tortoise sunglasses, purchased from Haute Look; American Apparel chambray shirt; Uniqlo Supima cotton v-neck cardigan; Virgin Saints & Angels fang pendant; The Kennedy Denim Co. polka-dot pants, from Clobba; TOMS shoes; Louis Vuitton bracelet; Hair cut by Arlen at Daddy's Barbershop in the Castro.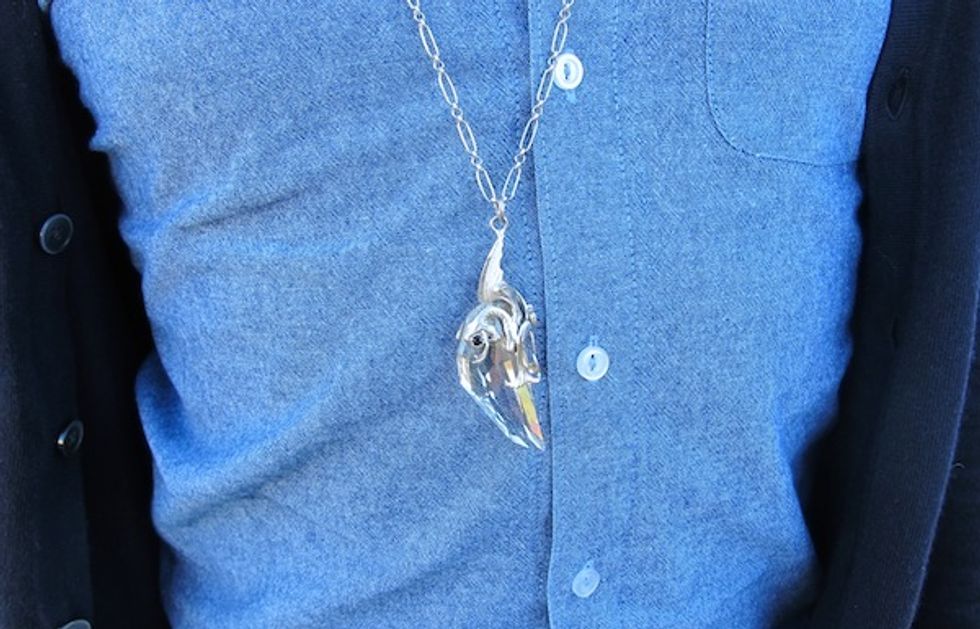 His Style in Seven Words: Mixed, fun, unique, classic, daring, surprising and fresh.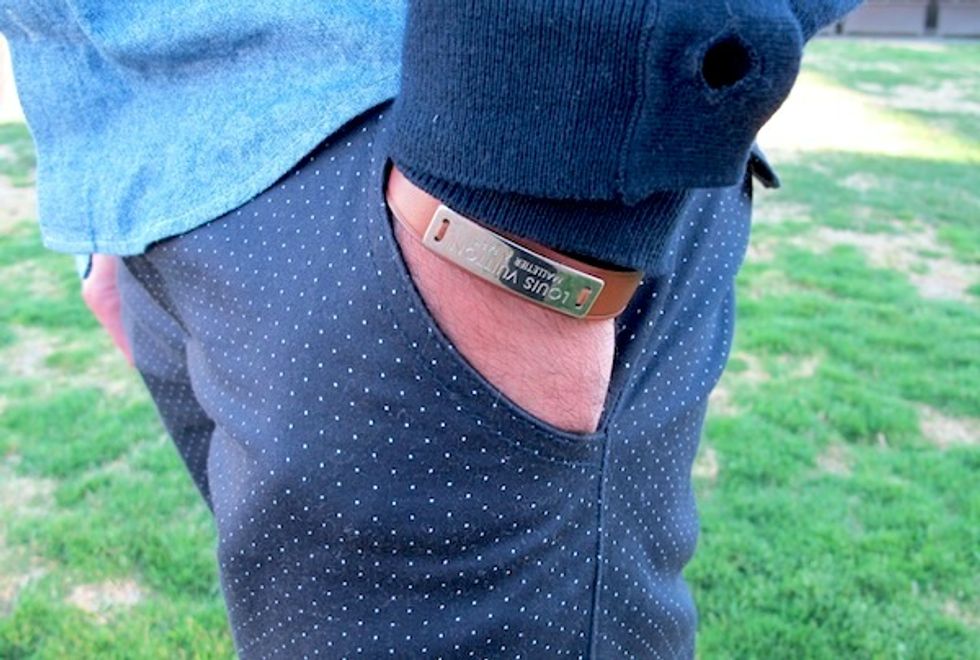 Stephen's Style Tip: "For men, don't be afraid to experiment with fashion. For women, lip gloss, mascara and bronzer to always look fresh."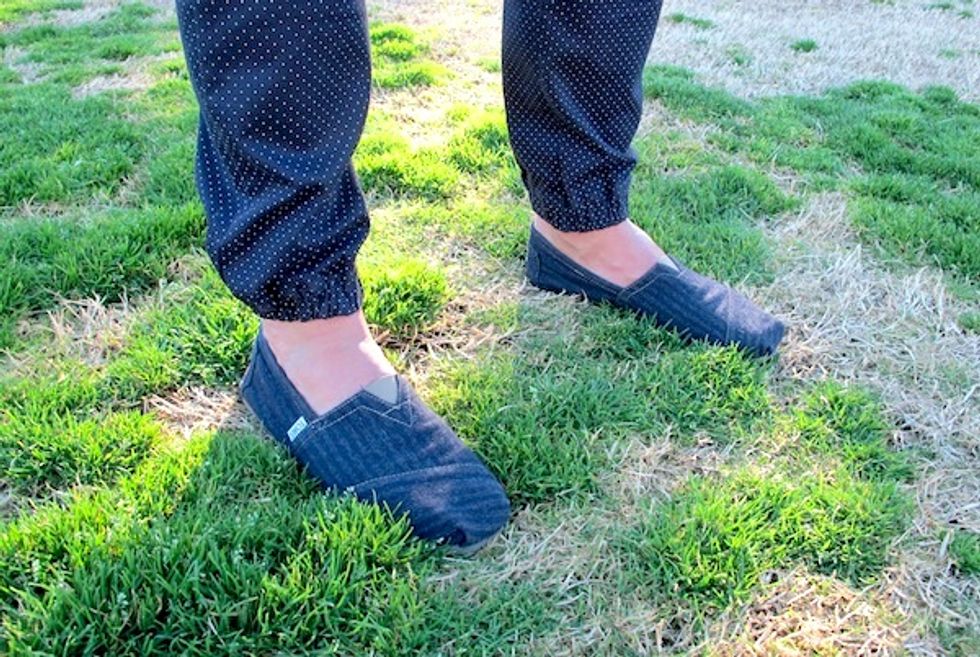 Seven Questions for Stephen:
1. What do you wear on rainy days?
I absolutely love the rain and the essentials that go with it! Lately I have been wearing my Hunter rain boots, Diesel Jogg jeans, my favorite black leather jacket from Australian designer Peter Morrissey, with hoodies underneath. Or my Uniqlo ultra light down jacket, which can easily roll up into a small portable bag. I also have a collection of trusty umbrellas from Davek and an awesome silver Armani umbrella I've had for almost 15 years! 
2. What's something most people don't know about you?
I can't touch velvet or plush toys -- they make my skin crawl.
3. What's sexy?
Everything that comes in black -- cars, suits, shoes, accessories...
4. When it comes to fashion you're a ______ guy.
I'm a loafers guy.
5. What's your dream job?
Running a boutique hotel for people and their pets.
6. What would be your ideal last meal on Earth? 
My mother's home made arancinis, eggs and avocado, because I crave them all the time. 
7. What's your SF top 5?
-The Golden Gate Bridge. It's breathtaking every single time.
-The Aesop store on Fillmore. I'm from Sydney, and Aesop has the best beauty products from Australia. I'm so happy I don't have to order them online anymore.
-Poesia and Anchor Oyster Bar in the Castro. They're my two neighborhood restaurants. 
-The Castro, where I live. It has so much history and passion. 
Lily Ko (lily7x7 @gmail.com) studied fashion design and merchandising at Central Saint Martins and the Academy of Art University. In addition to writing for 7x7, Lily works as a freelance stylist, writer, and designer.