Originally published on CaliforniaHomeDesign.com
---
San Francisco locals and tourists alike flock to Super Duper Burger for its fast food-style burgers, fries, and shakes made with fresh, organic ingredients. An outdated Jack in the Box from the 1970s got an updated (yet still retro-inspired) renovation and became the newest Super Duper addition, expanding the burger chain to Marin County.
The design harkens back to a '50s Jack, but this time sports a modern design approach with a focus on sustainability materials. The owners wanted to reuse the existing infrastructure as much as possible and, with the help of Zack de Vito Architecture Construction, successfully incorporated reclaimed materials into the interior to achieve a new, dynamic design for the familiar Bay Area brand.
Getting their hands on the original drawings from 1972, the firm discovered a mid-1970s rebranding that helped define the new aesthetic; a clean, modern design for today, but inspired by mid-century design.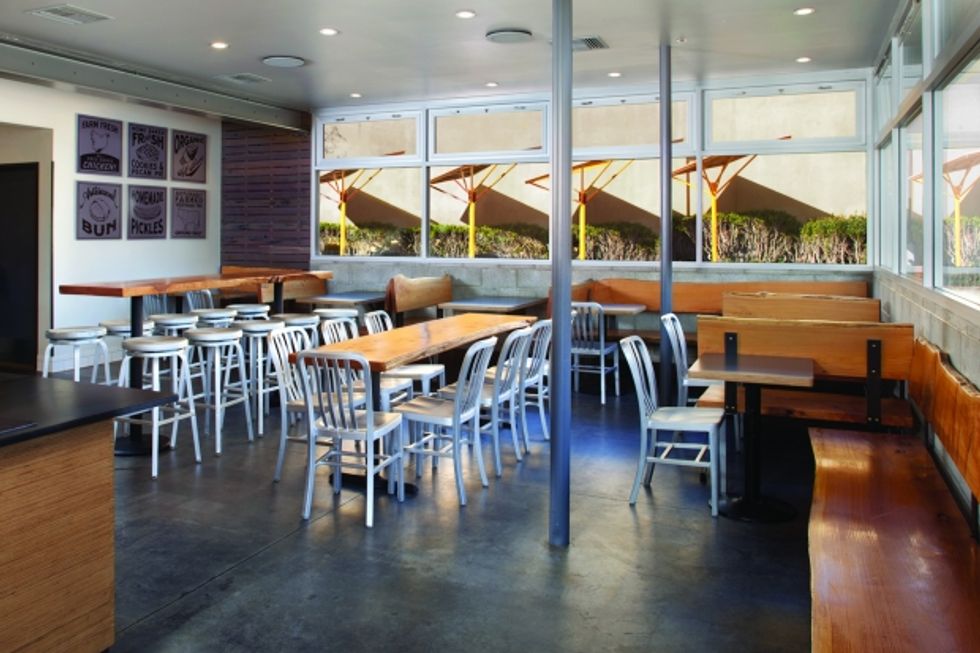 The interior design focused on a spatially efficient plan and an expressive use of simple materials, like an aluminum storefront, reclaimed redwood siding, exposed concrete floors, repurposed furniture, and expressed steel detailing.