Actors usually feel an elevated sense of responsibility when playing real-life characters, a desire to do them justice without pulling any dramatic punches. Especially when their living alter egos are monitoring them on the set.
 
Just ask Naomi Watts, who stars as ex-CIA officer Valerie Plame in Doug Liman's new thriller Fair Game. Watts first met Plame during filming, long after her cover with the agency had been blown as the result of a White House leak following her husband's public discrediting of the Bush administration's claim that Saddam Hussein had obtained weapons-grade uranium from the African nation of Niger. Getting to know the onetime covert operative presented a unique challenge.
 
"We're both used to standing on the outside, studying nuance and characteristics and emotions so we can use them somehow," says the English-born Watts, 42. "That's how she did her job, and that's how I do mine, so there were some parallels.
 
"For us to come together, it seemed like we arrived at a stalemate. I didn't want to push her. I usually allow someone's energy to lead the way, and I'll tap into that. That's just been my nature since I was a little girl. It took a while for us to get going."






---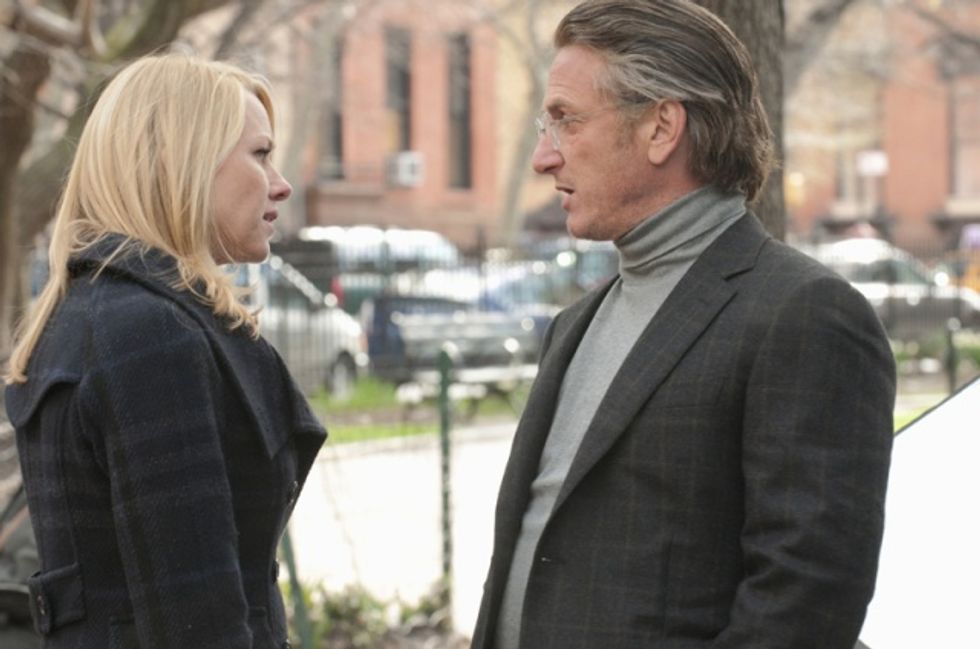 One of the obstacles Watts would have to overcome was Plame's secrecy agreement with the CIA, from which she formally resigned in December 2005, two-and-a-half years after Washington Post columnist Robert Novak revealed her identity in print.
 
Watts wanted to quiz Plame about her time under cover, but knew that would have been fruitless. Instead, she chose to focus on personal questions – how Plame's life and marriage to former Foreign Service officer Joe Wilson, played in the movie by Sean Penn, were affected by the sabotage of her career, and who she became in the aftermath. The breakthrough came over a glass of wine.
 
"When you play a living person, it ups the ante," Watts says. "The pressure is tenfold. Everyone in America is familiar with this story, so I felt an extra burden of responsibility to tell it as truthfully as I could. The fact that Valerie is not only alive but also very involved, spending lots of time on the set – she was our B.S. barometer.
 
"Once I got through my shyness and being overly impressed with who she is and what she's done, I was able to connect with her over dinner. Despite my fears and her naturally protective nature, I had to concentrate on what was most important – who she is as a person, a mother, a wife."
 
To that end, Watts, who gave birth to her second son just six weeks before filming started in February 2009, took advantage of the limited time she could spend with Plame, and also read her 2008 memoir, Fair Game: How a Top CIA Agent Was Betrayed by Her Own Government. Liman, who insisted on telling the story with a minimum of dramatic embellishment and finger-pointing, did likewise.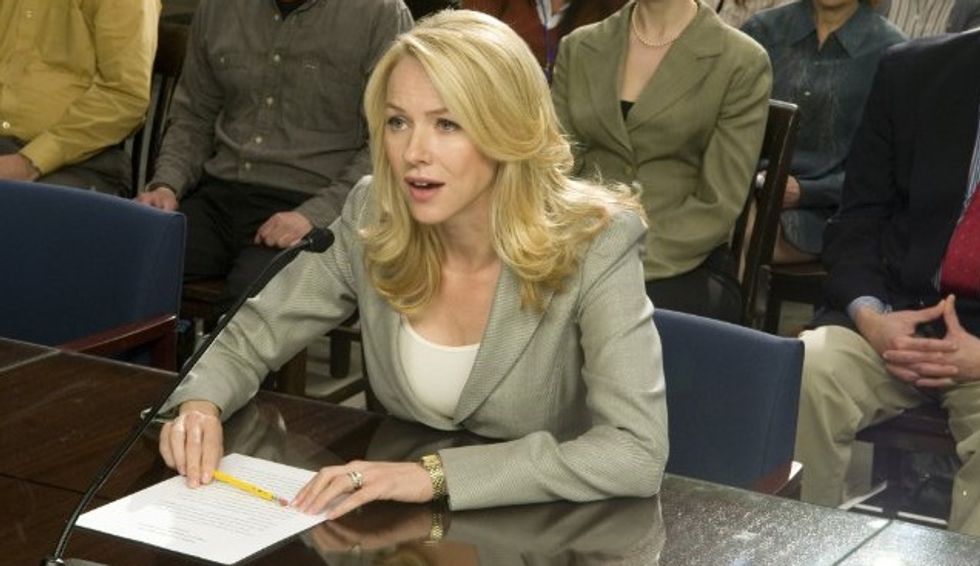 "It was really important to stay true to the facts as they were publicly known through court testimony, because that was enough – there was no reason to go beyond that into conjecture," says the 45-year-old director, best known for the 1996 bachelor comedy Swingers and 2002's The Bourne Identity.


"I have my own opinions about people other than [former Chief of Staff to the Vice President] Scooter Libby who might have been involved in [Plame's outing], but we stuck to the people who were either convicted of crimes or implicated by the Justice Department investigation. I didn't worry about being sued. The best publicity this movie could get would be if Karl Rove sued us, and he's a smart political strategist, so he probably knows that."
 
Like Watts, Liman approached Plame's story more as a trying personal odyssey than as a case of no-holds-barred partisan politics – not simply because he wants Fair Game to appeal to both liberals and conservatives, but because he responded to Jez and John-Henry Butterworth's script first on an emotional level.
 
"This didn't start out as a political movie for me," Liman explains. "I have a political background, but this didn't start with me reading the newspapers and feeling outraged. This started out with me being handed a screenplay, developed by producers who had read the newspapers and were outraged.
 
"I fell in love with the characters of Valerie and Joe, and was so captivated by their story that I wasn't even thinking in political terms. I am a liberal Democrat, but I'd like to think that, had this been a story attacking Obama, I would have done it as well."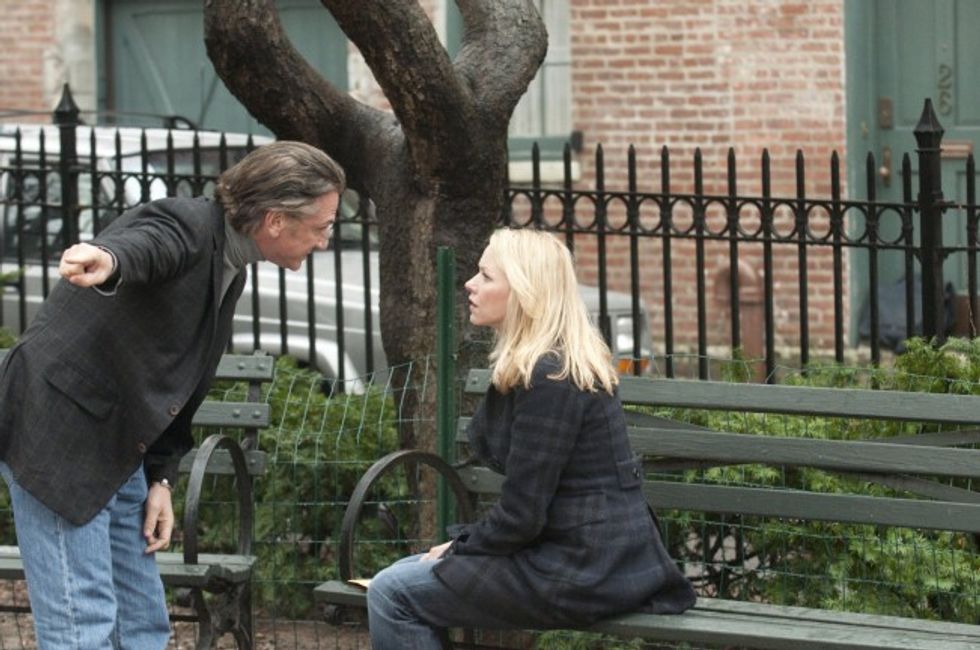 Liman's just-the-facts approach sat well with Watts, who, like Liman and Penn, was already familiar with Plame's story from the sensational headlines it inspired. On some level, though, the actress made a conscious decision to read between the lines of the news reports and court transcripts.
 
"We knew the story, but it was told through the media in a fragmented way," says Watts, who views Plame as a tough-minded career woman who remains active as a political analyst despite her forced departure from the CIA.
 
"We had to let go of the facts to some extent so we could concentrate on the character. She took on the biggest fight you can imagine, and not only did she preserve her dignity but she was never a victim, never a martyr. It's so easy to assume that the rest of us would have avoided the fight altogether or simply come undone, but she did neither."






Fair Game, an acclaimed selection at this year's Mill Valley Film Festival, opens Friday at the Embarcadero Center Cinemas. For tickets and showtimes, click here.