Tony Bennett didn't leave his heart in San Francisco for nothing—our fair city exudes romance. Let it be the inspiration to turn date night into an unforgettable evening out with three sexy itineraries.

Bad Romance
EAT: Snuggle into the deep, red leather booths at the new Capo's, an Italian eatery from World Pizza Champion Tony Gemignani that any mob boss would frequent. Get naughty over clams casino or chicken Vesuvio in the Al Capone booth, surrounded with gangster memorabilia and Scarface himself peering down from on high. Find some privacy in the Prohibition-era working phone booth in the back, or let the waiter's custom garb inspire your own outing to Al's Attire, who outfitted the bespoke suspenders for the wait staff.

PERUSE: Score some illicit points and browse once illegal rare books at City Lights Bookstore. Buyer Paul Yamazaki promises intrigue: In 1957, "City Lights clerk Shig Murao and publisher Lawrence Ferlinghetti were arrested for selling Allen Ginsberg's Howl [due to its drug and sexual references]. George Bataille's Story of the Eye is very sexually explicit." Interest piqued.

DRINK: Savor a nightcap at Comstock Saloon, with vintage trappings that reflect the building's 1907 conception. The Cherry Bounce is a potent update on a treasured classic: Cherry liqueur is made in-house and expertly combined with Angostura bitters, bourbon, Champagne and lemon.







---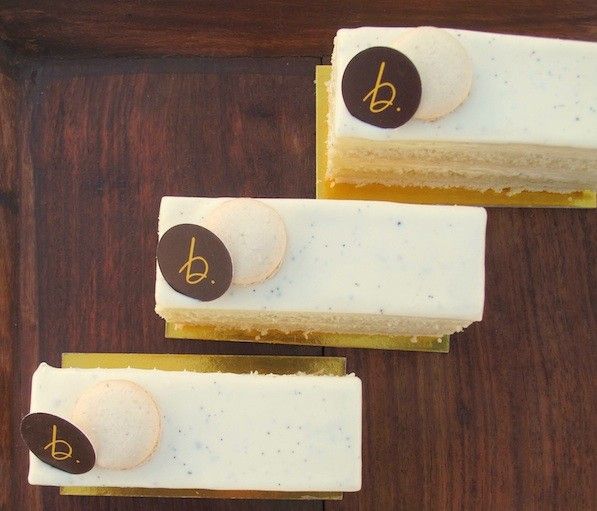 Sugar and Spice
TASTE: Explore the pastry cases at chef Belinda Leong's luscious B. Patisserie. Savor sweet perfection with the couples-appropriate Grande Macaron, filled with vanilla-rose creme mousseline and raspberries and just big enough to share.
 
SAMPLE: Stroll over to Spice Ace for a small batch spice excursion with a romantic back-story: Inspired by a visit to Marco Polo's home while honeymooning in Venice, the owners left tech gigs behind to take the spice route. Ponder your sweet and savory sides with over 250 kinds of spices, sugars, salts and herb blends, including spicy threads of chili and oh-so-pretty hibiscus powder.

WATCH: The artsy and petite-sized Clay Theatre offers late night showings of the kinky and endearing classic, The Rocky Horror Picture Show. Vote on the flick's infamous lesbian kiss scene: Too mild or way wild?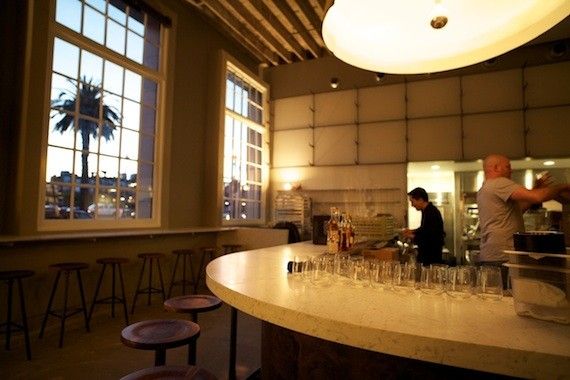 Charles Phan's new Hard Water

Southern Comfort
EAT: Charles Phan built Hard Water on Pier 3 as his own personal shrine to whiskey, and it is due to open in March. Sit at an intimate (small) horseshoe shaped bar, where the alarmingly tasty fried chicken, strong Southern drinks and abundance of oysters serve up date perfection.

Valencia Street hot music spot The Chapel has already hosted Elvis Costello, Steve Earle and indie groups Here We Go Magic, La Sera, and The Joy Formidable. Groove to live music from Ralph Carney's Serious Jass Project and the Cottontails in under a sexy, 40-foot arched ceiling.
 
NIGHT CAP: Enjoy an inspired slice of soul food from Chef Jay Foster when you score a sweet slice of his Bourbon pecan pie at Farmer Brown. Pair it with the Broadway café cocktail: Blue Bottle coffee meets vodka. Let the night begin.