By
Ready to trade in your pint-size urban apartment for your very own nano house? These chic, modern tiny homes will have you selling all your furniture in no time.

The Britespace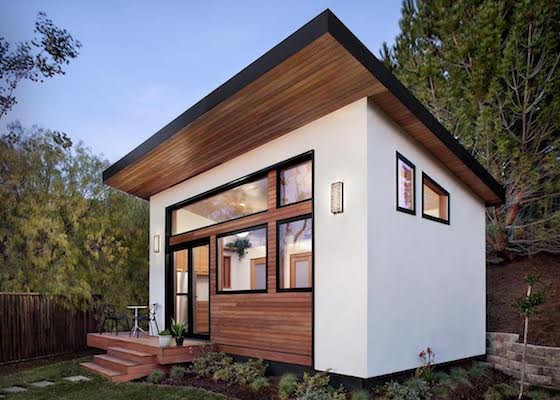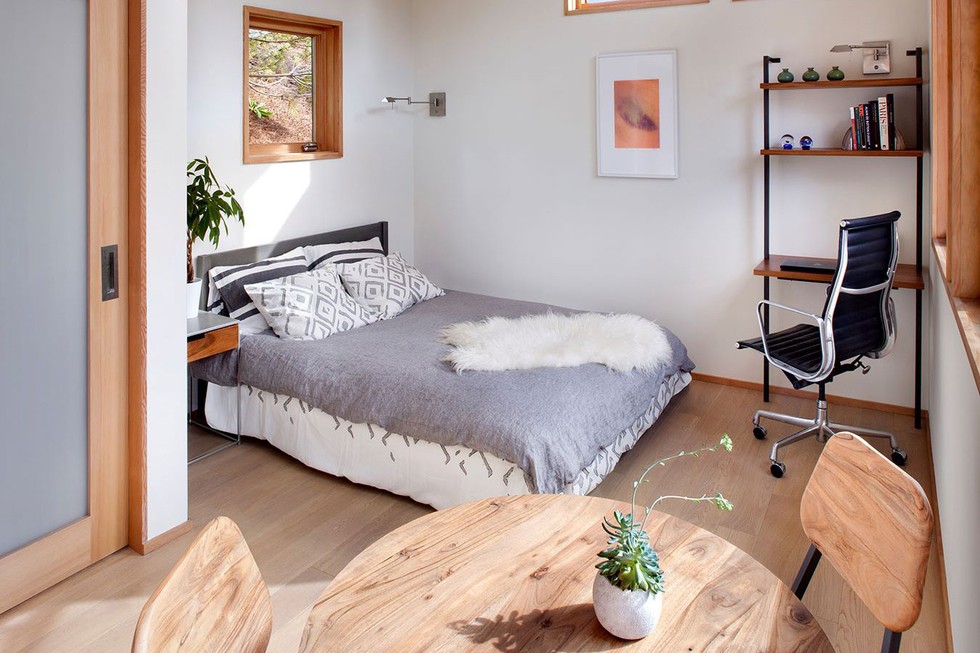 (photos courtesy of AVAVA)
Want free delivery on your new tiny home? Berkeley-based AVAVA Systems offers a charming, pre-fabricated modern design that's fully functional within four to six weeks of assembly time. At 264 square feet, it's expertly crafted as a complete living space with a kitchen, bathroom, living, and sleeping area. All the wood in this net-zero home is Forest Stewardship Certified and its solar system powers a water heater, AC, and electrical. Building materials are sourced locally and feature energy efficient Marvin Windows, oak flooring, and LED lighting. // avavasystems.com
Brick House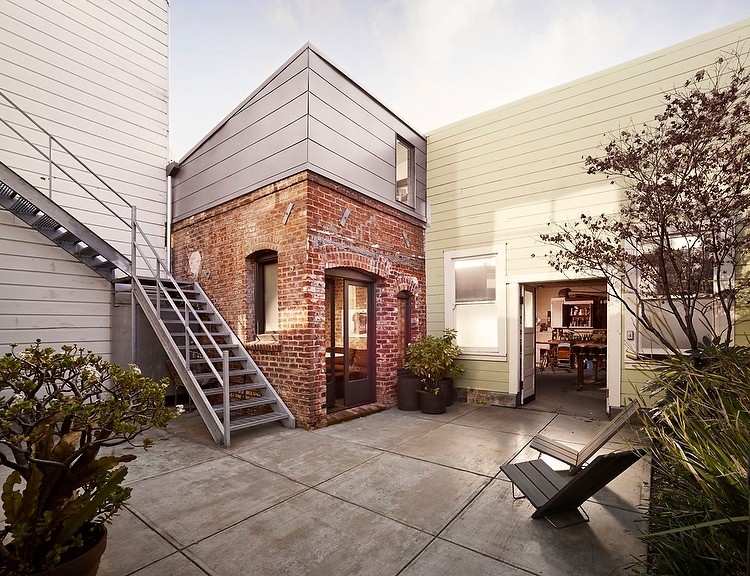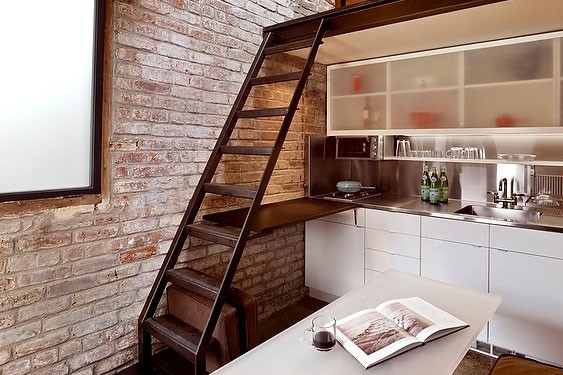 (photos courtesy of Azevedo Design Inc.)
Originally a laundry boiler room, the chic tiny home is now a full service guest apartment. At approximately 93 square feet, it hosts a full kitchen and living room on the ground floor, and a dressing area, bathroom, and bedroom upstairs. The square bath has a wall mount toilet, custom stainless steel medicine cabinet, small sink supplied by a shower valve, and floor drain for showering. A sandblasted door and window keep it light and spacious. A glass landing leads to the bed loft with queen mattress, storage space, bookshelves, and reading lamps. What more could you want? // christiazevedo.com
Cabana & Cabana Mini (Vallejo)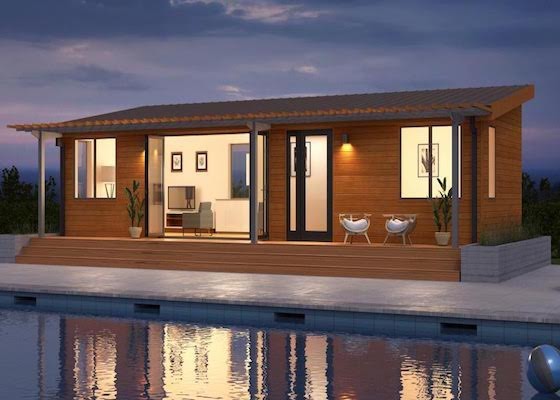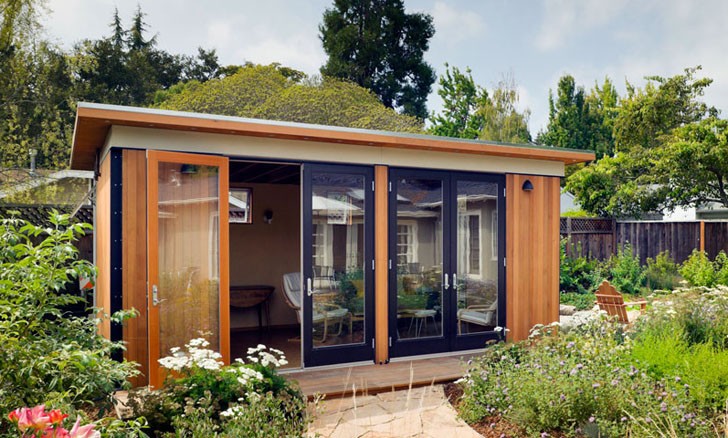 (photos courtesy of Blu Homes)
Blu Homes on Mare Island in Vallejo, is a luxury prefab home and design center that currently only serves Northern California. They produce hundreds of houses per year including the stylish Cabana and Cabana Mini, which are seismically sound tiny home options that rest on foundations instead of trailers. The Cabana offers 631 square feet of space compared to the Mini's 438 square feet. Both come with tons of options for customizing siding, roofing, rooms, and additions. The Cabanas are endowed with energy efficiency, non-toxic finishes, and 30 percent less water usage than average homes. // bluhomes.com/cabana
DON'T MISS A BAY AREA BEAT! SUBSCRIBE TO OUR NEWSLETTER.