By
Bay Area chefs have been busy cooking more than Michelin Star food this season. These nine cookbooks give you the rundown on how to man the stove like a top chef.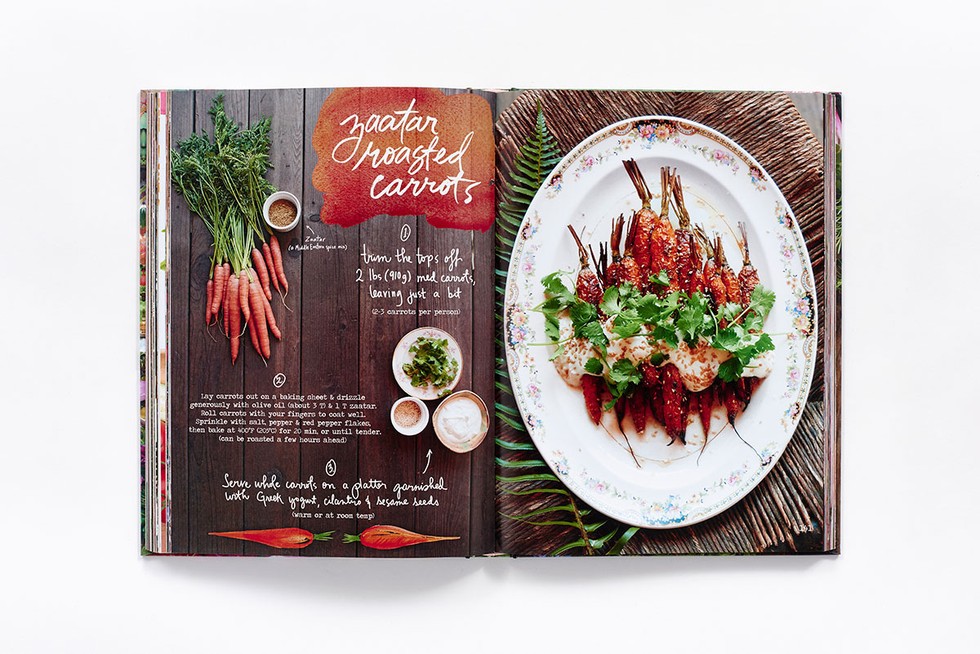 The Forest Feast Gatherings: Simple Vegetarian Menus for Hostings Friends & Family (Harry N. Abrams)
Erin Gleeson worked as a photographer and food stylist in Manhattan before leaving city life behind in 2011 to live in a cabin in Woodside, CA. Gleeson was inspired by the town's picturesque redwood groves to create a blog combining wholesome vegetarian recipes with gorgeous photographs. Her latest cookbook, Forest Gatherings ($21), provides recipes and detailed guidance on hosting a casual, yet thoughtful, get-togethers complete with decorating tips (we'll take her advice on how to create the ultimate glamp-out) and more than 100 innovative and seasonal vegetarian recipes, from sweet potato chowder to polenta pizzas. // Buy it at amazon.com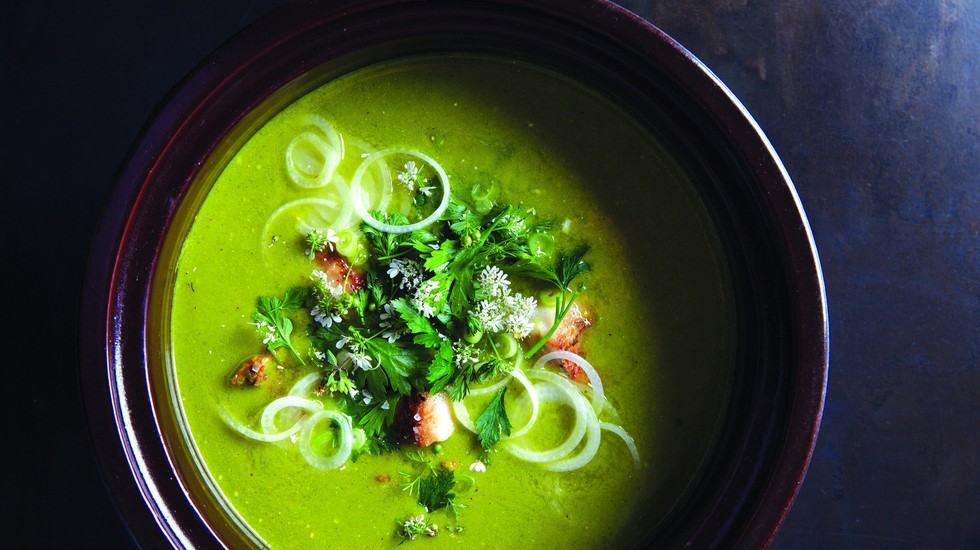 Green fish stew from "Dandelion and Quince" by Michelle McKenzie
Dandelion and Quince (Roost Books)
Michelle McKenzie is the program director at 18 Reasons, a cooking school, event venue, and community-gathering place in the Mission. Her illustrated cookbook, Dandelion and Quince ($35), is a beautiful ode to the unique seasonal produce that can be found at neighborhood farmers' markets and how to incorporate more uncommon ingredients such as sunchokes, green garlic and squash blossoms into your everyday cooking. // Buy it at roostbooks.com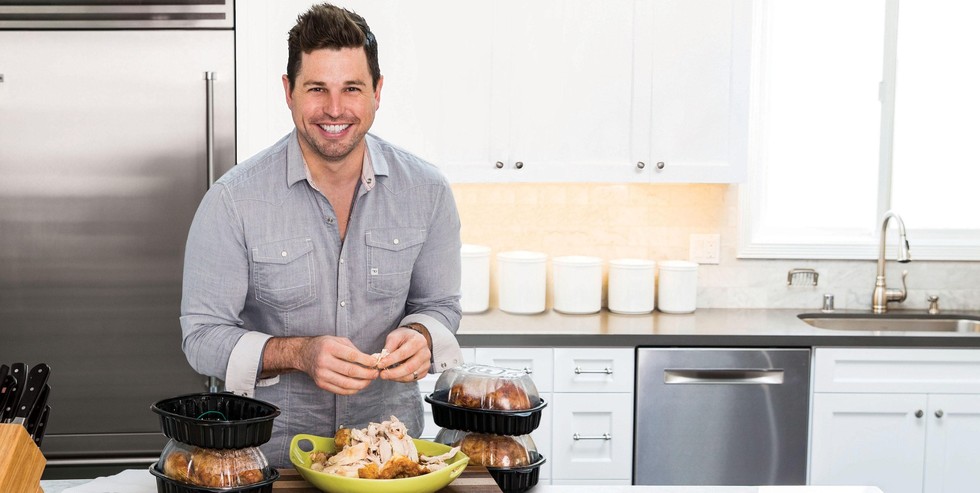 One to Five: One Shortcut Recipe Transformed Into Five Easy Dishes (Oxmoor House)
Top Chef alum Ryan Scott, the toque behind the upcoming Castro tavern, Finn Town, has devoted his free time to writing a cookbook for busy, but well-intentioned, domestic gods and goddesses. One to Five ($15), is all about flexibility: Scott teachers readers how to use supermarket staples such as eggs, brown rice and cake mix to create hearty and delicious home cooked meals. Meatless Kitchen Sink Cobb Salad, anyone? It's made with green beans, artichoke hearts, and hard boiled eggs. // Buy it at amazon.com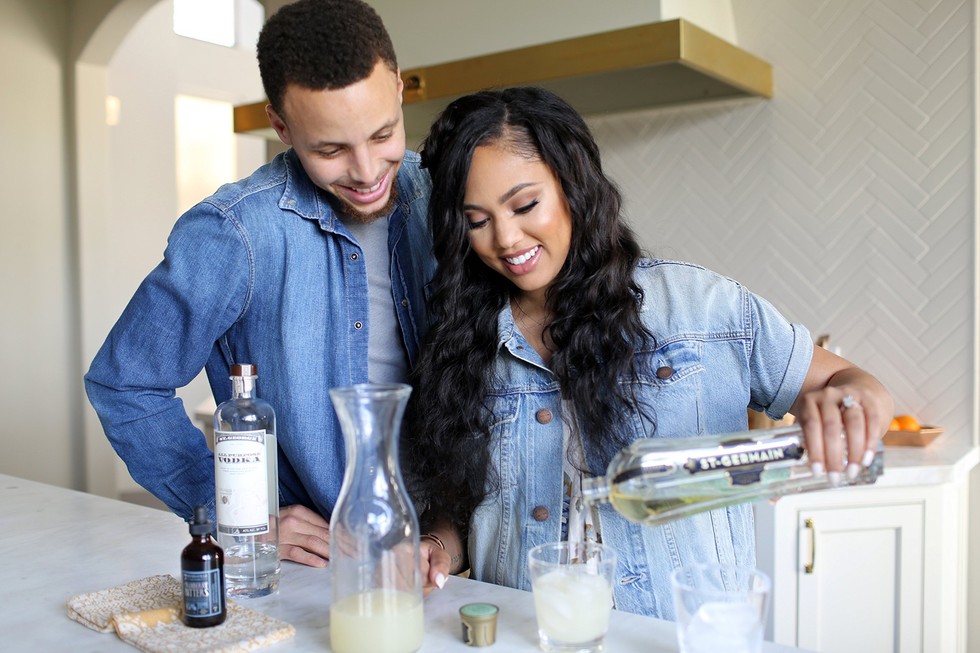 The Seasoned Life: Food, Family, Faith, and the Joy of Eating Well (Little, Brown and Company)
Ayesha Curry's The Seasoned Life ($16) includes 100 of her favorite recipes (including Apple-Cinnamon Oatmeal and Cast-Iron Biscuits), family anecdotes and photos. Curry invites readers into her busy life as a mother, culinary entrepreneur and cookbook author, and preaches the importance of good food and how it brings people together. Ayesha developed her culinary chops while watching her mother and grandmother in the kitchen and recently teamed up with celebrity chef Michael Mina for a summer barbecue pop-up. Ayesha is now the host of her own Food Network show, Ayesha's Homemade. // Buy it at amazon.com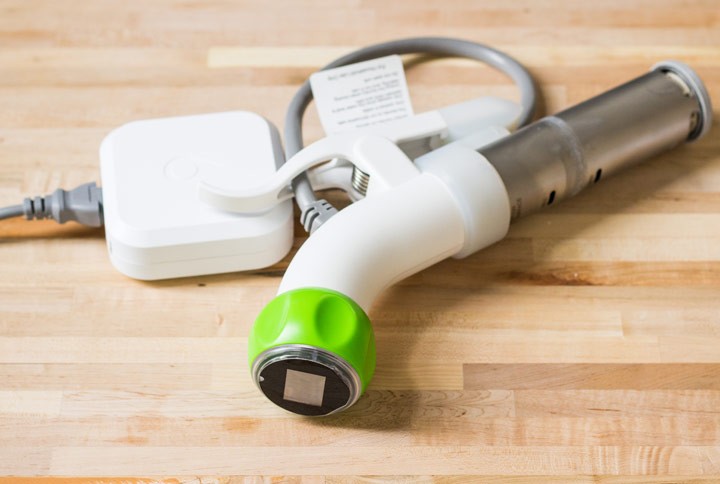 The Nomiku sous-vide.
Sous Vide at Home: The Modern Technique for Perfectly Cooked Meals (Ten Speed Press)

Lisa Q. Fetterman is the founder and CEO of Nomiku, the San Francisco-based start-up that created the first home sous-vide immersion circulator. Sous vide is a secret weapon for creating perfectly executed dishes by cooking vacuum-sealed ingredients in a controlled low-temperature water bath. Sous Vide at Home ($28) illustrates the benefits of sous vide cooking and how to incorporate the technique into your own kitchen for the juiciest strip steak to the consummate soft-boiled egg. // But it at amazon.com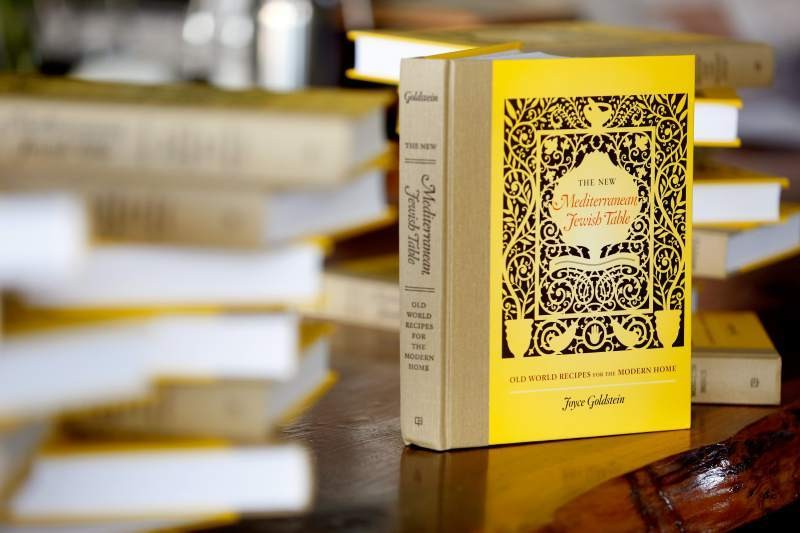 The New Mediterranean Jewish Table: Old World Recipes for the Modern Home (University of California Press)
Prior to becoming a prolific cookbook author, Joyce Goldstein was a chef at Chez Panisse Café as well as the chef and owner of Square One. Today Goldstein is a teacher, culinary consultant, and author of The New Mediterranean Jewish Table ($40), an authoritative guide to Jewish home cooking that includes more than 400 seasonal recipes from three Mediterranean Jewish cultures: the Sephardic, the Maghrebi, and the Mizhrai. We can't wait to try the Cooked Pepper and Tomato Salad, a traditional Mishwiya culture dish made with ripe tomatoes and preserved lemon. // Buy it at ucpress.edu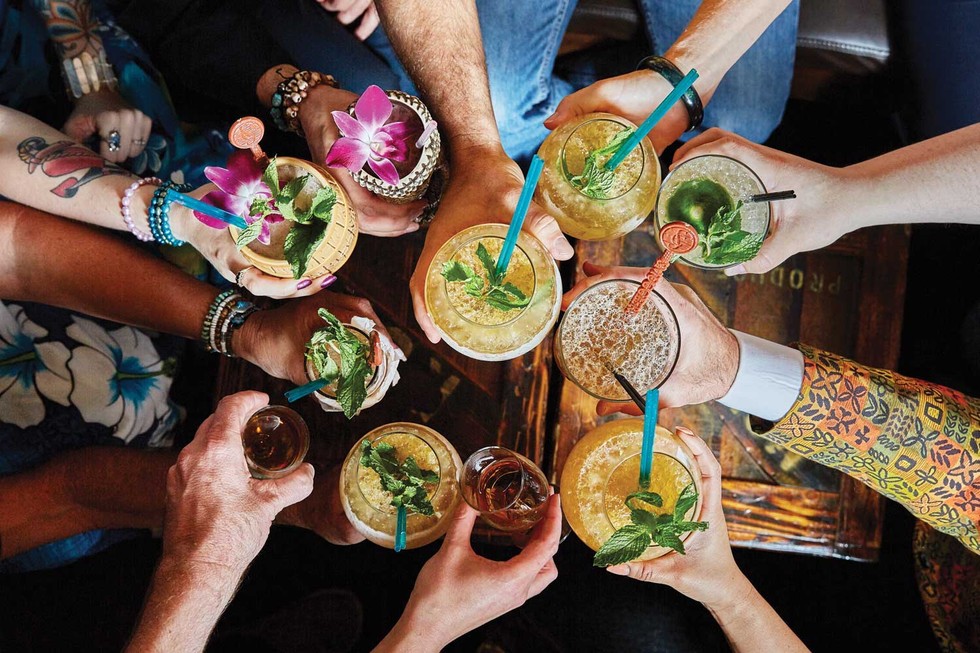 Smuggler's Cove: Exotic Cocktails, Rum, and the Cult of Tiki (Ten Speed Press)
Martin and Rebecca Cate, founders and owners of the Fillmore tiki bar Smuggler's Cove, have compiled their favorite drink recipes for aspiring mixologists in the Smuggler's Cove: Exotic Cocktails ($18). Learn to make an original Mai Tai with aged rum and orange curacao, or the Puka Punch, a wilder walk on the wild side with John D. Taylor's Velvet Falernum liqueur and three different types of aged rum. With more than 100 recipes to shake and stir, it's a good thing that it's always five o'clock somewhere. // Buy it at amazon.com
Fanny in France: Travel Adventures of a Chef's Daughter, With Recipes (Viking Books for Young Readers)
In 1971 Alice Waters founded the upscale neighborhood bistro, Chez Panisse, offering a then-revolutionary seasonal menu that changed daily. Waters' newest cookbook, Fanny in France ($15, recounts memories told from the point of view of her daughter Fanny Singer, who grew up watching her mother elevate simple dishes such as a fried egg into an art form. Waters' creatively weaves stories of her daughter's adventures in France with 40 French recipes (think fish en papillote and Couscous Royale with chermoula) for this culinary memoir. // Buy it at amazon.com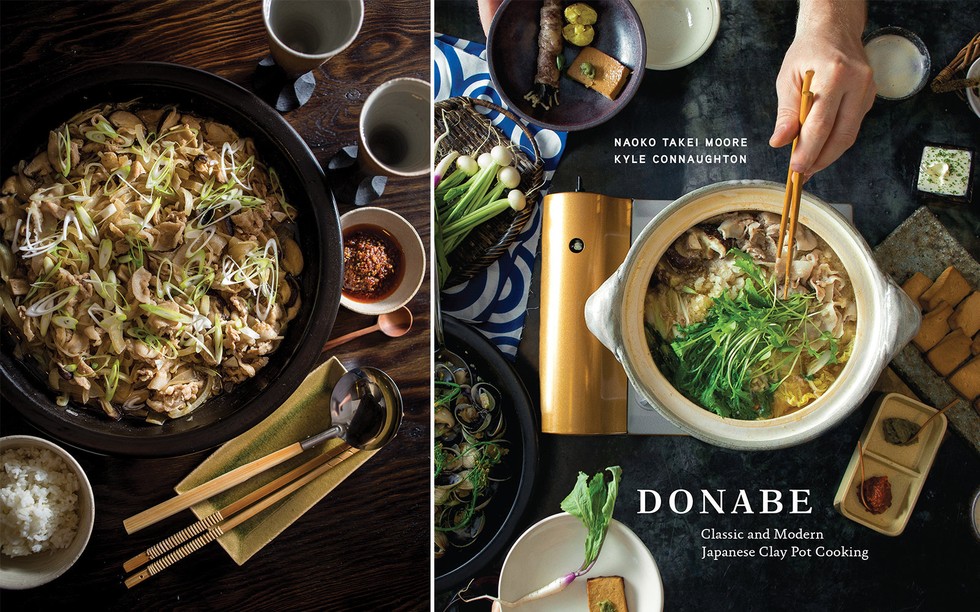 Donabe: Classic and Modern Japanese Clay Pot Cooking (Ten Speed Press)
Japanese chef Naoko Takei Moore and Kyle Connaughton, proprietor of Single Thread Farms in Healdsburg, co-wrote Donabe ($24) a lavish cookbook celebrating the beauty of Japanese clay-pot cooking. Beautiful photographs are combined with inspiring recipes and the history of donabe. The pair have written recipes that are are rich in flavor, simple to prepare even if you don't have the required equipment (a classic donabe pot is recommended but in a pinch you can always use a dutch oven), and perfect for a welcoming family-style meal such as pork-and-vegetable miso soup or steamed salmon and vegetables. // Buy it at amazon.com
DON'T MISS A BAY AREA BEAT! SUBSCRIBE TO OUR NEWSLETTER.