Originally published on CaliforniaHomeDesign.com
When the Shakers crafted their home furnishings hundreds of years ago, it wasn't just about comfort and utility – it was about pleasing God. Every detail of their minimalist work was carefully constructed and meticulously perfected.

Typically, to see such artistry, furniture buffs need to go east to small Shaker towns in New England. But now, Californians can get a glimpse of the largest Shaker furniture collection on the West Coast at the San Francisco International Airport Museum.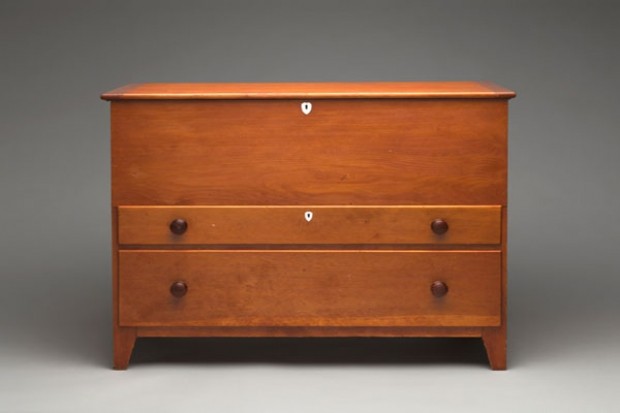 Blanket chest c. 1840, pine, stain, bone escutcheons.

"All the pieces are phenomenal, because of the painstaking workmanship the Shakers put into their furniture," says curator of the exhibition Nicole Mullen. "They were truly divinely inspired."
Click here for more splendid Shaker furniture!