Affectionately known as the "live music capital of the world," Austin is filled with much more than crooning hipsters.
Spawning more than its fair share of tech lodestars, transforming this quirky city on the banks of the Colorado River into a start-up scene nicknamed Silicon Hills, there's also design-savvy shopping and craft cocktails to keep you entertained, plus pounds of barbecue to stuff into your mouth.
---


EAT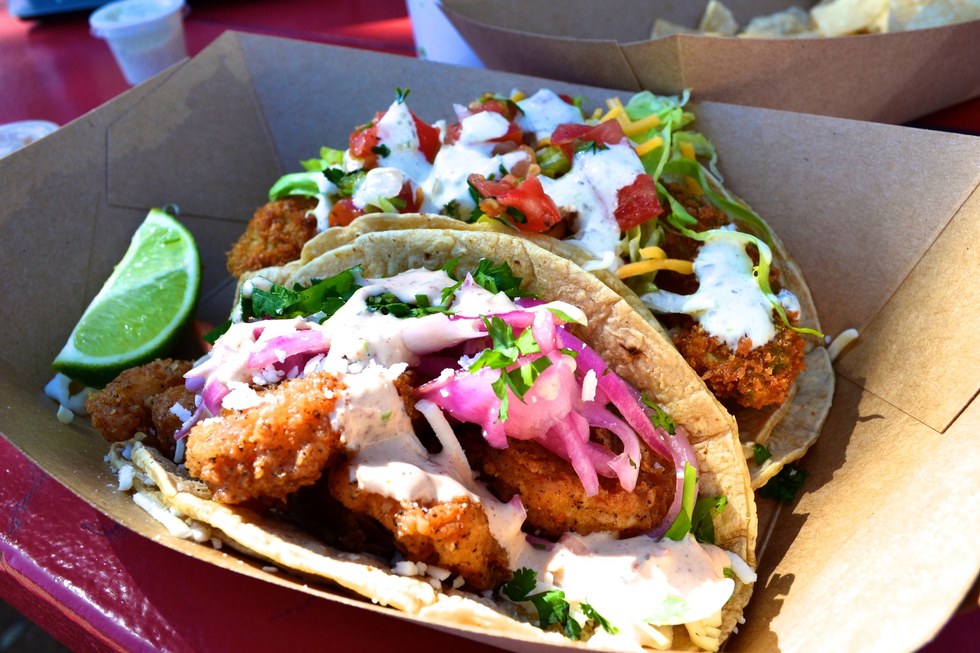 The Original Torchy's Tacos off South Congress
You can't honestly say you've been to Austin without ordering up a Tex-Mex taco. And no place is assembling these creations better than the city's go-to taqueria, Torchy's Tacos. While you might be gravitating toward their popular Independent, Republican, or Democrat tacos (those really are listings on their menu), why not take a walk on the weird side—and order off their secret menu?
With the hand-battered fried portobello mushroom strips found in the Independent, barbacoa taking center stage in the Democrat, and jalapeno sausage spicing-up the Republican, even the most centralist eater will find a taco worth their appetite. The secret menu features the Mad Cow, which is mad-good, filled with fajita beef, black beans, grilled corn, jack cheese, creamy chipotle, and cilantro all tucked into a fresh-made flour tortilla. // 1822 South Congress Avenue, torchystacos.com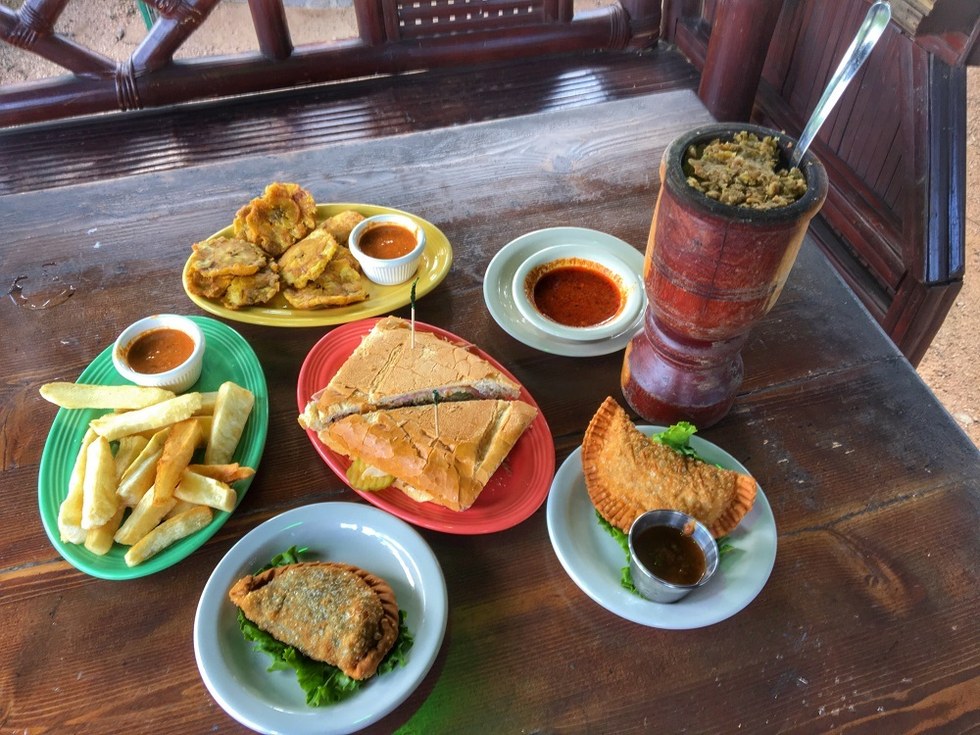 Habana Restaurant
Follow the smell of smoked pork belly and deep-fried plantain chips wafting throughout SoCo (South Congress), and you'll find yourself smack-dab at the front door of Habana Restaurant. Widely regarded as the go-to for authentic Cuban cuisine in Austin, the restaurant, nicknamed Habana SoCo, has been introducing locals and tourists alike to true Havana-style staples for nearly 20 years. Spooning garlic-infused mofongo onto plantain chips underneath the palm fronds on the patio will make you feel like you're dining in the heart of downtown Havana—all without the trouble of getting a stamp in your passport. (Hint: Habana SoCo's mojitos are some of the best you'll find anywhere in the city.) // 2728 S Congress Ave, habanaaustin.com
Food Trucks

Following in San Francisco's footsteps, Austin has a built a thriving food truck scene. While we fully support your desire to hit-up every mobile eatery in town, we'd be remiss if we didn't direct your attention to the food truck yard off Barton Springs Road. If you want a solid sit-down experience, you can't go wrong with either a deep-fried sandwich from Hey ... You Gonna Eat Or What or a well-seasoned, spicy lamb or beef shish kebab with your choice of grilled vegetables from Kebabalicious to enjoy at one of their many picnic tables. But, if you're wanting something a bit more portable to eat while walking around ZIlker Park, then one of The Mighty Cone's "heavily sauteed" (their tongue-and-cheek way of saying deep-fried) entrees is perfect for dining on the run. (Hint: If you're in the mood for desert, Kebabalcious has the best homemade baklava this side of I-35.) // 1720 Barton Springs Rd, heyyougonnaeatorwhat.com, kebabalcious, mightycone.com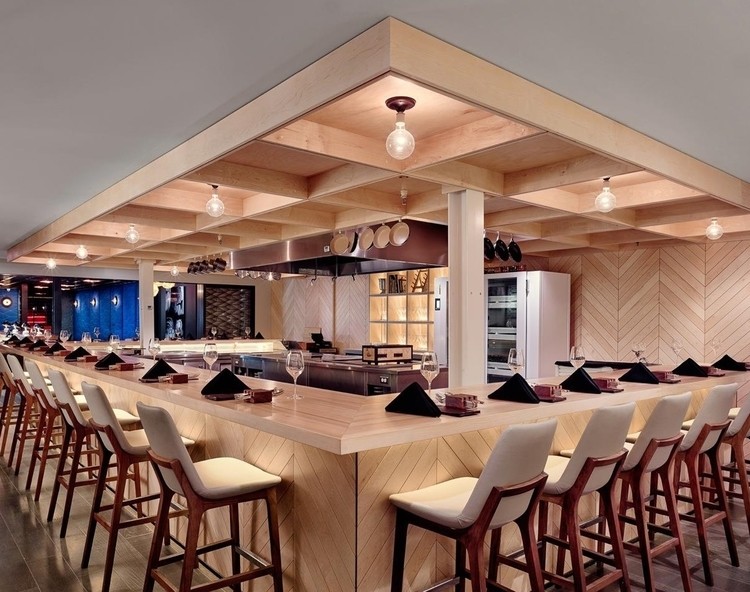 Counter 3. Five. VII
This tiny counter-only restaurant serves only three-, five-, and seven-course tasting menus. And with just 24 seats available at a time, you're in for an intimate dining experience where you can see the chef preparing your meal from just inches away. // 315 Congress Ave, counter3fivevii.com
Launderette
This tasty eatery is the brain child of star chefs Rene Ortiz and Laura Sawicki (who was named the Best New Pastry Chef in 2012 by Food & Wine). It's one of the most crowded restaurants in town, so prepare for a wait, but it's worth it for their delicious bites of modern Mediterranean cuisine. Pro tip: Save some space to try at least one dessert, and make it the blackberry crémeux. // 2115 Holly Street, laundretteaustin.com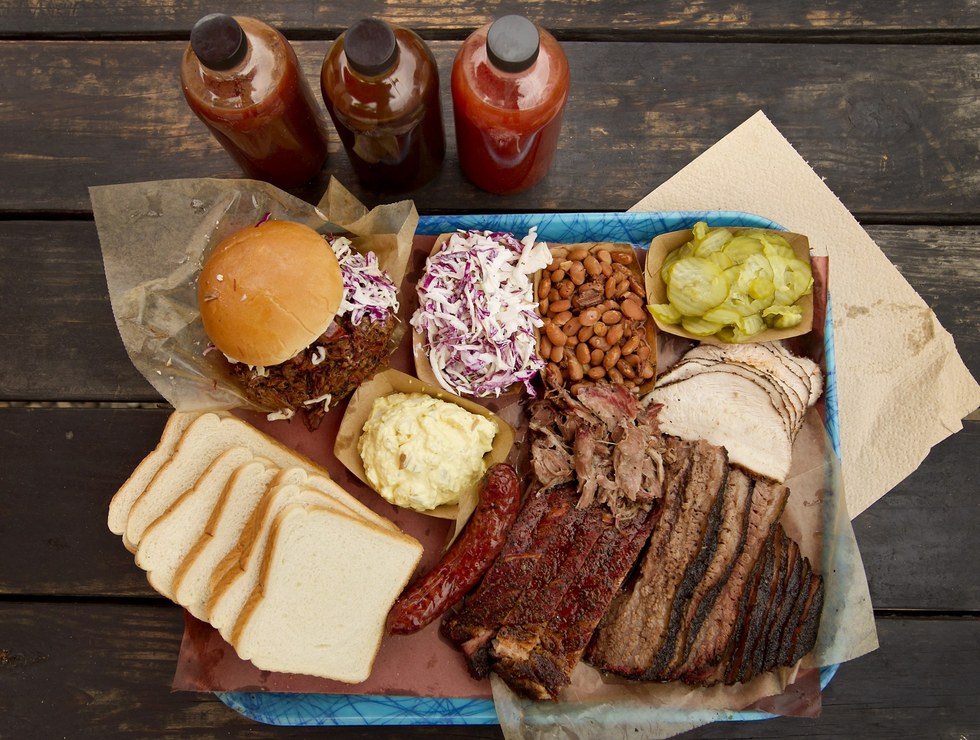 Franklin BBQ
Franklin BBQ is an Austin landmark and chef-owner Aaron Franklin is a local legend. If you don't know what to order, try the brisket, by the pound or as a sandwich. // 900 E 11th Street, franklinbarbecue.com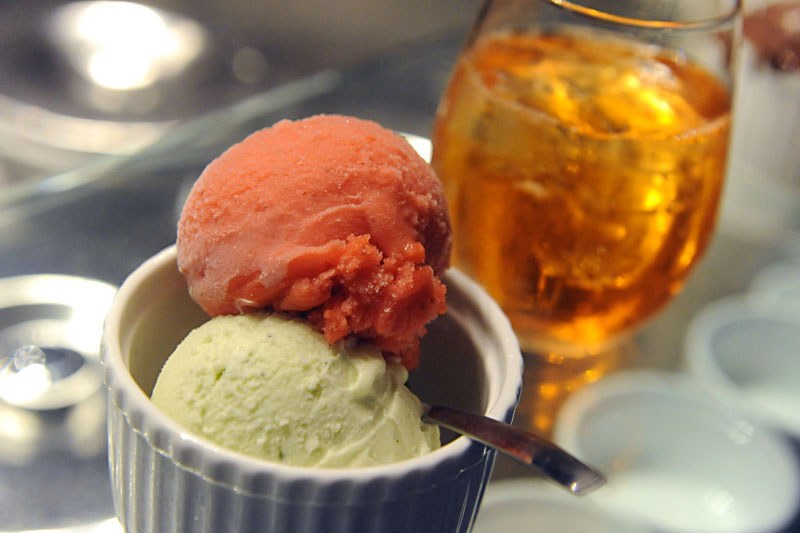 Gelateria Gemelli
Owners Andrew Sabola and Meghan Erwin learned how to make gelato by hand in Bologna, Italy, under one of the world's best gelato makers. In Austin, they serve homemade gelato in small batches using only organic ingredients. Best of all? You can pair any of their tasty flavors with a cocktail. // 1009 E 6th Street, gelateriagemelli.com
DRINK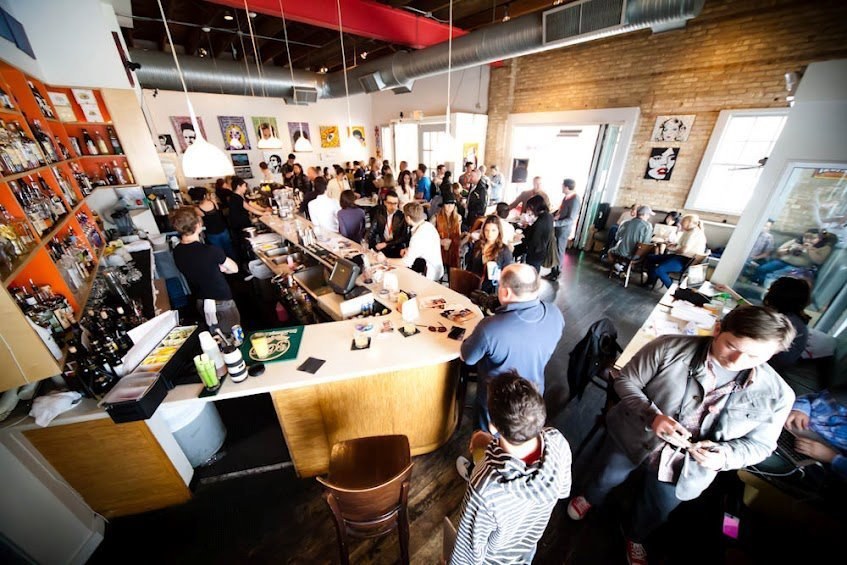 Halcyon

An oddity along Fourth Street, Halcyon is part smoke lounge, part well-stocked bar, and part coffee shop. The "Insomniac"—a shaken blend of vodka, Irish creme, Amaretto, and espresso— is stronger than you think. Order one and sip slowly and cautiously. // 218 W 4th St, halyconcoffeebar.com
Whip In

Off the beaten path, this mandatory Austin stop-in is just south of downtown. With a wine and whisky list as long as the Guadalupe, Whip In is a great place to try some Texas-made spirits and Fredericksburg wines. Weirdly enough, you can also enjoy authentic Indian-fusion cuisine at Whip In, so don't forget to relish the culture shock as you sit down, take a sip, eat some curry, and admire all the Wild West decor. // 1950 S IH 35 Frontage Rd, whipin.com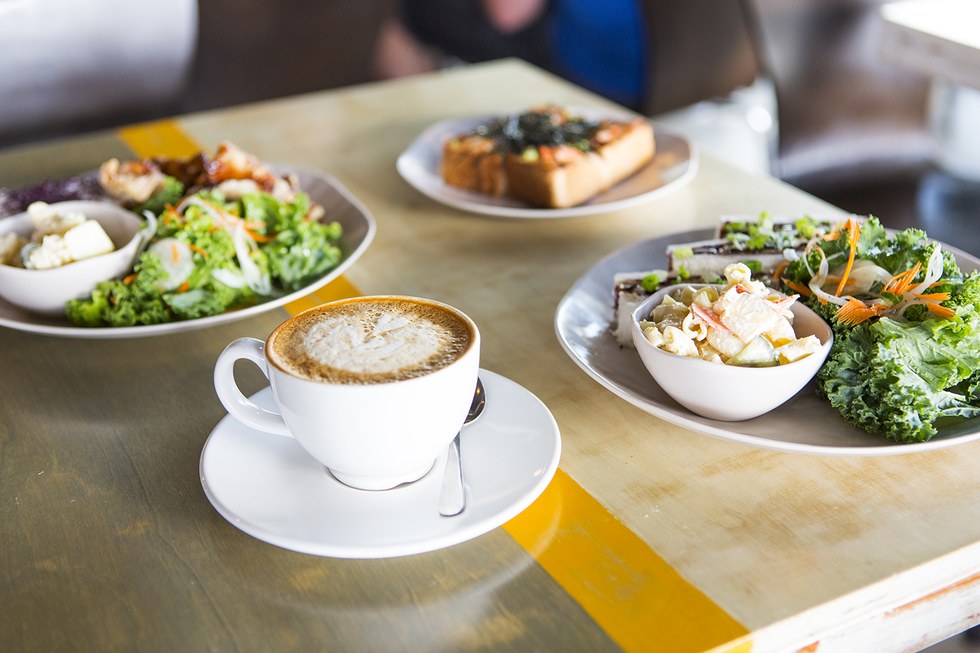 Sa-Ten Coffee & Eats
A Japanese-inspired coffee shop and cafe, stop by Sa-Ten in the morning for coffee, zen beverages, and delicious pastries such as the Red Rabbit donuts. In the mood for a late night coffee date? Every Thursday at 7pm they host a Japanese cinema night. // 916 Spingdale Rd, Bldg 3, Ste 101, sa-ten.com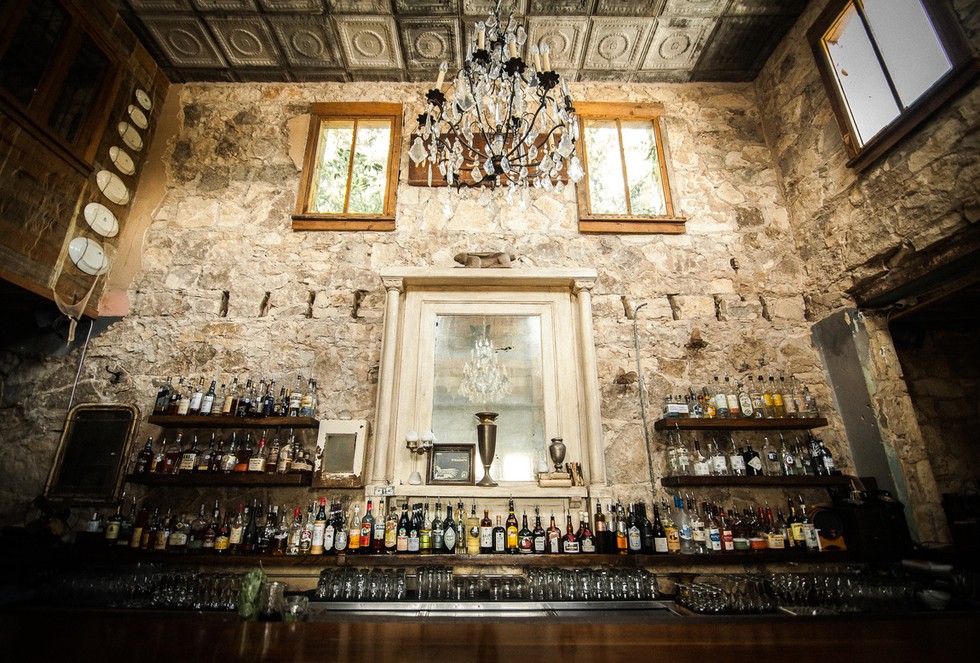 Whisler's
Whisler's is the perfect combination of cozy, private interior and a buzzing, social patio. Upstairs is Mezcaleria Tobala, a pure mezcal bar, where you'll find a variety of rare mescals including Mexicano, Madrecuixe, Arroqueño, Tobalá, and Ensamble en Olla de Barro. // 1816 E 6th St, whislersatx.com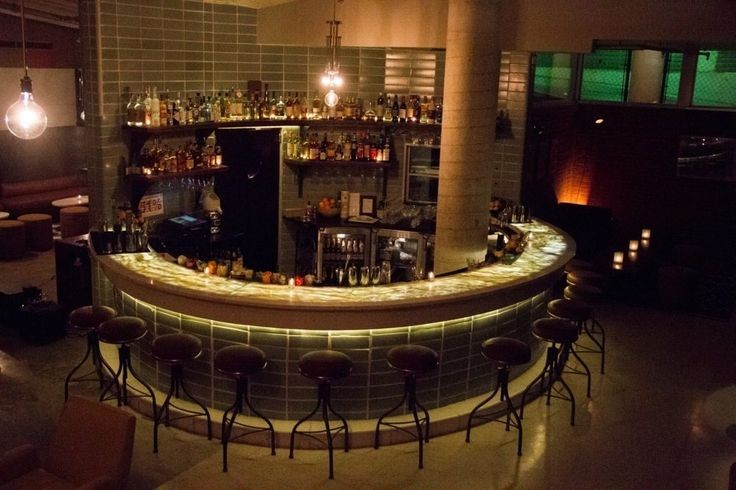 The Garage Bar
This quirky bar is in the parking garage of the American National Bank building at the corner of Sixth and Colorado. It's a dark, clandestine location with high ceilings, clean metal lines, and charming historical touches - the perfect environment for a blind date or a night of debauchery. // 503 Colorado Street, garagetx.com
SHOP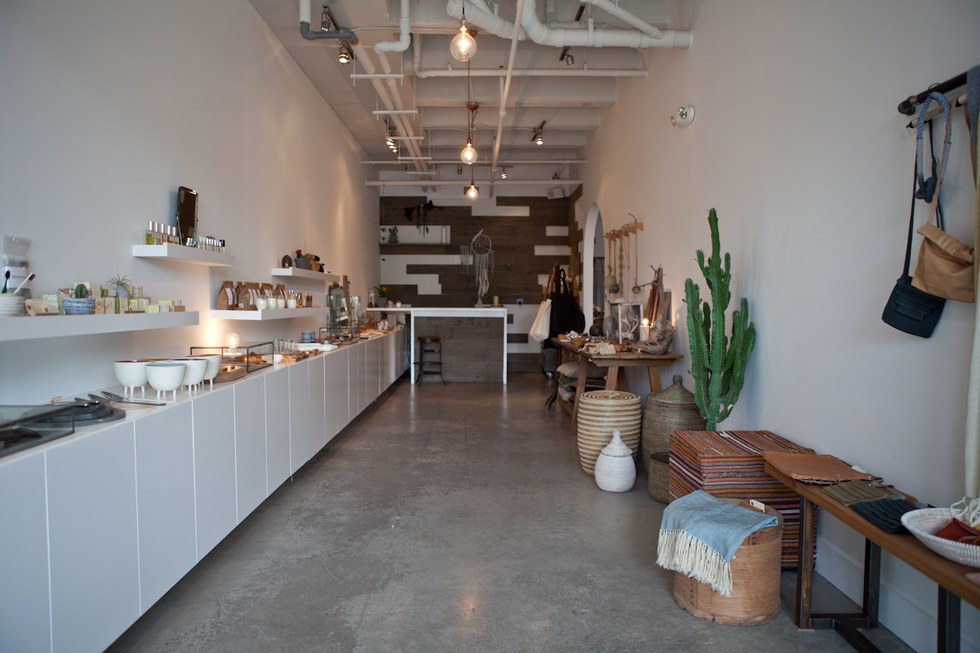 Spartan Shop
You'll find cute home decor and must-have interior accessories from around the world in this neat shop. From bespoke pillowcases, to pretty vases and cool serving trays, you'll wish you had brought a bigger suitcase when you're done shopping here. // 215 S Lamar, Suite D, spartan-shop.com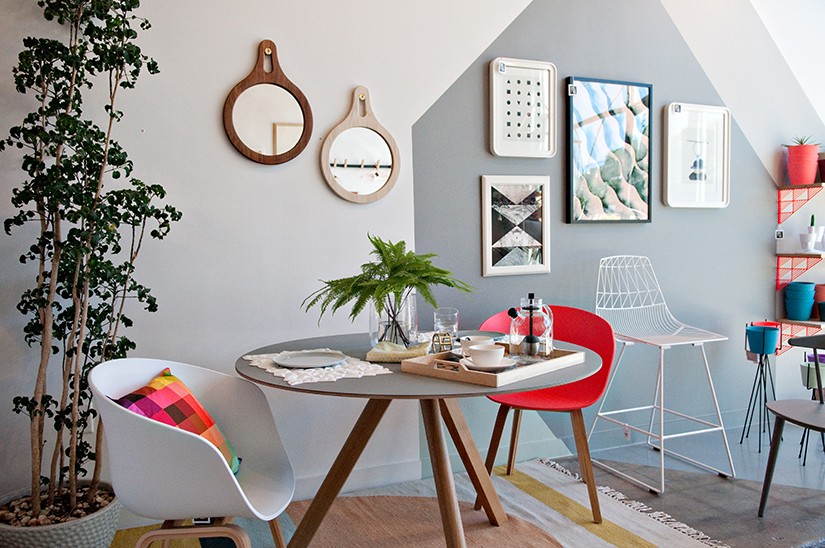 Nannie Inez
Stop by Nannie Inez for home décor gifts, handmade jewelry, and amazing artwork from local and international names. Looking for a cute souvenir to take home? You're bound to find something amazing for only $5. // 701 S Lamar Blvd, Ste E, nannieinez.com
STAY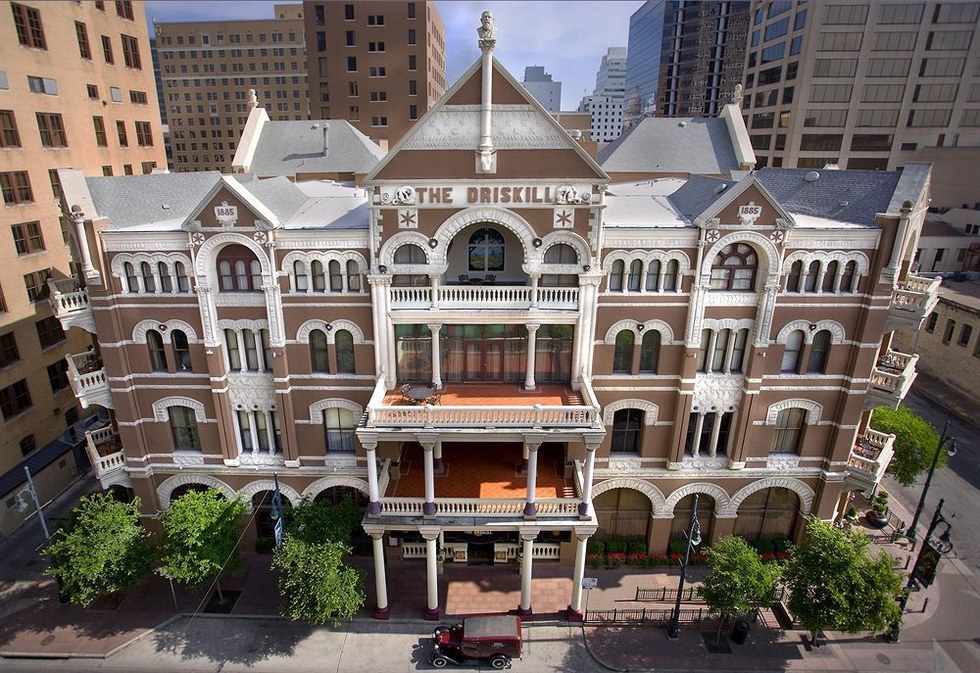 The Driskill

A hotel that's famous for "Southern Hospitality with a chic, timeless twang," The Driskill is a Lone Star unicorn amongst other luxury stays in downtown Austin because it's just plain affordable. Even during peak-travel seasons, you'll be hard-pressed to find a weekend rate more than $200 per night. After you pass the corinthian-like pillars and walk into the lobby, don't forget to look up: The copper ceiling is unique to the historic 1866 building. // 604 Brazos St, driskillhotel.com
Heywood Hotel
A boutique hotel with only seven rooms, Heywood Hotel is located in the East Side, one of the fast-growing neighborhoods in Austin. Surrounded by local restaurants, lounges, and shops, this modern boutique is an easy walk to downtown, Rainey Street, Sixth Street, the Convention Center, and Lady Bir. // 1609 E Cesar Chavez St, heywoodhotel.com
TO-DO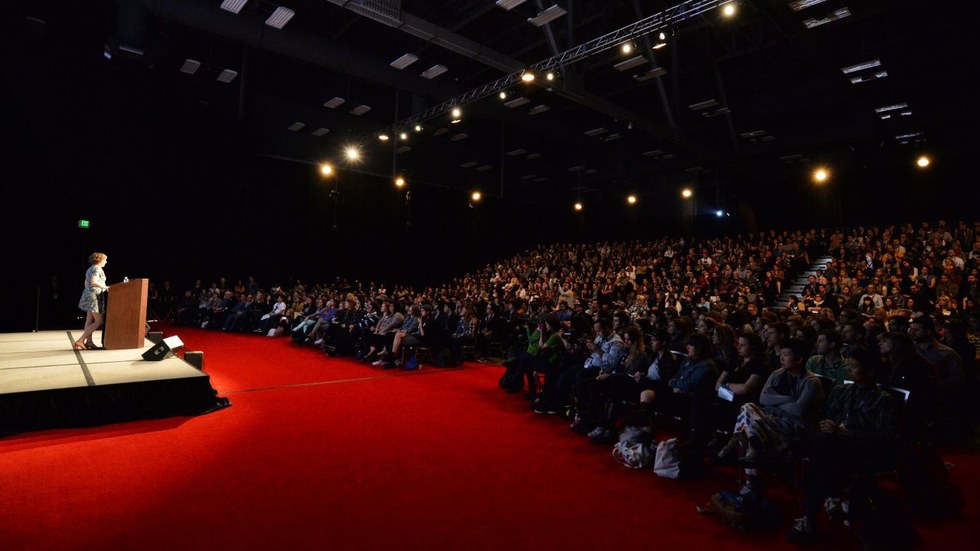 Lena Dunham giving the keynote address at SXSW in 2014.
SXSW
Founded in 1987, South by Southwest returns to Austin March 10-19 to celebrate music, film, comedy and interactive art and media. One of the largest festivals in the world, SXSW is truly the place for new film, music, and art discovery. There is arguably no better time to experience Austin. // March 10-19, sxsw.com
Barton Springs
Sixty-nine-degree water year round, even during the Texas summer heat? Say no more. Naturally temperature-controlled, Barton Springs, located in central Austin three miles from the capitol building, is a tranquil place to take a dip in the 200-meter-long pool, read a book on the green hillsides, or just take a quick nap under the clear-blue Texas skies. // 2201 Barton Springs Rd, austintexas.gov