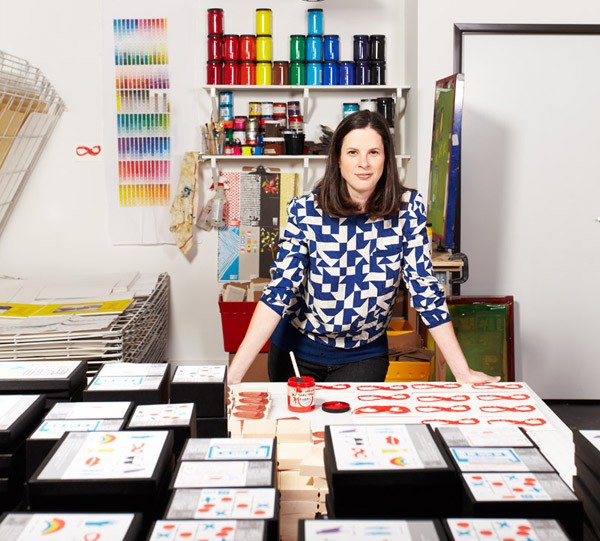 The Crafter
Christine Schmidt, 32
Yellow Owl Workshop founder
Photographed by Cody Pickens in Yellow Owl Workshop
Christine Schmidt is a little suspicious of second-career craftspeople—the new slew of former desk jockeys who have decided to make things for a living. "What about those of us who never considered any other option?" says Schmidt, the woman behind design firm Yellow Owl Workshop. "I always knew I needed to be creating something." Since she started the company in 2008 from inside a small studio in her Bernal Heights apartment, her creations have ranged from hand-drawn greeting cards and stationery to ceramics to, most recently, Print Workshop, a book detailing her favorite DIY and printmaking projects. In addition to local outlets such as the Curiosity Shoppe and Rare Device, her work's sold at J.Crew and Anthropologie, as well as museum stores and a handful of shops internationally. Earlier this year, she moved her studio into a commercial complex in the Mission and hired extra help to keep up with demand. Not to totally dismiss new crafters, Schmidt's leading workshops this month on how to carve rubber stamps, design cards, and get out of the office cubicle to make something unique.