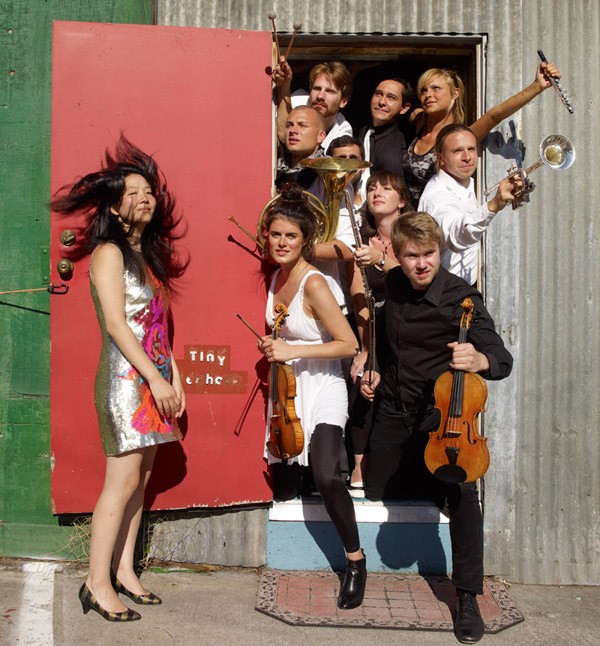 The Maestro
Minna Choi, 30
Magik*Magik Orchestra founding creative director
Photographed by Robyn Twomey at Tiny Telephone
When, over coffee at Four Barrel, all-around indie-rock guru John Vanderslice asked composer Minna Choi to produce a collaborative album, she responded with a caffeinated "yes." After all, Choi's brainchild, 150-piece Magik*Magik Orchestra, was already the in-house ensemble in Vanderslice's Potrero recording studio, Tiny Telephone. Choi founded her Bay Area collective of classical instrumentalists with a modern persuasion when she was a graduate student at San Francisco Conservatory of Music in 2008. Since then, the orchestra's recorded and performed live with the likes of Death Cab for Cutie, folk-popsters The Dodos, and avant-garde pianist Hauschka. Her album with Vanderslice, White Wilderness, is a seamless blend of idiosyncratic pop and Choi's contemporary chamber music, and in February, it placed 11th on Billboard's Heatseekers chart. "There's a lot more freedom in the San Francisco music scene to try whatever is your heart's delight," says Choi, who's developing a second album with Vanderslice and setting up independent shows for the orchestra. Look for a little magic at a venue near you.