Kiri Fisher, one of the owners of The Cheese School of San Francisco, makes regular trips to the Ferry Plaza Farmers Market to select cheeses from local cheese makers like Cowgirl Creamery, Andante Dairy and Achadinha Cheese Company and find seasonal produce to pair with them. The school offers a wide variety of cheese classes and events each month focused on tasting, pairing, regional cheeses, and beginning cheese making. I tagged along with Kiri at the Thursday market last week to sample the season's offerings and discover new ways to enjoy cheese in the summer.

Kiri pointed out that, much like the fruits and vegetables at the farmers market, cheese has seasonality as well. "Right now, local cheese makers are using the first bit of late spring and early summer milk," she told me. "This is the time to enjoy fresh goat cheeses and locally made burrata and feta." When asked if she has a favorite cheese, she said, "That's hard. It would be like trying to choose a favorite fruit or vegetable. It changes with the seasons." In the warmer months, she gravitates to the light, tart and bright flavors that fresh milk varieties offer, while in winter she opts for the runny, hardy and satiating seasonal cheeses like Devil's Gulch from Cowgirl Creamery and Cadenza from Andante Dairy.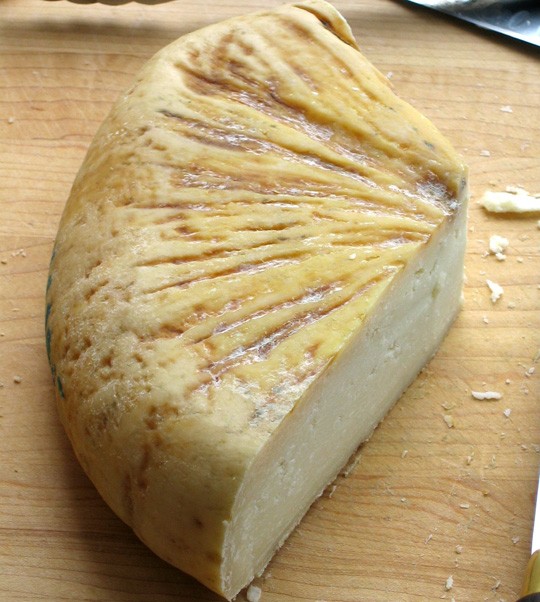 At the Achadinha booth, we tasted all four cheeses they were offering—Capricious, Broncha, goat's milk feta and fresh goat curds. Both the Capricious and Broncha are aged cheeses with rich, nutty flavors that change throughout the year. They are fantastic shaved over salads, pastas or veggies and enjoyed with a crisp wine. The tart saltiness of feta pairs well with the summer cucumbers that are just starting to appear from farms like Everything Under the Sun. It could also be combined with mint and walnuts and savored with pita bread, as Kiri recommends.

Kiri was excited to try the goat cheese curds. "You don't often see curds outside of Wisconsin," Kiri told me. The best way to enjoy them? "They make a great snack," she said. Achadinha's curds would also bring out the fresh flavors in a summery tomato tart.

Check out The Cheese School of San Francisco's summer schedule to learn more about their classes. For recipes and more about the cheeses you'll find at the Ferry Plaza Farmers Market, visit the CUESA website.