There's no place like home, but when you go on vacation, finding the right home away from home can make or break a vacation. Hotels come in all shapes and sizes -- some are luxurious, others budget-friendly. In the end, it's the little things that make a difference, turning visitors into repeat customers.
La Playa Hotel, Carmel
A good game of chess can clear the brain. Play outside, with the sounds of ocean waves in the distance on a board bigger than most apartment dwellers' kitchens - that'll make you forget about everything on the "to do" list back home. Enjoy the Champagne Brunch included with every stay at La Playa Carmel before your game and you'll no doubt be able to come up with even more creative reasons to stay longer.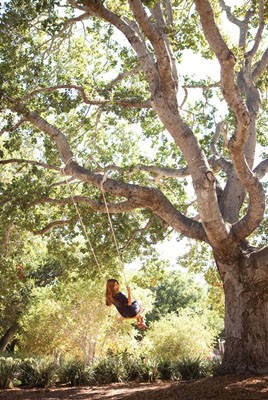 Carmel Valley Ranch
You just know you've found a good thing when you pull up to check in and are greeted by two fabulous tree swings. No, the swings aren't just for looks or just for kids. Don't be shy, Carmel Valley Ranch is a place where you are supposed to play. And if you do a little exploring during your stay you just might find more places to swing the day away. If the swings don't make you smile, nightly complimentary s'mores by the pool are a sweet way to end the day. (Photo courtesy of JDV Hotels)
Kimpton SF Hotel Monaco
All pets that stay at Hotel Monaco San Francisco are VIPs (Very Important Pets). But there are some trips where you have to leave your pet at home, so how about some Guppy Love to keep you from feeling lonely. Just let them know when you make your reservation and the hotel will arrange for a complimentary goldfish to keep you company. The hotel staff does all the feeding and cleaning, you just get to smile and watch as your new friend just keeps swimming. (Guppy Love is available at other Kimpton Properties as well, so always ask when making a reservation.)
Vision Quest Ranch, Salinas
Best room service ever! Vision Quest Ranch resident delivery elephant Butch doesn't exactly move fast, but he knows when you eat, he will too. Your complimentary continental style box breakfast will arrive between 9am and 10am, but you'll be talking about it all day.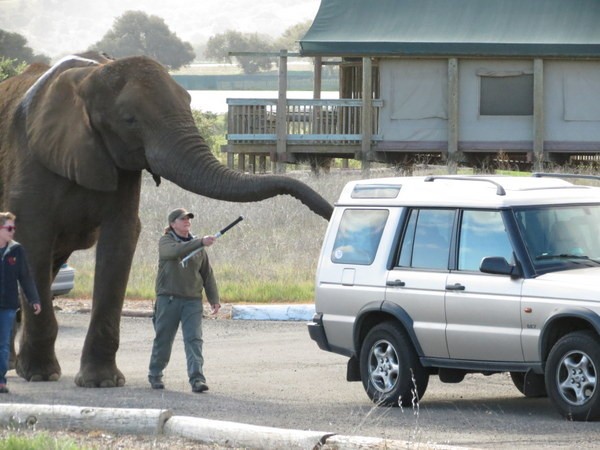 Room service will never be the same
The Meritage Resort and Spa, Napa
Channel your inner Picasso at The Meritage Resort and Spa. Every Saturday local watercolor artist Jessel Miller teaches a three hour watercolor class. No worrying about supplies;  easels, canvas, paints and brushes, are provided at check-in. The "Meritage Masterpiece" costs $45.
Hyatt Regency Huntington Beach Resort & Spa
Sandcastles are more than just child's play at the Hyatt Regency Huntington Beach Resort & Spa. Dig It! Sandcastle contractor Marc Africano and his family teach guests how to make show stopping sand creations. Get someone to snap a picture, otherwise your friends and family will never believe you've got such talent. No need to bring shovels and buckets. All the proper sand building necessities, some of which might surprise you, will be waiting in the sand.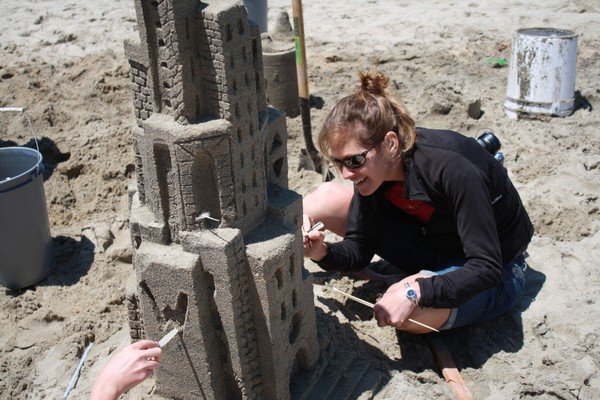 Dig It! Sandcastle School
What are some of you favorite hotel amenities? Comment below.
Dana can be found on Twitter @drebmann