Real Estate Report: Darkly Vintage Classic in San Francisco's Tendernob, $895K
In the Tendernob— on the edge of one of San Francisco's "polite" neighborhoods and one of its seedier ones, close to Union Square and downtown— this vintage classic is on the market.
The Basics: a 2-bed, 2-bath condominium in a 1913 building and in quite good shape, with a renovated but still "vintage" kitchen. On the market forty days and asking $895K, down from $948K. No garage in the building, leased parking is available for $280 a month, plus HOA dues of $798 a month.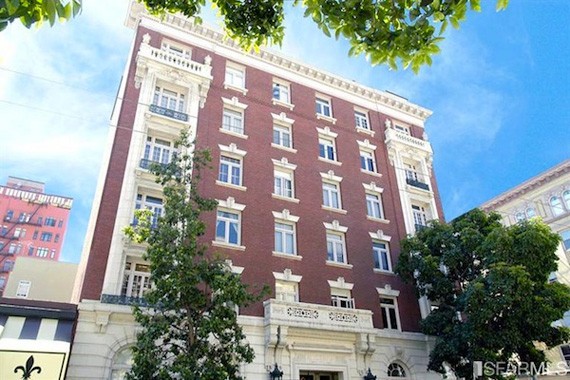 Not So Basic: With beautiful moldings and paneling throughout, the apartment's in the Tendernob—best described as not quite the Tenderloin, a neighborhood with some unappealing aspects, and not quite Nob Hill, one of San Francisco's oldest existing "nice" neighborhoods— and much built up post-Earthquake. Overall? stylish gloom well-suited to the bookish traditionalist, the kind of apartment the term "good bones" was invented for: