By
Which suits your fancy? Here's our newest guide to each.
Sonoma

With its laid-back charm, Sonoma County appeals to star gazers, oyster slurpers, and wine tasters looking to avoid all pretentions.
EAT
There is no shortage of places to eat in Sonoma County, from Cyrus (still delicious after all these years) to the Fremont Diner. But if you've yet to make it to Valley Ford, go to Rocker Oysterfeller's now. At dinner, the roadhouse serves plenty of oysters, of course, along with burgers, Dungeness crab, and steaks. Brunch includes fried chicken and waffles, scrapple, and biscuits with sausage gravy. The wine list features lots of Sonoma- grown bottles to quaff alongside your meal. Bonus: Oysters are $1 on Thursdays, and there's live music on Sunday nights.
14415 Highway 1, Valley Ford, 707-876-1983, rockeroysterfellers.com

STAY
If you imbibed too much of that Sonoma wine and ate more barbecued oysters than you were counting on, it's nice to know that Rocker Oysterfeller's is housed in the same building, built circa 1864, as the Valley Ford Hotel. Just upstairs from the restaurant are six rooms with comfy quilt-topped beds. Sleep off dinner, and then greet the Sonoma morning from a rocker on the porch, a cup of coffee in hand.
14415 Highway 1, Valley Ford, 707-876-1983, vfordhotel.com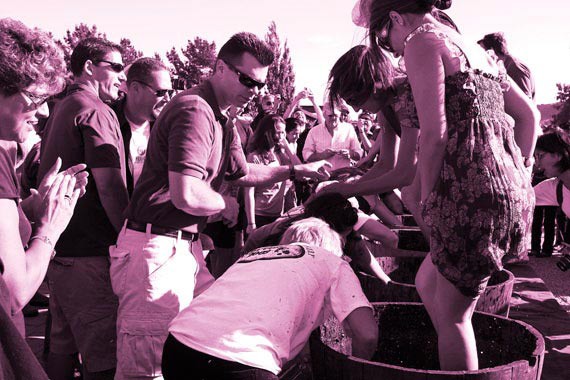 CRUSH
Come October, nearly every winery in Sonoma and Napa celebrates the end of the grape harvest. At family-run Robledo Family Winery, one of a handful of Mexican-owned wineries in the country, the harvest festival on Oct. 23 begins with a traditional blessing of the grapes, called a mixcoatl-anahuac, followed by a performance by Aztec dancers, a grape stomp, and Mexican fare prepared by matriarch Maria Robledo, who is famous for her salsas.
21901 Bonness Road, Sonoma, 707-939-6903, robledofamilywinery.com

DRINK
Owned by wunderkind Andrew Mariani and his family, Scribe Winery is the anti-Napa. No monstrous Tuscan-style tasting room awaits you and no gift shops hawk tacky wine charms. Instead, you'll be treated to an intimate tasting—Pinot Noir, Syrah, Cabernet, and Chardonnay—often led by Mariani himself, on a gorgeous 200-acre property dotted with palms. Tastings are by appointment only.
2300 Napa Road, Sonoma, 707-939-1858, scribewinery.com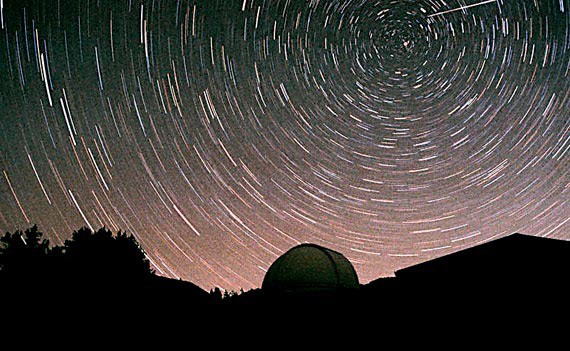 SEE
Though Sonoma's myriad charms have been well-documented, most visitors don't stick around to check out Robert Ferguson Observatory, which opens to the public only one day a month. It's worth the wait until nightfall, when you can wonder at a never-seen-in-SF, star-filled sky, viewable through any of several telescopes, with docents nearby to point out the constellations. The next public viewing is Oct. 2.
2605 Adobe Canyon Road, Kenwood, 707-833-6979, rfo.org
Napa
When in Napa, think spas, harvest parties with celebrated chefs, new hotels—and, of course, the requisite taco truck.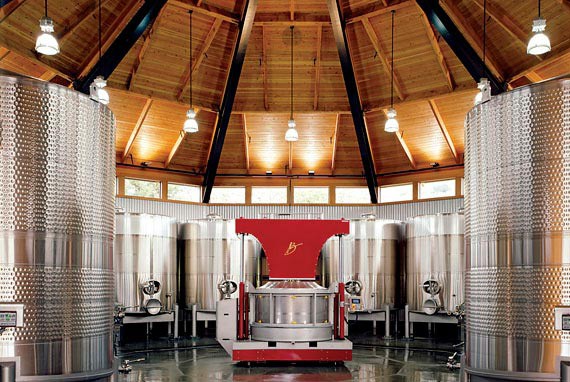 EAT
The parade of fancy rental cars are likely heading down the road to the French Laundry. But locals are queuing for tacos from Tacos Garcia, which parks in the lot beside restaurant industry after-hours hangout Pancha's. The menu is extensive, but you want the tacos, especially the tangy al pastor and tender beef tongue.
6764 Washington St., Yountville, 707-980-4896
STAY
The former Yountville Inn will reopen late this month as Hotel Yountville. The petite hotel is gunning to give Bardessono a run for its money: 80 rooms, with four-poster queen beds and many with fireplaces, a 4,000-square-foot spa, and a restaurant run by a former Michael Mina cook. If that isn't enough to wow you, consider the complimentary bikes, loaner iPads, and 24-hour cappucino service.
6462 Washington St., Yountville, 707-944-5100, hotelyountville.com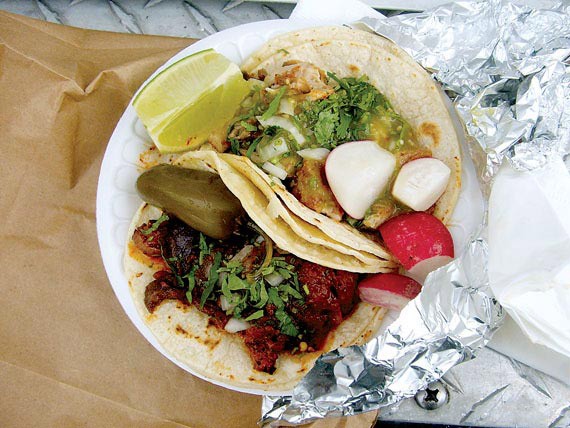 TASTE
Buy a Taste Napa Downtown card ($20), and you'll have access to tastings at 14 different wineries, including Oxbow Wine Merchants and Ceja Vineyards, all located within walking distance from one another. They did the math—should you try all the wines at all 14 spots, it works out to about a dime a pour. Best of all, you can use the card multiple times between now and the end of the year, so you don't have to hit them all in one day. napadowntown.com

CRUSH
If you're as interested in eating as in drinking, buy a ticket to Paraduxx Vineyards' harvest celebration on Oct. 9. Noted chef Cindy Pawlcyn (recently on Top Chef Masters) will be on hand, serving food from her three Napa restaurants. Think duck burgers, oysters, wild mushroom quesadillas, and more, paired with wines and set to a soundtrack of live salsa music.
1000 Lodi Lane, St. Helena, 707-967-2031, duckhorn.com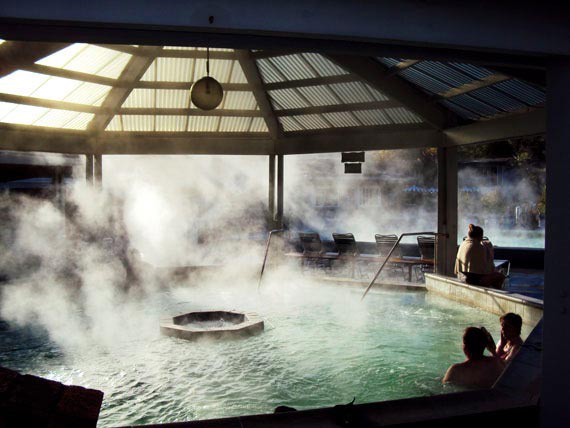 SOAK
Locals know that the best time to visit Calistoga Spa and Hot Springs is after 7 p.m., when the crowds have departed and admission drops to $15 (the pools are open until 9 p.m.). The mineral-rich water is channeled into four pools of differing temperatures, including one with jets at a stress-neutralizing 104 degrees. No glass is allowed poolside, so we suggest decanting something local into a thermos before you go.
calistogaspa.com
DON'T MISS A BAY AREA BEAT! SUBSCRIBE TO OUR NEWSLETTER.