Last weekend, Macy's Glamorama stormed the Orpheum Theatre (and later the Asian Art Museum), bringing together SF's fashion elite, philanthropists, and teenyboppers swooning over headliner, Robin Thicke.
We went, we saw and we photographed these amazing looks from Macy's Fashion Incubator designers, a local b-boy, and more.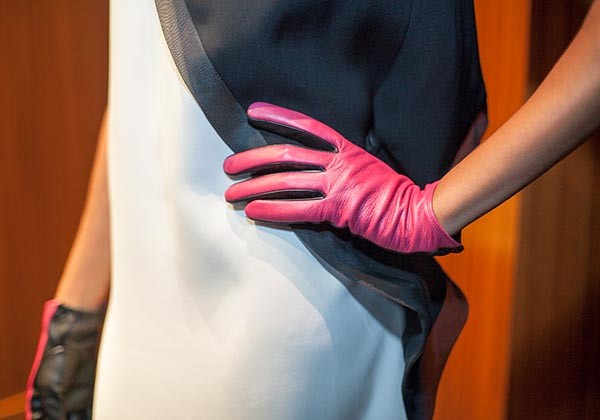 Model, Khalilah Brackeen (left) and Macy's Fashion Incubator designer,Tony Sananikone (right). 
What Khalilah Wore: Dress by Sounthavong by Tony Sananikone, Shoes and gloves purchased from Macy's.
What Tony Wore: Uniqlo shirt; Vintage YSL double-breasted jacket, purchased from American Rag; Sounthavong by Tony Sananikone pocket square and flower brooch; Tony Sananikone/Joshua Morgan custom designed ring; Zara pants; Black leather Gucci lace-up shoes.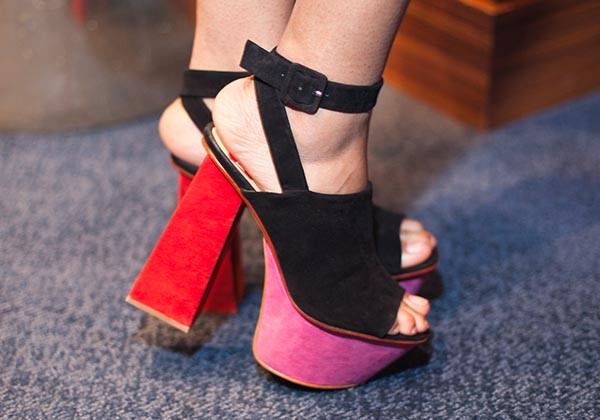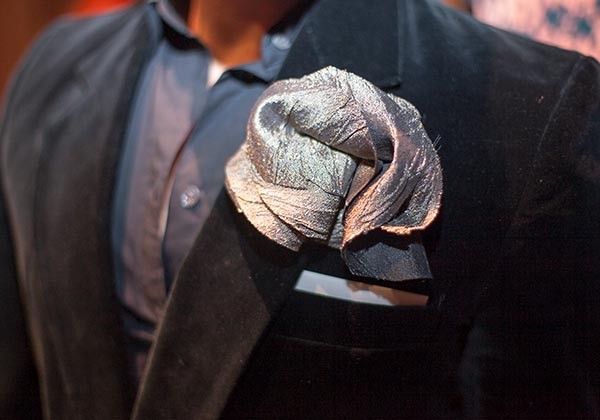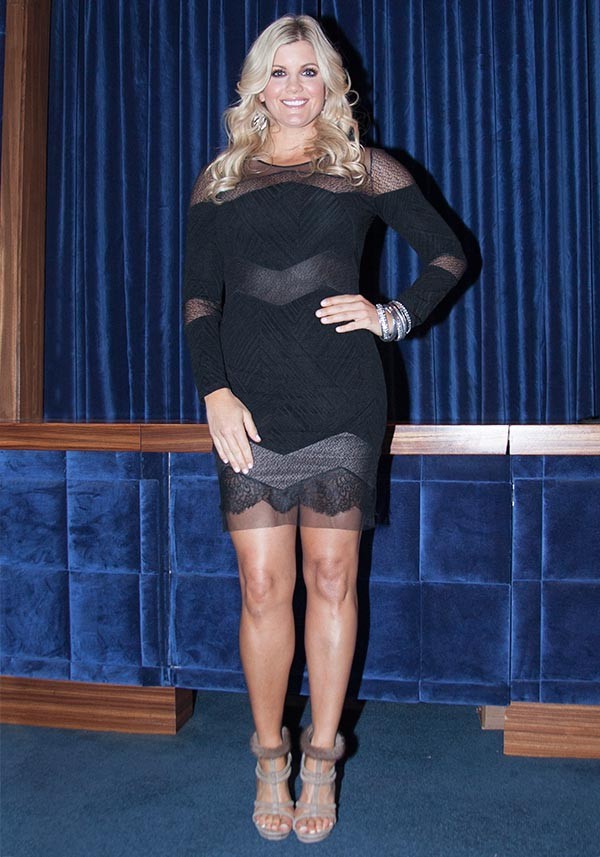 Macy's Glamorama stylist, Laura Schara. 
What Laura Wore:  Dress by BCBG, Gucci fur-cuff heels; Mixed and matched jewelry, collected over the years.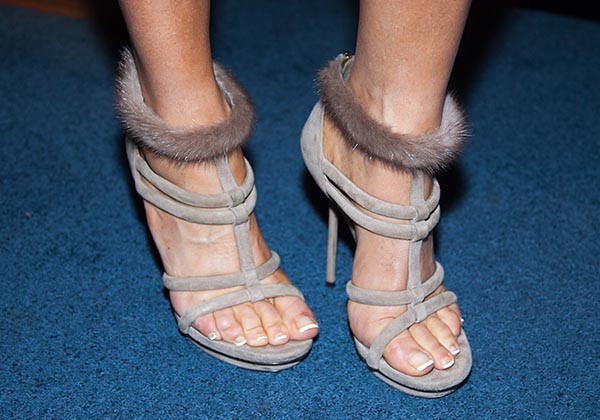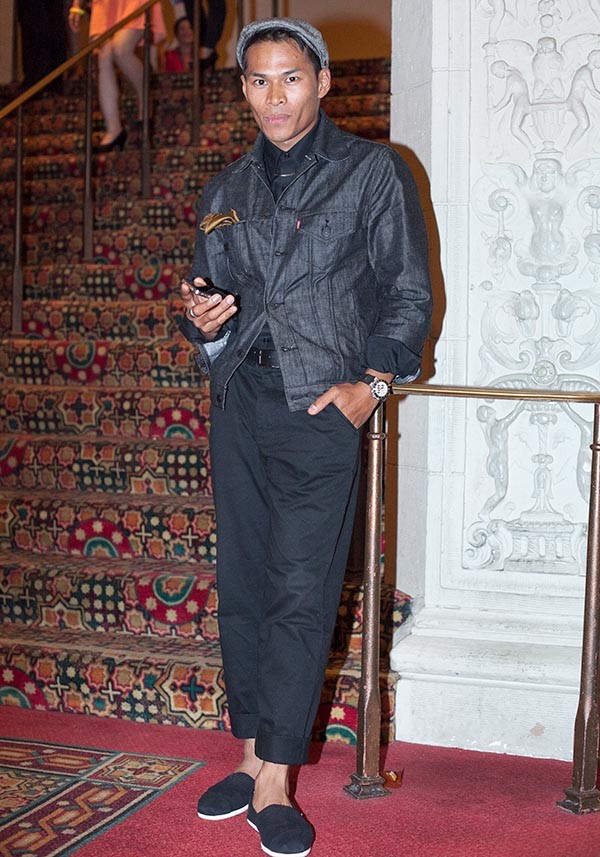 Raul Navalta, aka b-boy dancer, RJ Kool Raul.
What Raul Wore:  Hat from ex-girlfriend; Boss by Hugo Boss black button-down shirt; Family heirloom necklace and white gold ring; Levi's denim jacket; Pocket square purchased from a vendor in London; Bvlgari watch; Hawkings McGill Pants, purchased from Urban Outfitters; Michael Kors leather belt; Black TOM'S.
What's your drink of choice? 
Raul: Jameson neat.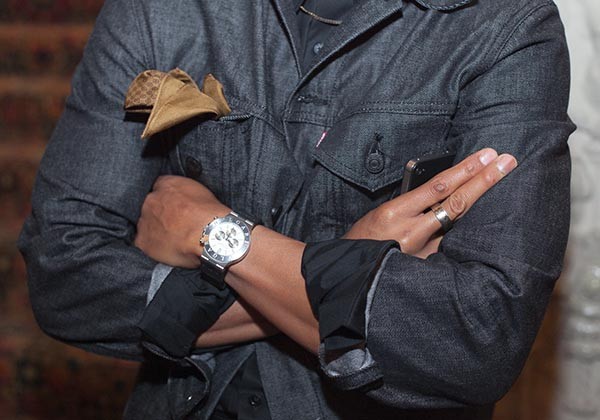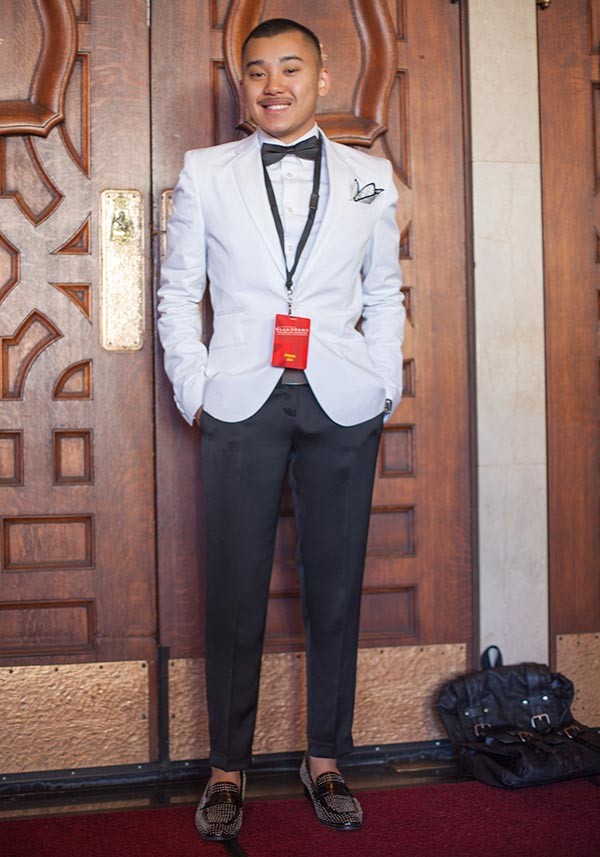 The Golden Gate Xpress' Bryan Vo.
What Bryan Wore:  White dress shirt, silk pocket square and tuxedo pants from Express; Burberry bow-tie by Bloomingdale's;  White jacket from H&M; Zara belt; Michael Kors watch; Aldo studded loafers and backpack. 
What's are you excited to wear this fall?
Bryan: I've been eyeing some color blocked sweaters and button-ups. I'm a huge fan of studs and spikes so the full studded trench by Coal and Terry is on my list, too.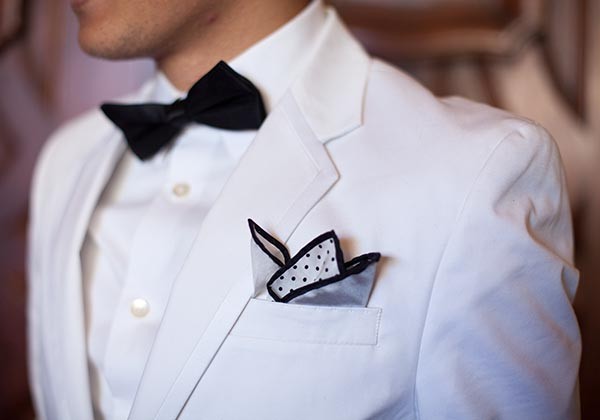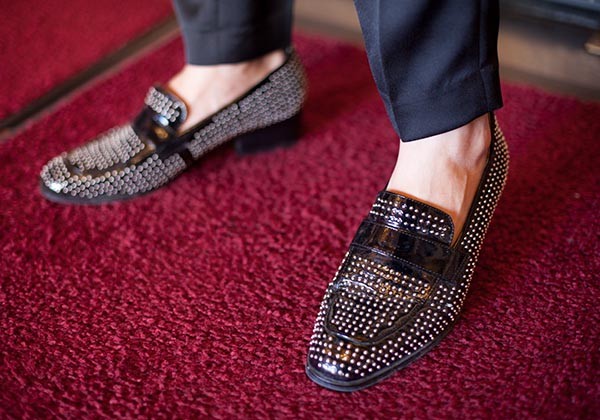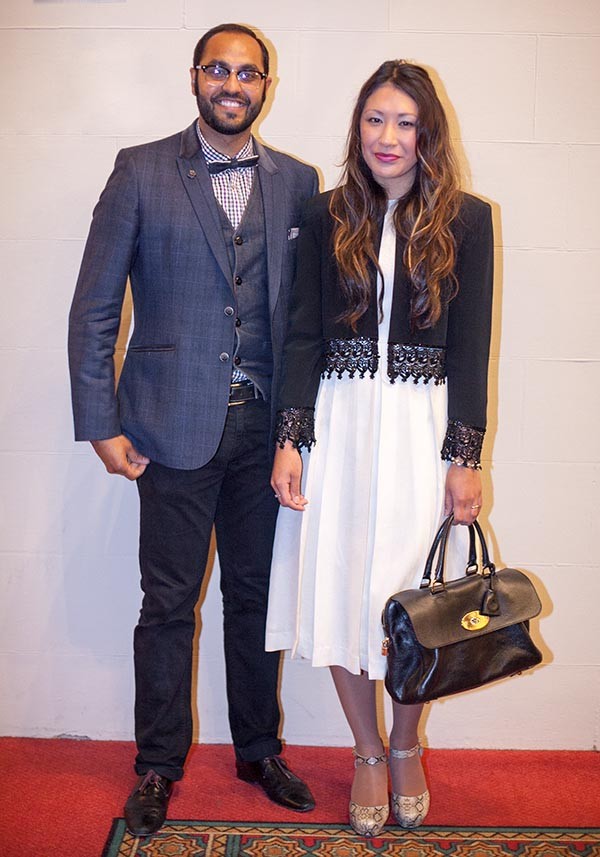 Gautam Sodera (left) and Cynthia Riddell (right) of The Avant-Gardist. 
What Gautam Wore:  Check shirt, jacket, lapel pin and belt by Ted Baker; Self-designed Gautam Collection denim and white trim bow-tie and pocket square; Black Levi's pants; Leather oxfords with purple laces by Ted Baker; Glasses by Ray-Ban.
What Cynthia Wore:  White pleated dress by Alcott & Andrews New York; Vintage couture jacket; Mulberry Del Rey bag; Diamond rings, gift from mother; Silver bracelet engraved with "Love Believe Dream"; Red bracelet purchased from Merci in Paris; Snake skin platform heels from Piperlime. 
What are you always packing?
 Gautam: A pocket square. 
Cynthia:  On a regular day, my pup Lola is in my BK Atelier bag. Otherwise, I never leave my apartment without my lipstick and Christian Dior sunglasses.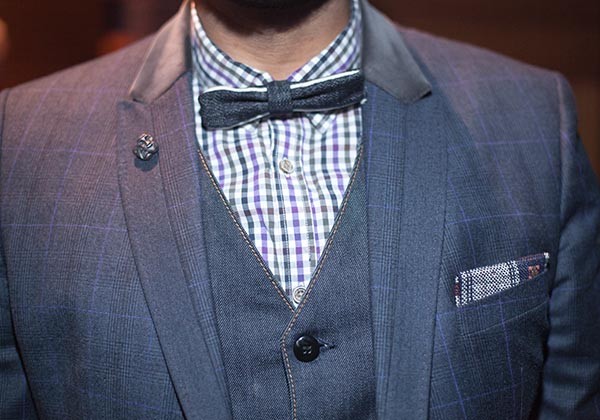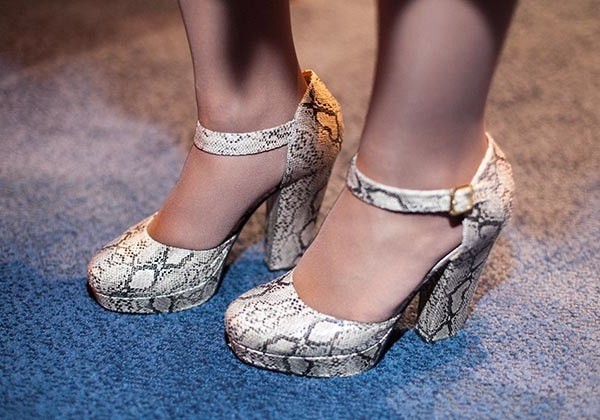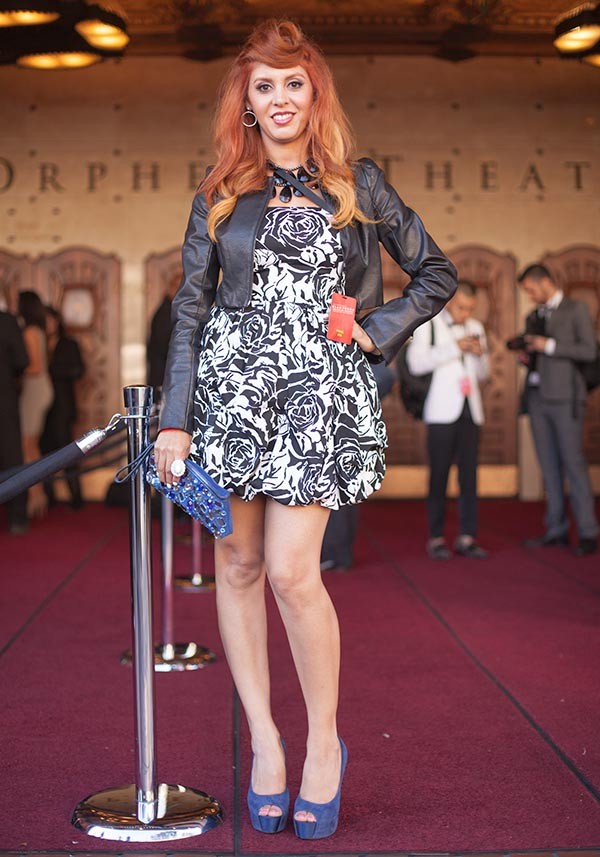 Dirty Bombshells blogger Monica Zermeno.
What Monica Wore:  Patterned dress by Charlotte Russe; Faux-leather jacket, necklace and ring from Forever 21; Arden B jeweled clutch; Zigi Project peep-toe pumps, purchased from Bakers Shoes; Black nail polish by Wet 'N Wild; White OPI polish in My Boyfriend Scales Walls (from the Amazing Spiderman Collection).
What products do you swear by?
Monica:  For hair I love the Carol's Daughter line -- super hydrating, natural and smells like heaven. For Skin, the best product I ever bought is a Clarisonic -- I didn't use to believe the hype until I bought one. It really does change your skin for the better. I also love Makeup Forever's HD foundation -- it has unbelievable coverage without the heavy feel.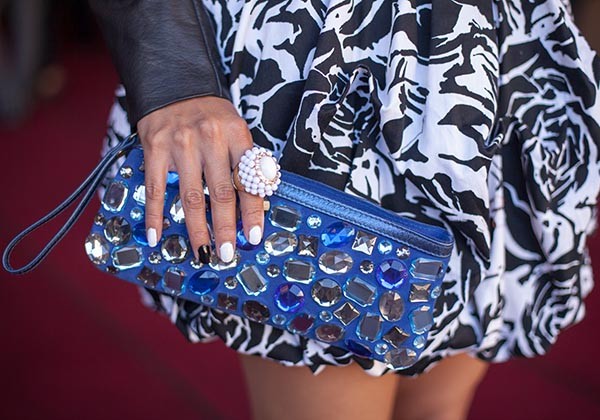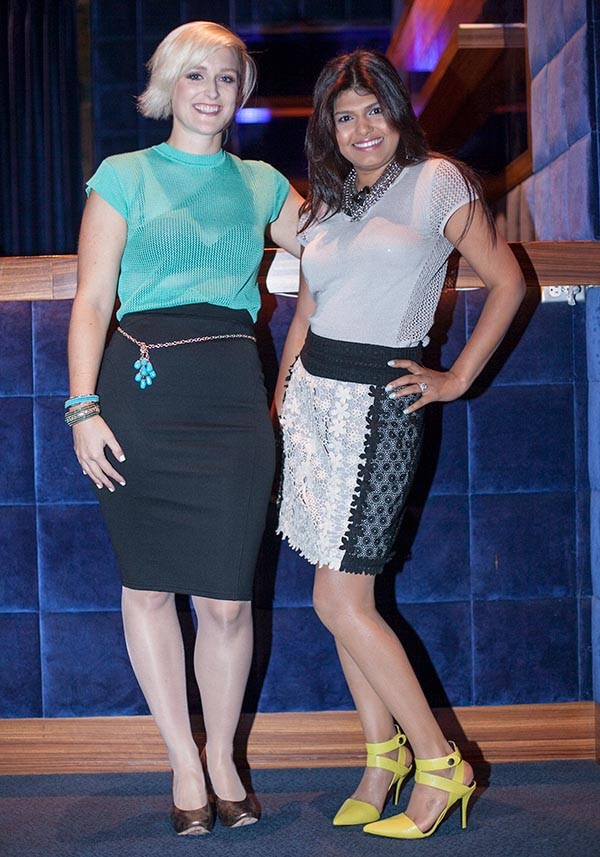 Macy's Fashion Incubator designers, Bethany Meuleners (left) and Sabah Mansoor (right), of Mansoor Scott.
What Bethany Wore:  Top by Mansoor Scott; Skirt by Bar III; Gilligan & O'Malley black bra; Belt and bracelets from H&M; Gold heels by Cindy, purchased at DSW; Haircut from Vince at The Barber Lounge; Shellac nails done at Simply Unique Nails (SUN) on 14th.
What Sabah Wore:  Top by Mansoor Scott; Skirt by LeifNotes for Anthropologie; Fallon by Dana Lorenz necklace, purchased from Barneys; Henri Daussi ring; Alexander Wang yellow pointy heels, purchased from Barneys; Hint of Mint Gel OPI nail color, done at Shiny Nails in Redwood City. 
Who are your fashion muses?
Bethany:  I like Ginnifer Goodwin and Chloe Sevigny. They both have a way of being feminine, but with an edgy twist. 
Sabah:  My iconic muse of all times is Diana Vreeland. Her work in Harpers Bazaar made me dream of being a designer. My style muse/love is Kate Moss, and my current style crush is on Michelle Obama.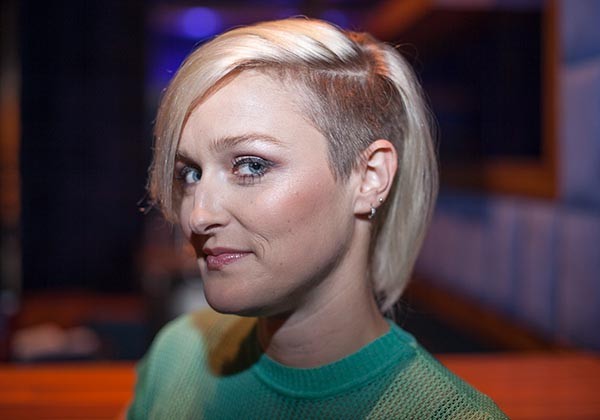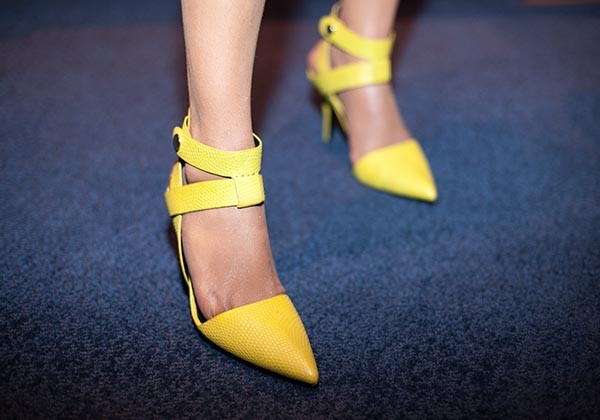 Lily Ko (lily7x7 @gmail.com) studied fashion design and merchandising at Central Saint Martins and the Academy of Art University. In addition to writing for 7x7, Lily is on the creative team at Pottery Barn, and works as a freelance stylist, writer,  and designer.