By
Oakland Restaurant Week (Jan. 19-29) is just around the corner and there's no better time to indulge in some of the best dishes The Town has to offer—including a few Big Eat Oakland 2017 winners. From the miso pork ramen at Itani Ramen to the duck tacos at Nido, Oakland Restaurant Week is the perfect way to try these exceptional dishes at a fraction of the price.
Miso pork ramen from Itani Ramen
A rainy weekday is the perfect time to step into Uptown's cozy new noodle shop, Itani Ramen. As part of ORW, customers can get any of the ramen bowls (including the miso pork ramen), three gyoza potstickers (veggie or pork), and a salad for just $20. Add a sake flight for just $10 more and don't forget to hit up the ice cream vending machine on your way out. // 1736 Telegraph Ave (Oakland), itaniramen.com
Mole Negro from Agave Uptown
Mole for lunch? Count us in. Take advantage of Agave's Restaurant Week deal and feast on mole negro de Oaxaca (your choice of chicken, carnitas, or portobello mushroom) with your choice of agua fresca for only $20. // 2135 Franklin St. (Oakland), agaveuptown.com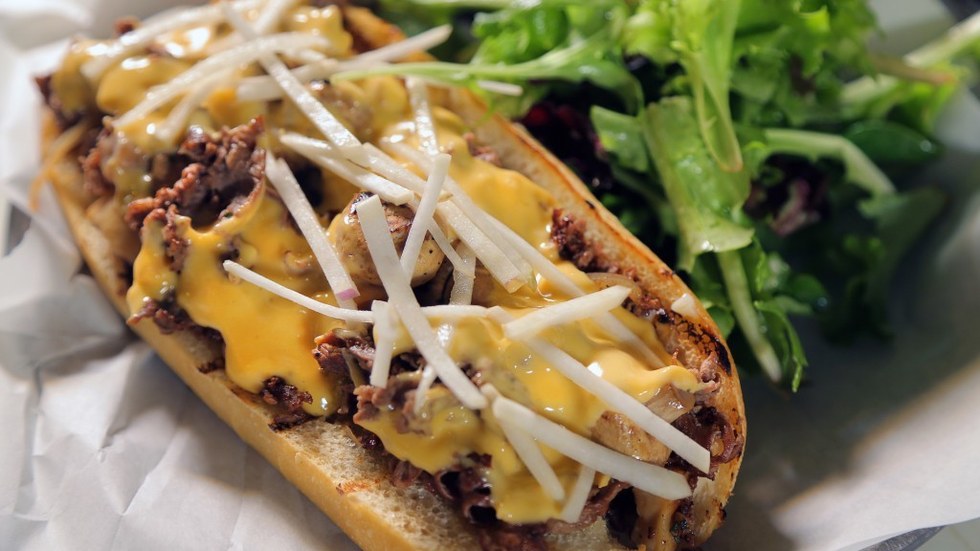 (via guyfieri.com)
Cheesesteak from Clove & Hoof
While Clove & Hoof might be known for its hip butcher shop vibes and gorgeous charcuterie, it's the cheesesteak that makes us weak in the knees. Order their ORW prix-fixe menu—consisting of a cheesesteak, fries, a chocolate cookie, and Rosemary Meyer lemonade—for just $20. A serious steal. // 4001 Broadway (Oakland), cloveandhoofoakland.com
Smoked Pork Nachos from The Half Orange
On a sunny afternoon you can catch us nursing a beer and nibbling on nachos at The Half Orange's gorgeous patio off Fruitvale Ave. For Restaurant Week, the Korean and Mexican-inspired spot is offering smoked pork nachos, pinquito bean chili, nutella parfait for dessert, and a refreshing drink for $20. // 3340 E 12th St. (Oakland), thehalforange.com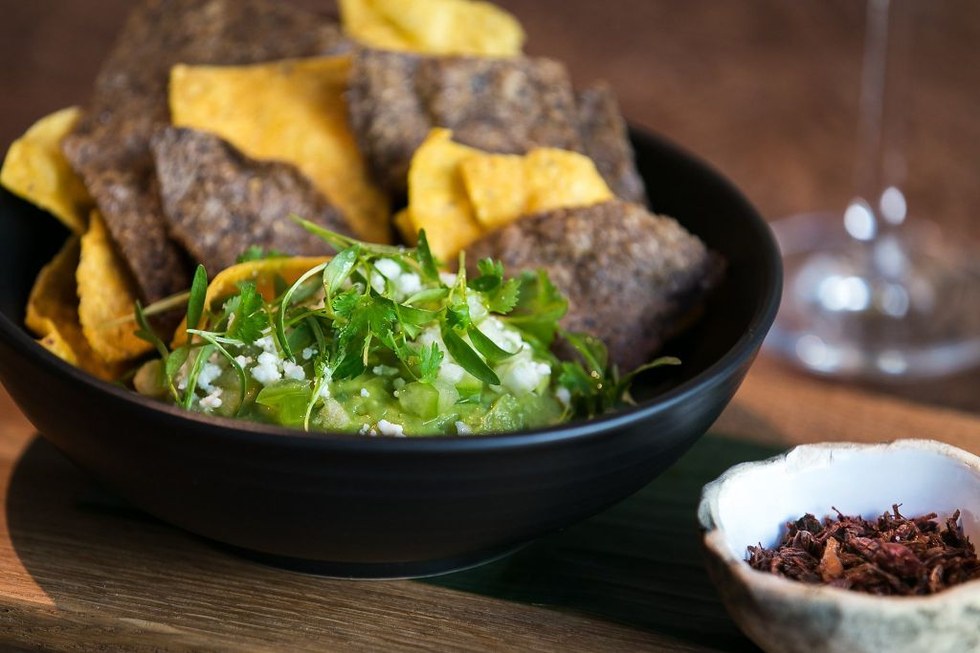 (Courtesy of Calavera)
Guacamole and Chapulines from Calavera

If you've been dying to try the chili-laden grasshoppers at Calavera, this is your chance. For ORW, the tasty Oaxacan restaurant is serving up a traditional appetizer, guacamole and chapulines, with your choice of entree (choose between chile en nogada, enchiladas de camaron, or pollo con mole poblano) and churrodonas (churros served with served with passionfruit and chocolate dipping sauces) or helado de mango (mango sorbet) for dessert. All this for only $30. // 2337 Broadway (Oakland), calaveraoakland.com
Duck Taquitos from Nido
The beloved duck taquitos aren't part of the prix-fixe menu at Nido, but you can still order them as a side while you devour the three-course meal ($30): winter squash empanadita or jicama salad to start, goat birria jalisciense or duck breast as an entree, and white cake for dessert. That's what we call a win-win situation. // 444 Oak St. (Oakland), nidooakland.com
Related Articles Around the Web
DON'T MISS A BAY AREA BEAT! SUBSCRIBE TO OUR NEWSLETTER.