Originally published on CaliforniaHomeDesign.com
Architect Cass Calder Smith, of CCS Architecture, is best known for his modernist creations. Interior designer Vaughn Woodson, of Woodson & Woodson Interior Design, is not linked to a particular style, but has work that is more traditional in nature. What happens when the two work on a South of Market condominium in San Francisco? An electric combination of aesthetics.
The homeowners relocated from a larger, more traditional home. Smith chose celebrate the existing style, but reorganize the spaces around a central core. The effect is a doughnut shape where most of the living and entertaining space is in the ring, while the hole, or core, contains office spaces, workout areas, bathrooms and closets. "We chose to put the rooms that don't require as much light in the center," says Smith. "The rooms where people gather, like the kitchen and dining room, are built around that."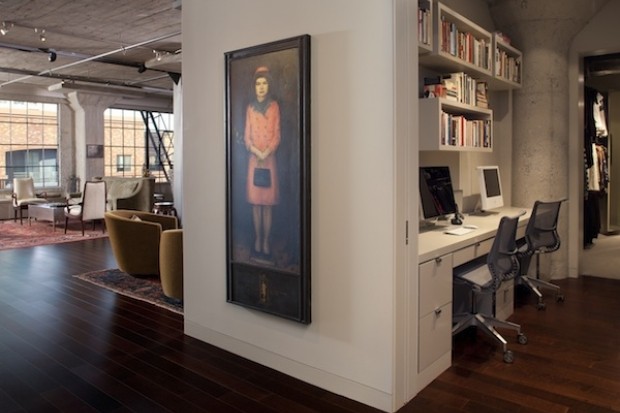 Click here for more on how two styles live in harmony in SoMA!