This is a woman's world.
Well, maybe not yet. But if the pussy-hat-wearers and #metoo whistleblowers and #timesup advocates and Hollywood starlets and badass female chefs have anything to say about it (and you know they do!), it will be soon. But did you know that the art world is already at the cutting edge?
---
According to a study by The National Center for Arts Research, women are already conquering the art world. Ladies have leading roles at 48 percent of American museums, and 54 percent of our small and midsize galleries are female-owned. In fact, some of the country's most prestigious art institutions are directed by women—including Lisa Phillips, of New Museum in New York; Anne Pasternak, of Brooklyn Museum, and Martha Tedeschi, of Harvard Art Museums—who pioneer innovative new programs and promote up-and-coming artists and burgeoning communities.
The Bay Area, unsurprisingly, is in step with this revolution, with fearless women of power at every major museum and dominating our gallery scene. Meet the local ladies who are changing the rules and shaping a supportive environment to bolster both local artists and our city's reputation as an international leader in art.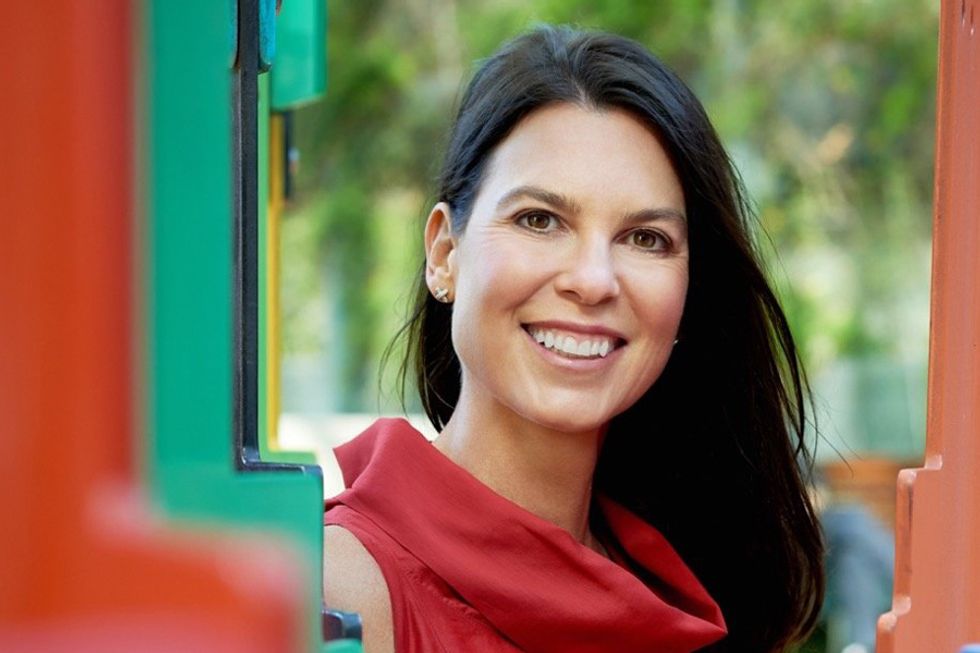 (Courtesy of Dorka Keehn)
Dorka Keehn, San Francisco Arts Commissioner and principal at Keehn on Art
The beginning. "I moved from the film industry to the art world after I discovered that I enjoyed working with my hands. I was introduced to artist Brian Goggin, who also had a strong interest in film, and we decided to collaborate on a public art project in North Beach. We created The Language of the Birds, which is the first solar-powered public artwork in the country that was also awarded Best Public Artwork by Americans for the Arts."
Works in progress. "My current big projects [include] Salesforce Tower—where artist Jim Campbell is creating an 11,000-LED-light and video installation for the top 150 feet of the building, which will be unveiled this March—and the new Golden State Warriors arena, for which we'll be announcing the public art program later this year. On the Arts Commission, we are focusing on the location for the city's first affordable housing for artists, which is a project I'm deeply committed to accomplishing."
The Bay Area can do better. "San Francisco provides more per capita funding for the arts than any other large municipality in the country. Last year the SF Arts Commission provided over $6 million in grants for the arts. We are also innovating and investing in new public/private partnerships like the Community Arts Stabilization Trust (CAST) that helps small and mid-size arts organizations secure long-term, affordable space. As cities across the country grow in population and become more expensive places to live, we need to ensure that San Francisco continues to lead the way with new models that ensure the arts remain a key reason that people visit and reside here."