An award-winning whiskey distilled at the base of Pikes Peak in Colorado Springs is gaining a loyal following in the Bay Area.
Fashion photographer turned distiller Michael Myers thought he would die a photographer. He spent his days shooting the likes of Angelina Jolie and Mary-Kate Olsen for magazines like Vanity Fair, Esquire, and GQ. But September 11th changed everything. Myers was walking down Greenwich and Duane with his four-year-old son on his shoulders when the first plane flew overhead. Haunted by the things he saw and unable to return to home, Myers and his young family moved to Colorado Springs temporarily...or so they thought.
---
Myers commuted cross-country for years, then had a revelation while reading an article about the creator of Hendricks Gin and Sailor Jerry on a flight back home to Colorado.
"They make whiskey in the woods where I'm from," thought Myers.
So he learned everything he could about making whiskey and drew upon childhood memories of long summer days on his family's farm in Georgia, riding horses, and watching old western movies.
"I knew I wanted to make a Western whiskey, the kind an old bartender hands over to a trail-weary cowboy," he said.
Every detail of 291 Colorado Whiskey and every part of the process is meticulously designed by Myers. He created the label to evoke thoughts of leather. Even the idea for a caged cork came from a Western where cowboys put their lives on the line transporting a wagon full of nitroglycerin.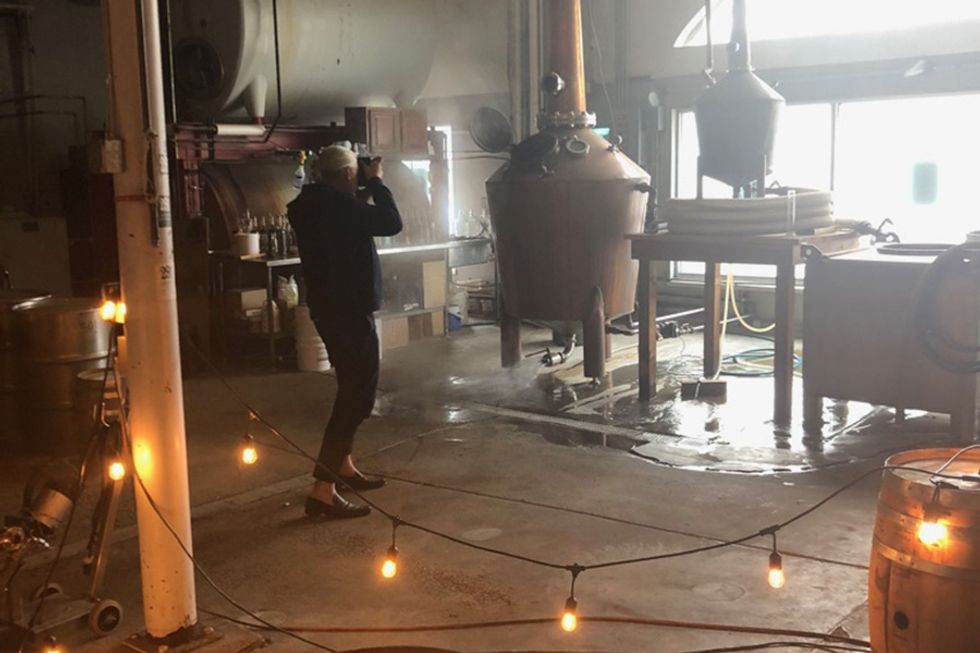 Courtesy of Distillery 291
291 Colorado Whiskey's tagline is "hardmade the Colorado way"—and this couldn't be more true. From grain to barrel to bottle, they painstakingly craft their whiskeys in the foothills of the Rocky Mountains to an unapologetically full-bodied experience, using almost entirely local ingredients. The Colorado whiskey ages in virgin, heavily charred American white oak barrels. During the final few weeks, Myers adds toasted aspen staves to the barrel to give the whiskey a uniquely Colorado touch.

On September 11, 2011, Myers distilled his first bottle of Colorado whiskey on a still made out of his copper photogravure plates, etched metal plates used in his last photography exhibit. Every 291 Colorado Whiskey ever poured has passed through that original still—a poetic journey from Myers past creating his future.
Fewer than seven years later, 291 Colorado Rye Whiskey went head to head with the big boys and was named the World's Best Rye by Whisky Magazine at the World Whiskies Awards, generally regarded as the Oscars of whiskey.
That same rye also won Double Gold at the 2018 San Francisco World Spirits Competition, as did 291 Colorado Whiskey Barrel Proof, while 291 Colorado Bourbon Whiskey won Double Gold in 2016 and has been named Liquid Gold by the Jim Murray Whisky Bible seven times since 2013.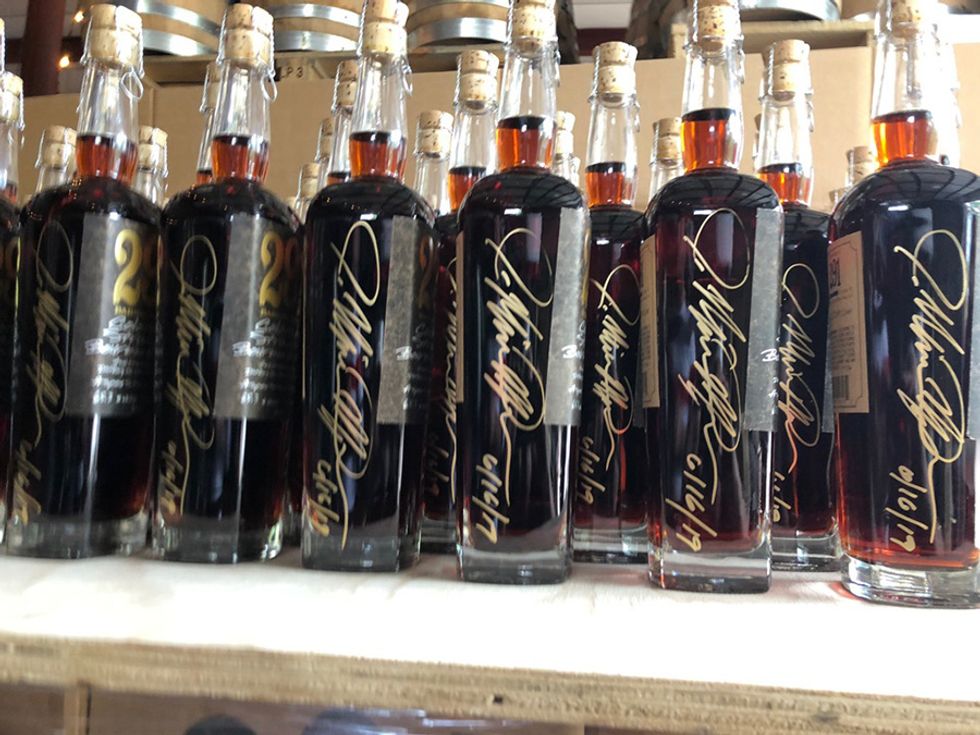 Courtesy of Distillery 291
"Things happen and they change you," Myers said reflecting on 9/11.

"The only thing you can do is look for some way to make something positive come of this. That's what I did."
Myers and his team began distributing in California fall of 2017. You can find the bars, restaurants and liquor stores that sell 291 Colorado Whiskey on distillery291.com.