Exploring the seemingly endless number of great parks in the Bay Area may seem like a summertime, but winter is actually the best time of the year to benefit from the peace and quiet most parks have to offer. Go forth, find solitude through adventure.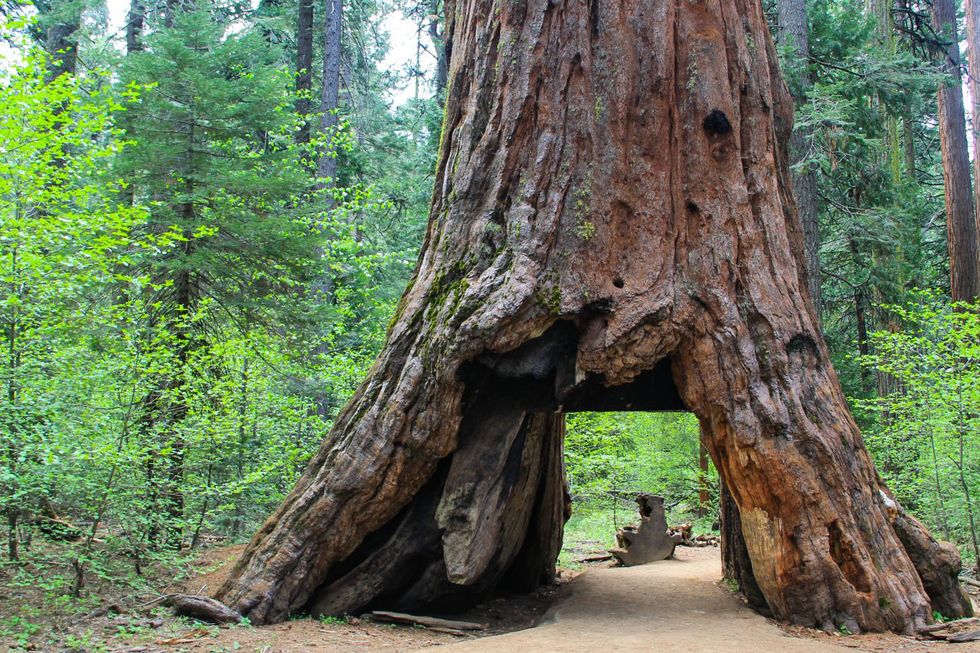 ---
Calaveras Big Trees State Park
It doesn't matter how many Instagram shots you've already seen of Big Trees State Park, nothing will prepare you for the sheer size of these gentle giants. The North Grove Trail is home to about 100 Giant Sequoias, some believed to be around 2,000 years old, while the classic photo-op involves walking through Pioneer Cabin Tree. This time of year, the possibility of snow could mean you have the big trees all to yourself. Take gloves and enjoy.
Calaveras Big Trees State Park is located three miles north of Arnold off Highway 4. Make a point to stop at the Visitor Center and buy a copy of the guide to the North Grove Trail before you start walking. At just 50 cents, it's an absolute bargain, loaded with information about the 1.7-mile loop. // parks.ca.gov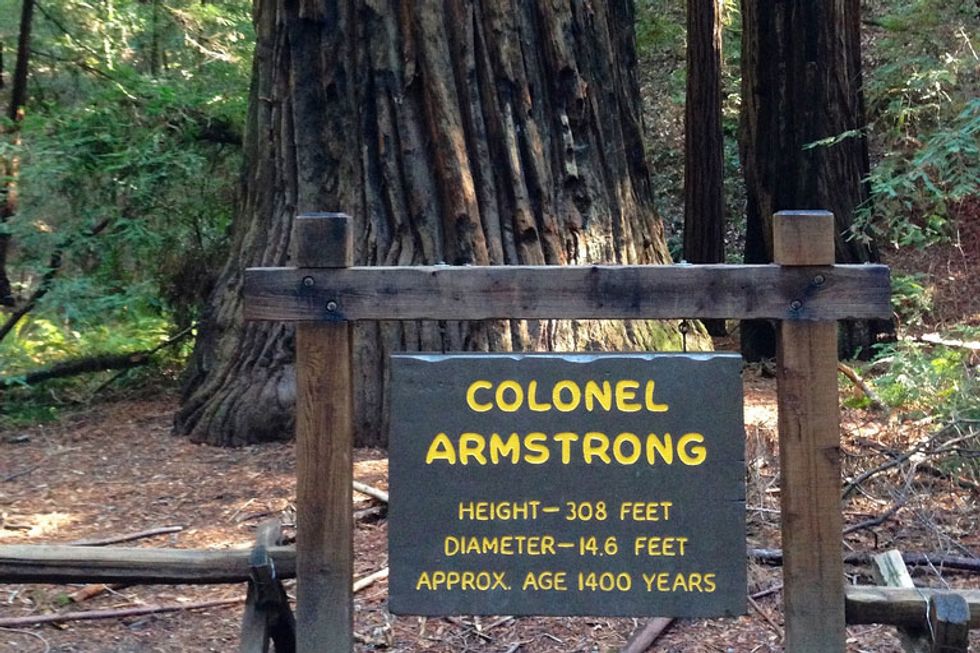 Armstrong Redwoods State Natural Reserve
If you're looking for big trees a little closer to home, head north on 101 to Guerneville to explore Armstrong Redwoods State Natural Reserve. The grand park totals around 805 acres and there are a number of walks and hikes for every experience level. The Colonel Armstrong Tree is the oldest in the grove, estimated to be over 1,400 years old. Named after the lumberman who fought to preserve the grove, it's just a half-mile walk from the entrance. // parks.ca.gov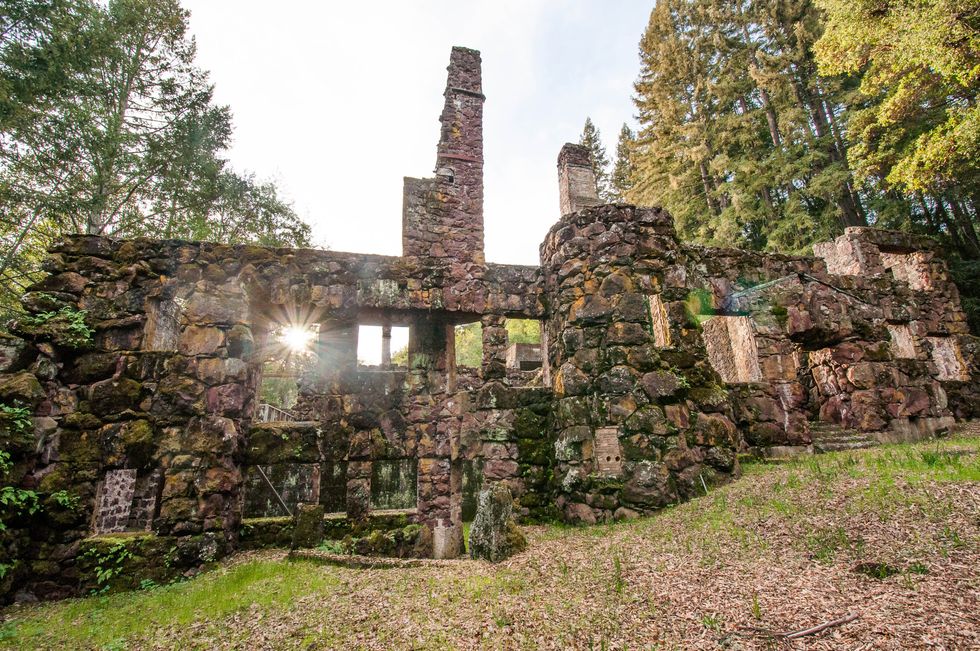 Jack London State Historic Park
It would take days to enjoy everything that Jack London State Historic Park has to offer. You can tour London's restored cottage, visit the House of Happy Walls Museum, or hike to the stunning ruins of the Wolf House. Rain or shine, free hikes leave every Sunday morning at 10am from the upper parking lot. Dogs are welcome on leash on the 1.2-mile Wolf House trail and on a one mile circuit within Beauty Ranch. // jacklondonpark.com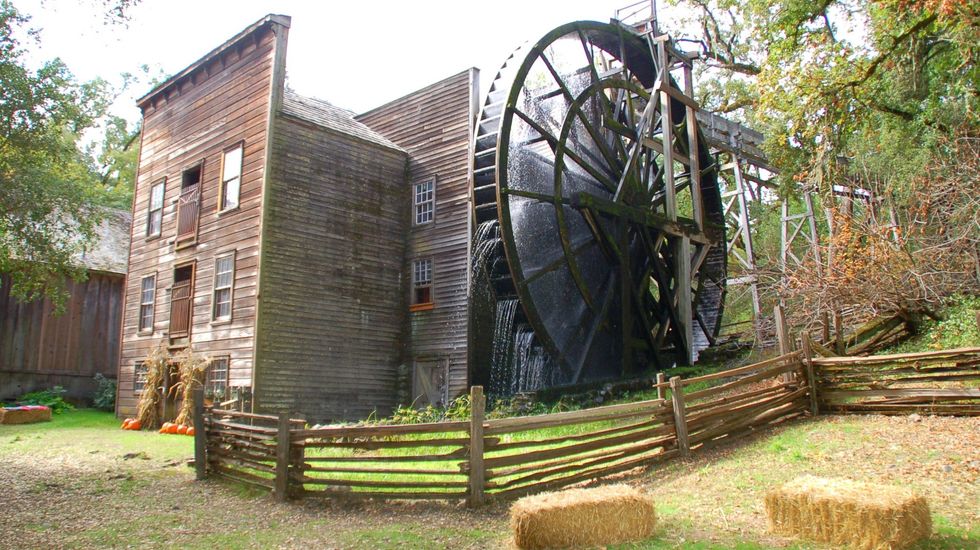 Bale Grist Mill Historic State Park
Did you know that the tallest waterwheel west of the Mississippi can be found in Napa County? Bale Grist Mill Historic State Park is just off Highway 29 and milling demonstrations and historic tours are offered on weekends. Everything in the mill, except the light bulb, is powered by the 36-foot waterwheel. Watch and learn as corn and wheat is transformed into cornmeal, pastry flour, rye, spelt, and polenta. // parks.ca.gov