San Francisco is known for its fine dining and its farm-to-table fare, but people tend to overlook a hidden culinary gem: The Westfield Centre Food Emporium. Yes, you heard that right: I am referring to mall food. It's a variety of quality, inexpensive food all in one central location. And if you ignore the droves of tourists and mallrats, eating in the illustrious Westfield Food Emporium can be a dining experience that recalls the days of sipping an Orange Julius and munching on a Hot Dog on a Stick...except fancier.
---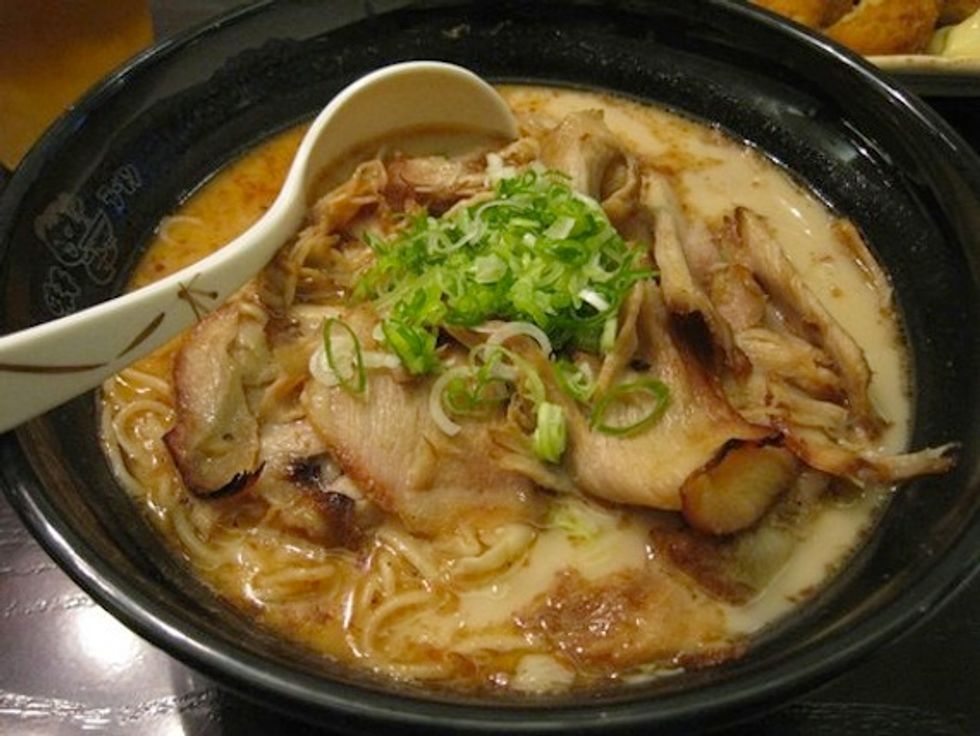 Ajisen's premium pork ramen, photo via Yelp user Luis C.

Westfield does have a Panda Express on the premises, but before you dive into that Orange Chicken, consider some other Asian options. For one, check out Ajisen Ramen. There's no need to travel all the way to Japantown for a decent bowl of ramen. Their menu has a wide array of the Japanese comfort food to slurp up. It's like the Starbucks of ramen joints. For something a little more spicy, head on over to Coriander Gourmet Thai. They have all the mainstays in Thai cuisine including pad thai, pineapple fried rice, and noodle soups. The serving sizes are substantial and all the dishes are consistently delicious – but people tend to flock to the curries.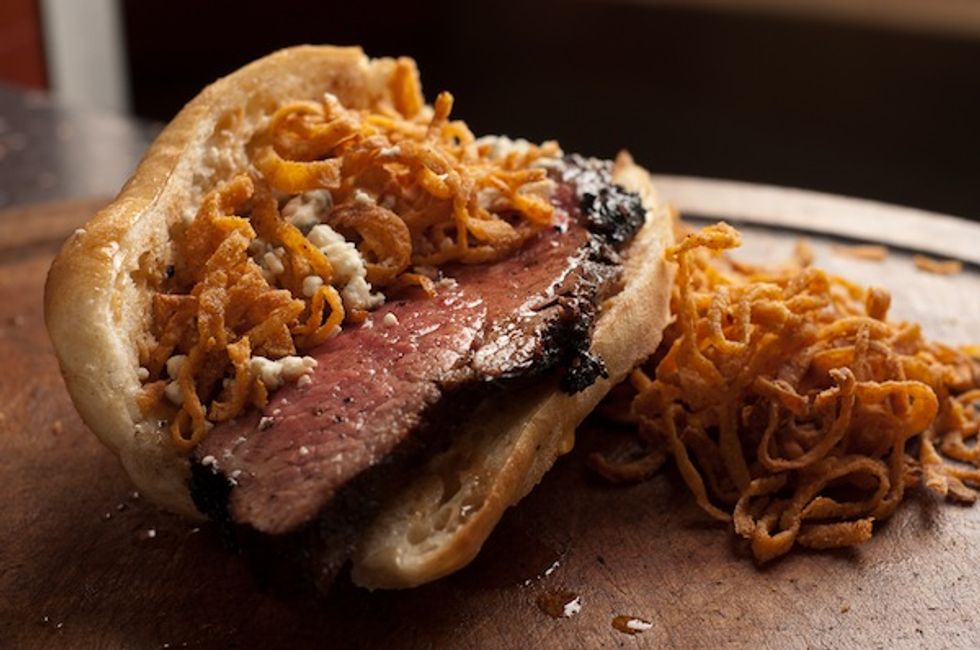 Photo courtesy of buckhorngrill.com

This one's for the carnivores. If you want to sink your teeth into a hunk of meat, mosey on over to Buckhorn Grill for all the certified Angus beef you want. They serve salads that can satisfy, but if you really want to feel like a cowboy, order one of their sliced tri-tip sandwiches.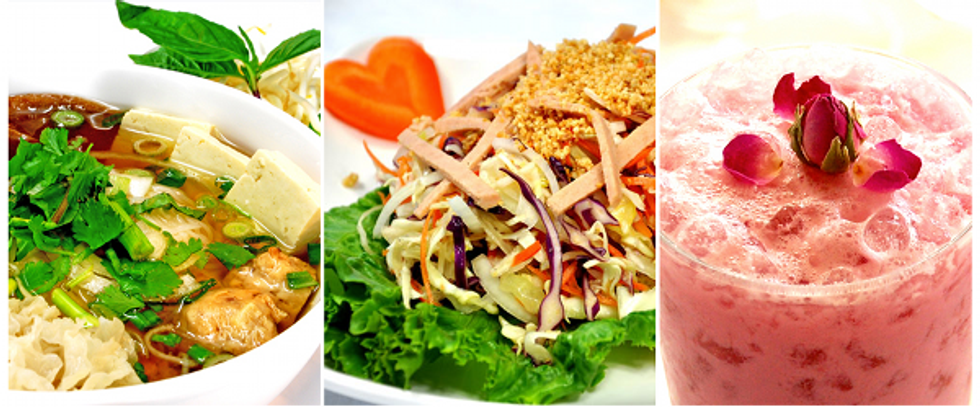 Photo courtesy of lovinghut.us

The Loving Hut is a haven for vegans, vegetarians, or anyone who doesn't feel like gnawing on meat. Fresh spring rolls are good for a small meal and they have some salads and sandwiches for the meatless masses. But it's their two-item combo from an ever-changing menu of dishes like pumpkin curry and lemongrass tofu that gets the line stacked.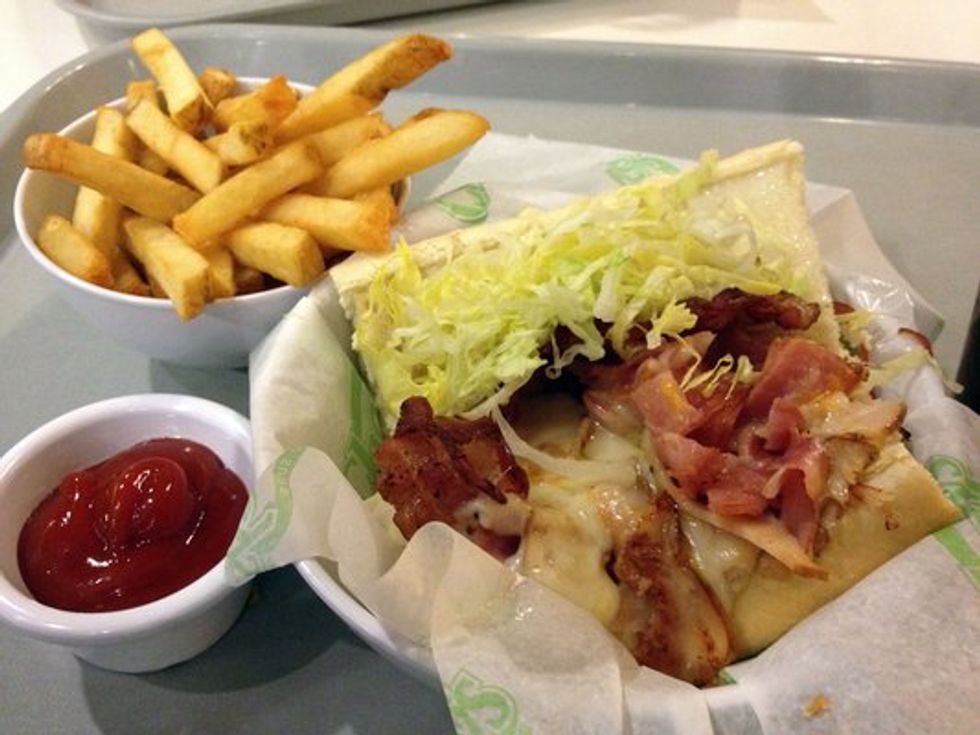 Photo via Yelp user Kevin Y.

Forget Subway. If a sub sandwich is what you want, Charley's is far superior than those five dollar foot-longs. They have all sorts of grilled sandwiches, deli sandwiches, and best of all: CHEESE FRIES.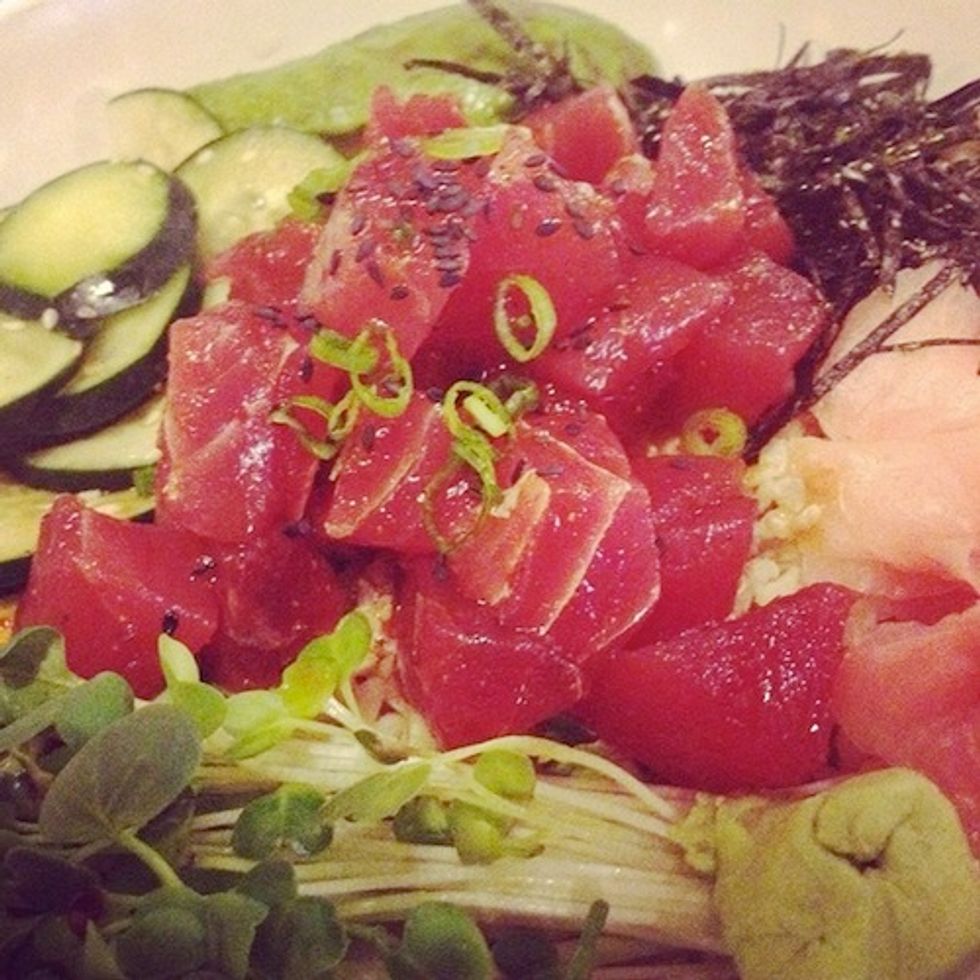 Photo courtesy of foodspotting.com

If eating sushi rolls with chopsticks is too laborious for you, then Kichi Grill will make it a little bit easier with their deconstructed sushi bowls (their tuna poke is a good one to start with). If raw isn't what you're going for, opt for their teriyaki bowls.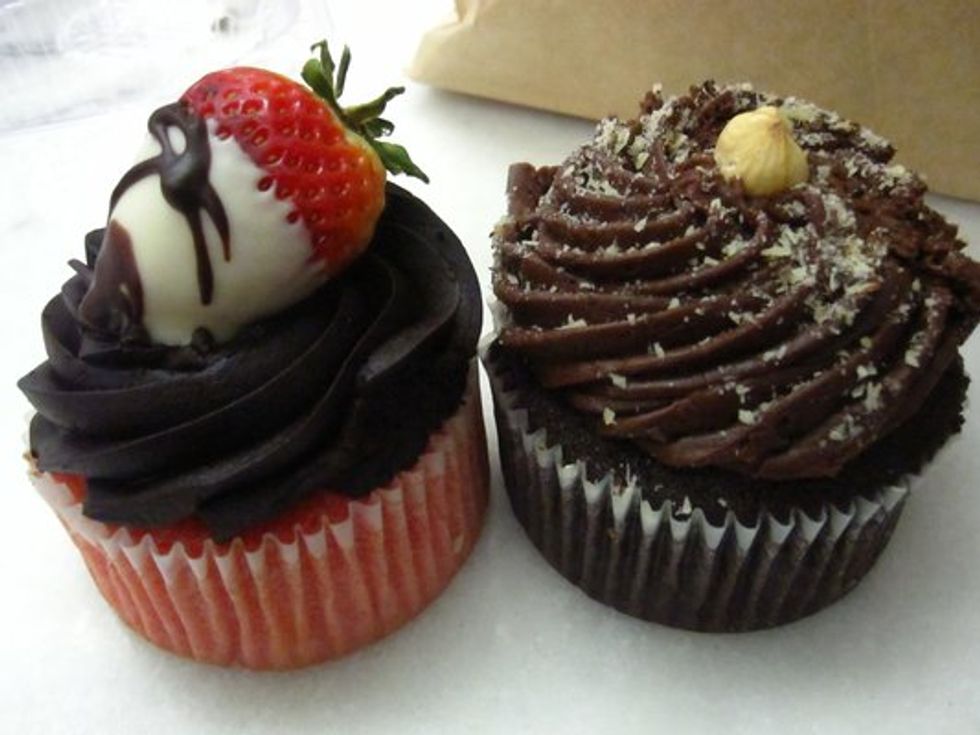 Photo via Yelp user Marti L.

Cupcakes, cream puffs and crepes...oh my. There is no shortage of sweets in the Westfield Centre. The Cako Bakery kiosk has a cupcake flavor for everyone, including the popular sweet/savory mashup of maple bacon. If you aren't in a cupcake kind of mood, then perhaps you can get a few macarons they recently added to their menu. Or maybe head on over to Beard Papa to grab a few of their signature cream puffs. And if you're lucky, they might have one of their specialty flavors available like dulce de leche or green tea. Then there's Melt Gelato & Crepe Cafe, a magical place where numerous flavors of gelato roam free and different dessert crepes are slathered with Nutella.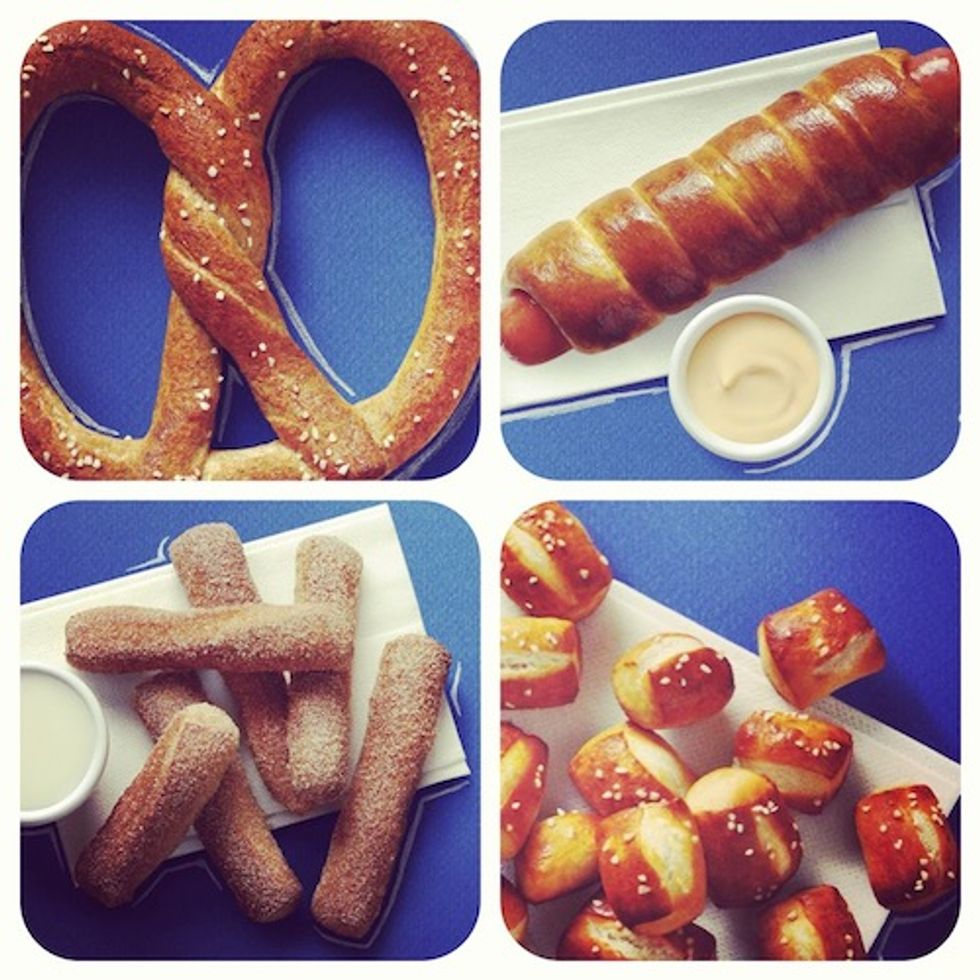 Photo courtesy of Aunt Anne's Facebook page

Let's face it. There are some mall staples that we never want to forget. Luckily, the Westfield Centre still maintains mall-going nostalgia with Mrs. Fields cookies and Aunt Anne's Pretzels. Because a trip to the mall wouldn't be a trip to the mall without a traditional chocolate chip cookie and a buttery soft pretzel. Now, let's work on getting that Orange Julius in there.