What are you wearing? 
---
Jeepers Peepers UK shades, Topman shirt and pants, Kill City jacket, T.U.K. shoes.
Name: Ricky Reed (aka Wallpaper) 
Age: 31
Hood: Sunset
Job: Musician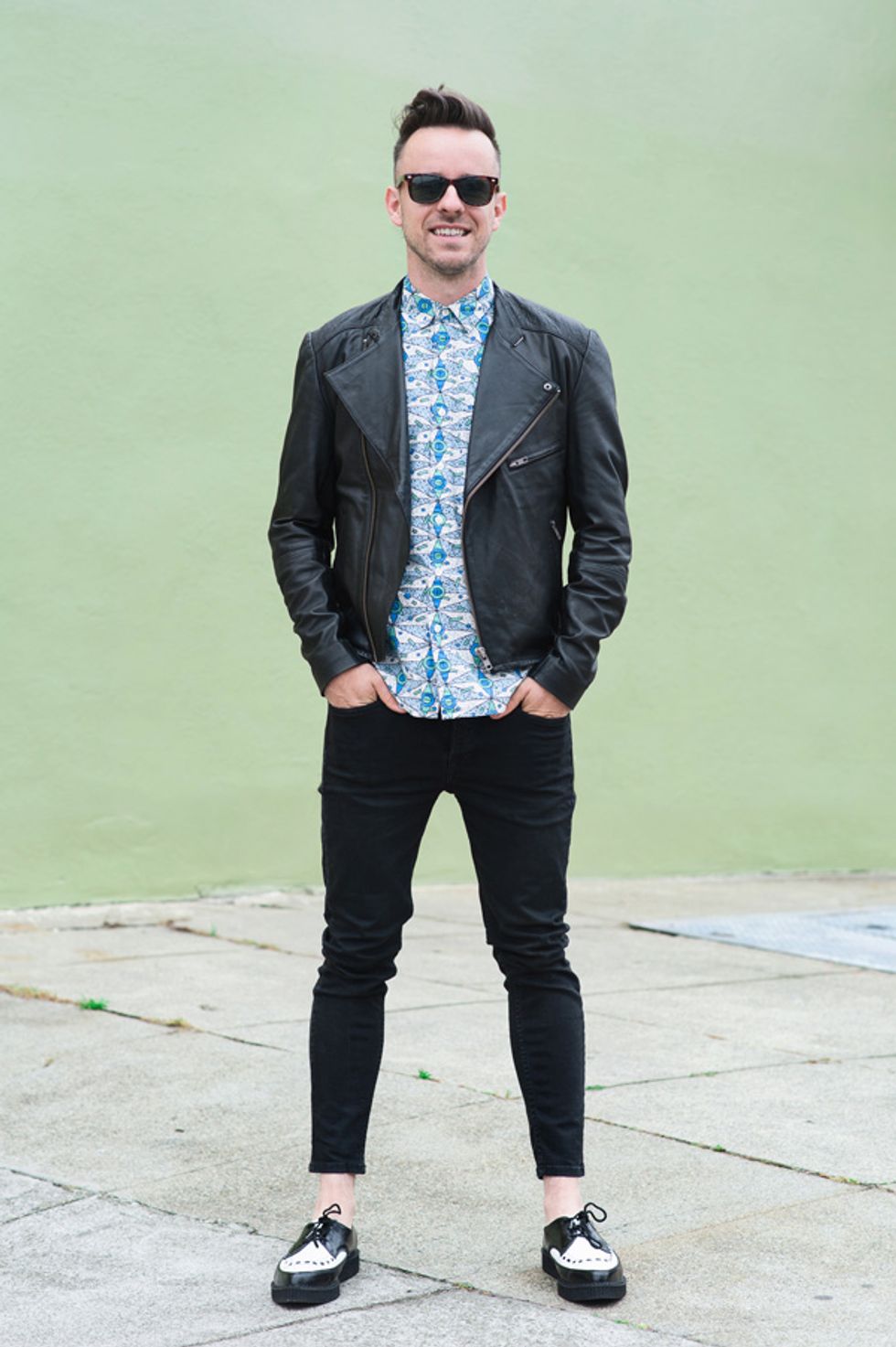 How would you describe your style?
Even louder than my music.
How would you describe San Francisco style...or is there even such a thing?
Forward thinking with an emphasis on comfort.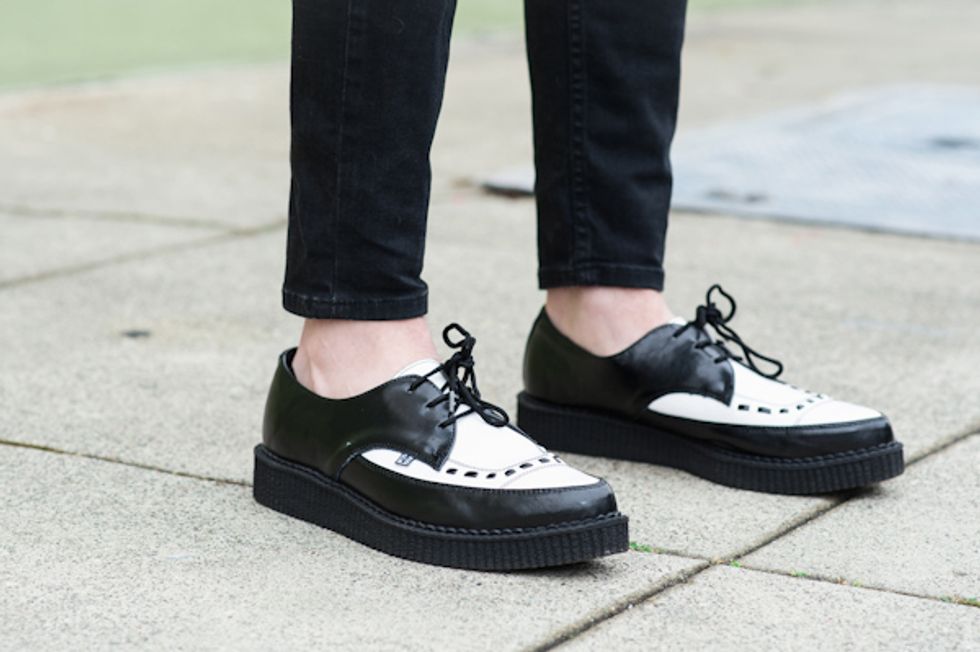 If you had to live anywhere else, where would it be? 
Vancouver, Portland, Ojai, Savannah, anywhere with serious landscapes and serious-er food. But SF does have that perfect ebb and flow rhythm of slow living meets high productivity. Four Barrel.
What are your top 5 San Francisco spots?
Different Fur Studios, Rosamunde/Toronado, Trouble Coffee, El Farolito, Rhea's Deli (hey George!), and Brown Sugar Kitchen (hey Oakland!).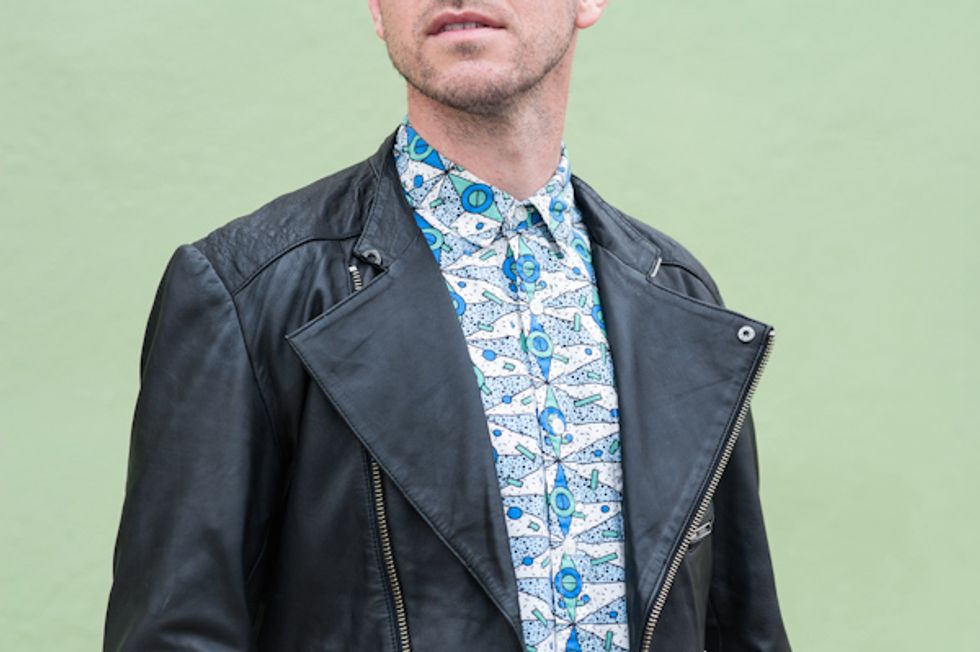 What 3 things (from people to places to things) are you most obsessed with right now?
Linea Caffe's rice salad, The Returned (Les Revenants) TV show, Trouble's toast.
What's up next for you? Anything exciting?
I'm real excited to get some coconut water and nurse this hangover into submission. Also, Lollapalooza."