If happiness is a perfectly ripened avocado, then San Francisco is about to get a whole lot of happiness this weekend.
Coming to SPARK Social SF on Sunday, March 19th, the Bay Area's first ever Avocado Con will feature 15 of the best local street food vendors peddling everything from savory avocado green curry, to ceviche-stuffed avocados, to avocado milk tea with boba, to avocado cupcakes, and everything in between. Avocado-lovers will be hard-pressed to choose just one of the many delicious treats on offer.
---
And best of all, guac does not cost extra!
// Sunday, March 19, SPARK at 601 Mission Bay Boulevard North, (Mission Bay), Get tickets here. $5 admission price includes a raffle ticket for a box of fresh fruits and veggies from Imperfect Produce.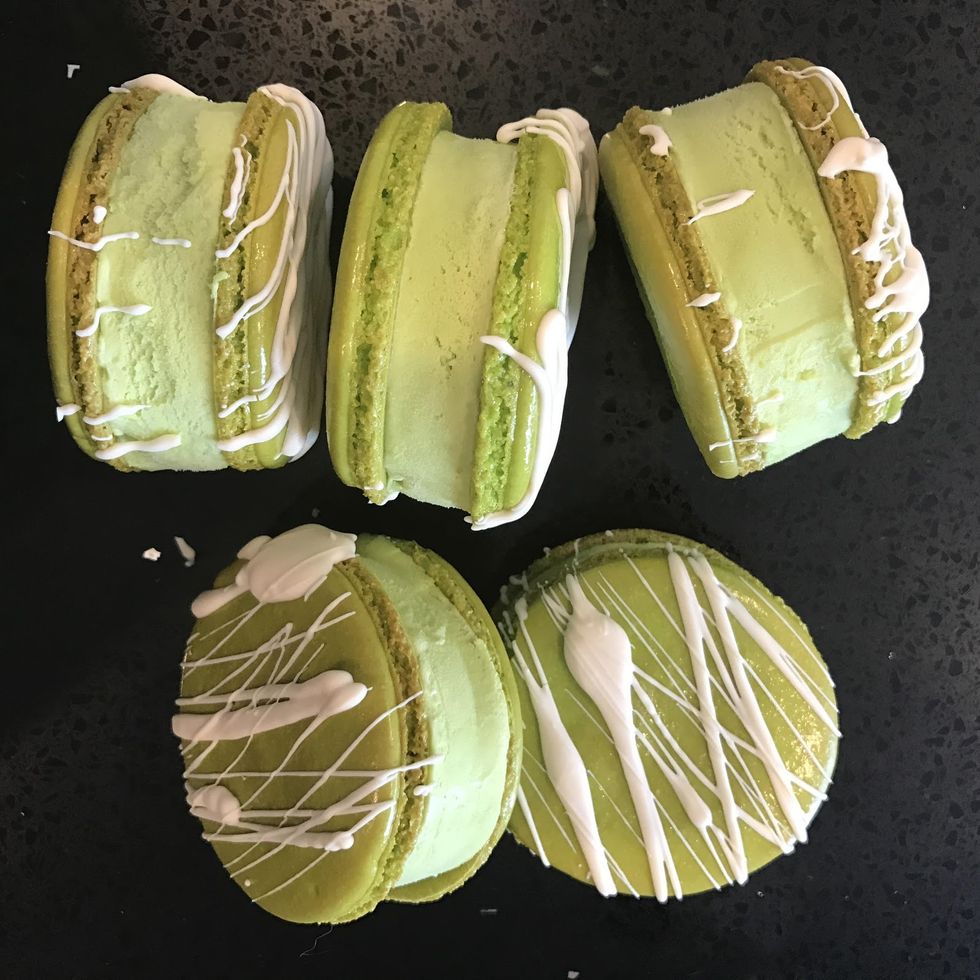 Marley's Treats' Avocado Ice Cream Macaron Sandwiches.