---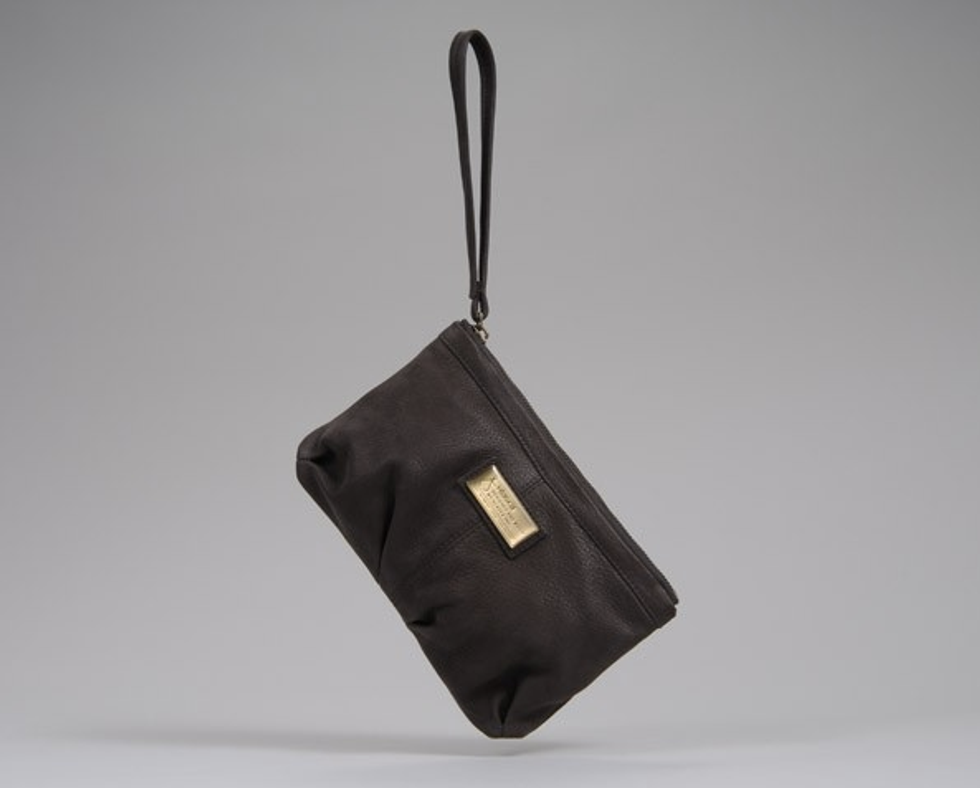 Hlaska, and 7x7 are giving away a Hlaska Artifact Wristlet ($195) to one very lucky reader. This locally-designed clutch packs some major style points with a bright, ikat-printed silk lining, two outer pockets, and classic charcoal leather.
Hlaska started in 2005, with a science and nature driven team, designing locally (in Burlingame) and manufacturing solely in the USA. After killing it in the men's accessories scene, Hlaska launched their premier women's line last April, with a small collection of signature leather goods and outwear.
Their women's handbags are simple, sturdy and packed with great details like vegetable-dyed Italian leather, hand cast hardware, and lavish silk lining. We're particularly keen on the Minimal Shopping Tote and, of course, the Artifact Wristlet. 
We love the wristlet because it holds all of the necessities -- lipstick, phone, credit card, etc. -- in a stylish, go-to pouch. We recommend throwing it in a larger handbag by the day, then using it as a stand-alone clutch for lunching, running errands, and evenings out on the town.  
Want to add it to the Artifact Wristlet to your collection? Simply leave a comment with your name, e-mail address (in both the E-mail and Comment text fields), and answer to the question, "What's in your Hlaska?" by noon this Friday. The winner will receive an email Friday afternoon. 
*Turns out the folks at Hlaska are suckers for charm and romance. Congratulations to our winner, Joshua T., who answered, "All my girlfriend's hopes and dreams." Swoon. Your gal is one lucky lady! 
Lily Ko (lily.7x7 @ gmail.com) studied fashion design and merchandising at Central Saint Martins and the Academy of Art University. In addition to writing for 7x7, Lily is an editor at SF Station, works as a freelance stylist and covers food, fashion and fun on her blog, Curated SF.