Anyone who says San Francisco has no style is dead to us. From bespoke leather goods to silky lingerie, the city is brimming with lustworthy shops and talented designers. Here are our favorites from this past year. 
---
Shoes for City Girls: Freda Salvador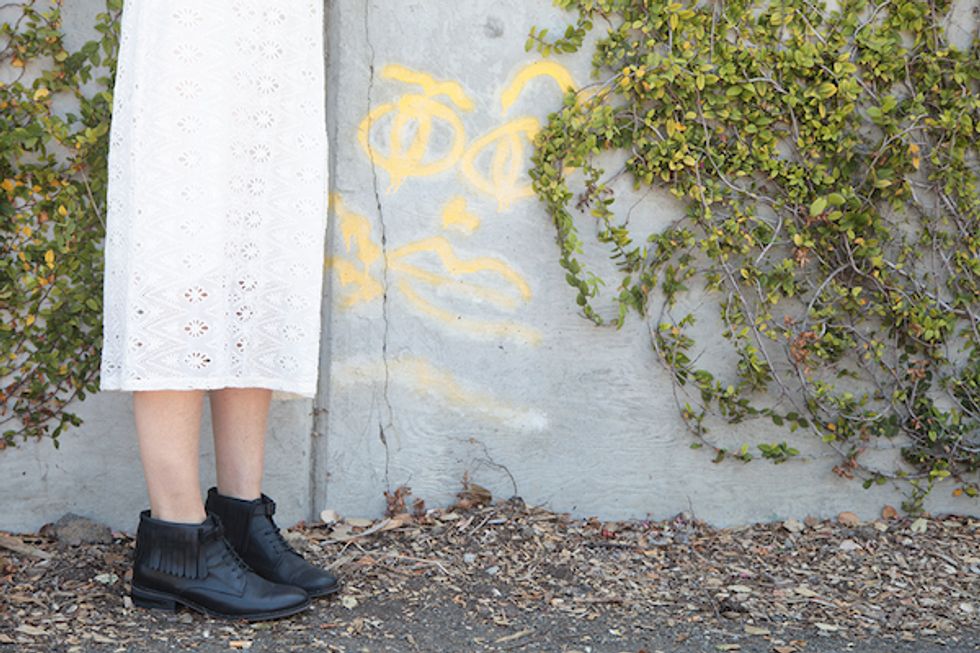 (Photo courtesy of Freda Salvador)
Designed in Sausalito by founders Megan Papay and Cristina Palomo-Nelson, and handmade by a small family of artisans in Spain, Freda Salvador's utilitarian booties, flats, and sandals are essential for the modern city woman. Cool, cutting-edge, and blessedly comfortable, find them at Freda's chic new shoebox of a shop on Fillmore Street. — Chloe Harris Hennen  //  2416 Fillmore St. (Lower Pac Heights), fredasalvador.com

Household Name: Ken Fulk for Pottery Barn
When The Battery opened in late 2013, we called it interior designer Ken Fulk's moment. But the magic maker's meteoric rise toward Ultimate It Guy status shows no sign of slowing down. This August, Fulk will become the first designer to launch a signature collection for Pottery Barn, with a line of 60 pieces including a tufted leather sectional sofa, a vintage-inspired bar cart, and accessories. The man known locally for throwing the most fabulous parties is now to become an American household name. — C.H.H.  //  potterybarn.com, kenfulk.com

Homegrown Boutique: The Podolls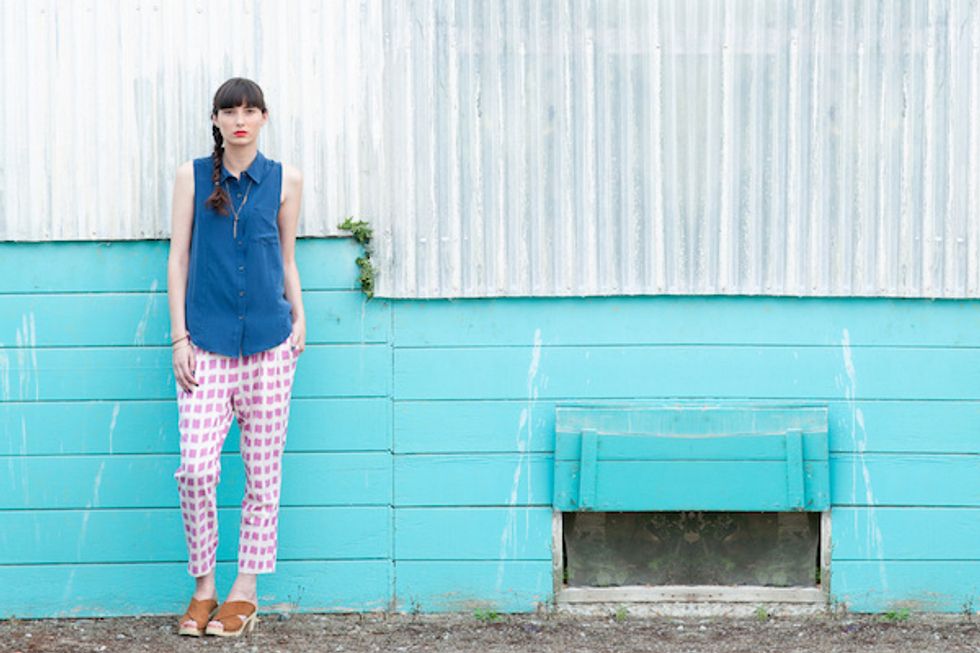 (Photo courtesy of The Podolls)
There is much heart to be found in every treasure at The Podolls' two new shops in Burlingame and Noe Valley. Husband-wife team Josh and Lauren Podoll handcraft effortlessly stylish and sustainable womenswear from handwoven fabrics sourced around the globe. The shops also offer a precisely curated mix of goods ripe for the plucking by SF cool girls—think jewelry from Oakland's own Marissa Haskell and Ariel Klute; sunglasses from SF's Westward Leaning; and an assortment of gorgeous apothecary items, magazines, and books. — C.H.H.  //  Multiple locations, shopthepodolls.com
Designer Import: Maison Margiela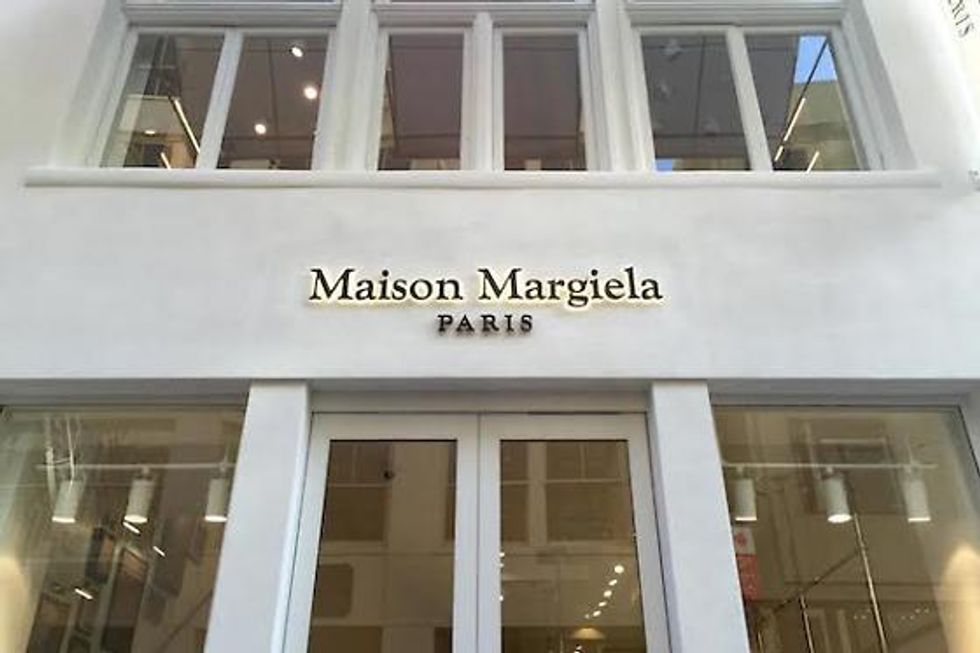 (Photo by Brock Keeling)
The recent opening of countless high fashion storefronts has at last put San Francisco on the global fashion map (and has us going gaga for all the pretty things we can't afford). But it is the entrée of Maison Margiela that, so far, excites us most. Helmed by Monsieur Controverse John Galliano himself, the brand—forever known for threads so odd they were oft relegated to the too-cool crowd who could pull them off as art—is relishing a renaissance in the hands of one of fashion's great exaggerators, who has infused the brand with fresh color and extraordinary patterns.— C.H.H. // 134 Maiden Ln. (Union Square), maisonmargiela.com
Natural Haircare: Ayla Beauty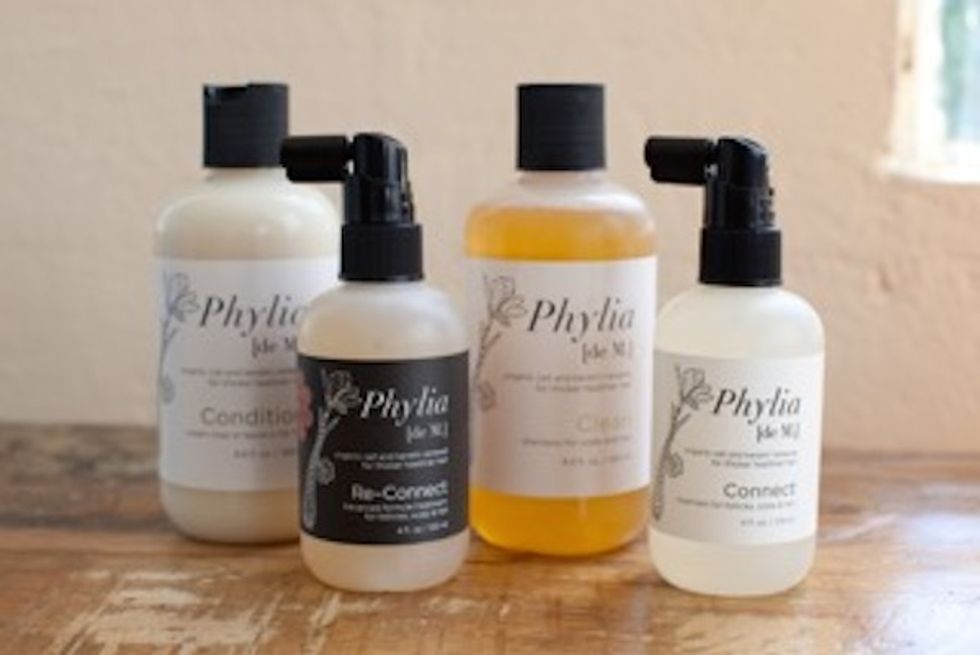 (Photo courtesy of Ayla Beauty)
Long before Credo opened on Fillmore Street, Ayla Beauty, headquartered in Japantown, has been curating lovely non-toxic skincare products from around the world. This summer, Ayla added haircare to its offering. With brands including Boucleme, Phylia de M, TEK, Josh Rosebrook, Evolvh, Rare El'ements, Purely Perfect and One Love Organics, it may be the largest Bay Area selection of nourishing, non-toxic products for your tresses. On Thursday evenings, book an appointment for styling sessions with Bradley Crane, formerly of Cowboys & Angels. — C.H.H.  //  1825 Bush St. (Japantown), aylabeauty.com

Bespoke Menswear: Alton Lane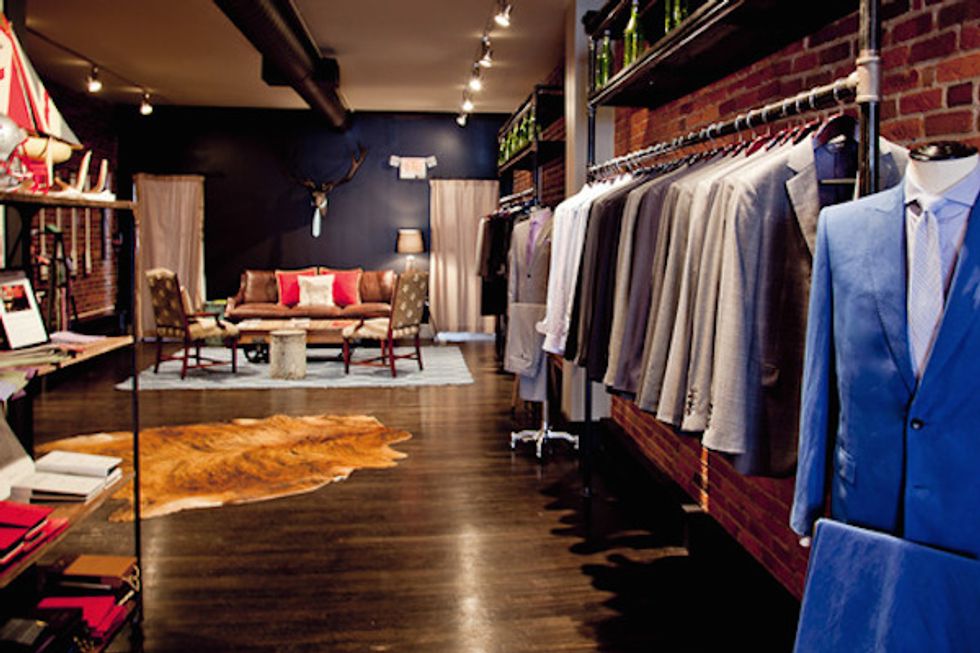 (Photo courtesy of Alton Lane)
For all you gentlemen out there looking for a surefire way to suit up in style without breaking a sweat, Alton Lane is a must-add for your little black book. Recently opened in Jackson Square, the brand's seventh U.S. showroom, kitted out with comfy masculine furnishings, is now taking appointments. Book yours, grab a Scotch at the bar, and get ready for a transformative shopping experience. The staff at this atelier will combine a 3-D scan of your body with hand-taken measurements for bespoke everything—shirts, pants, suits, a tux—to fit your body perfectly. No more guesswork. — C.H.H.  //  499 Jackson St. (Jackson Square), altonlane.com

Reason to Revisit: ARKITEKTURA in SITU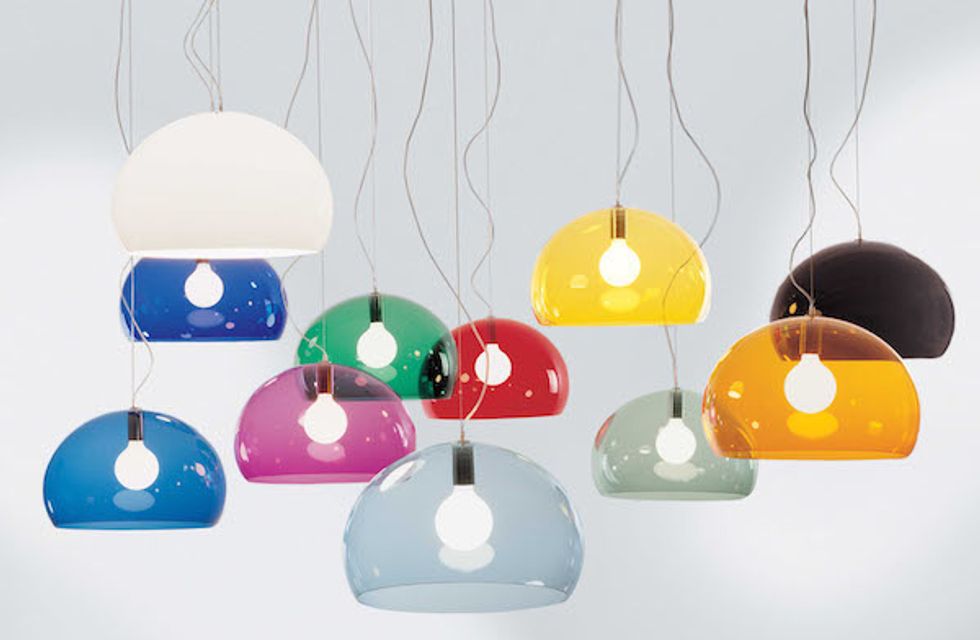 (Photo courtesy of Kartell / Arkitektura)
To celebrate its 30 years as a go-to for European modern home design in the states, Arkitektura, open in SF since 1998, has announced the opening, coming this September, of a 1,700-square-foot Kartell showroom inside its Ninth Street space. Go for those iconic Louis Ghost chairs and FLY suspension lamps (pictured above); stay for the brand's well-loved series of expert talks and exhibits. — C.H.H.  //  560 Ninth Street (SoMa), arksf.com
Treasure Chest: Metier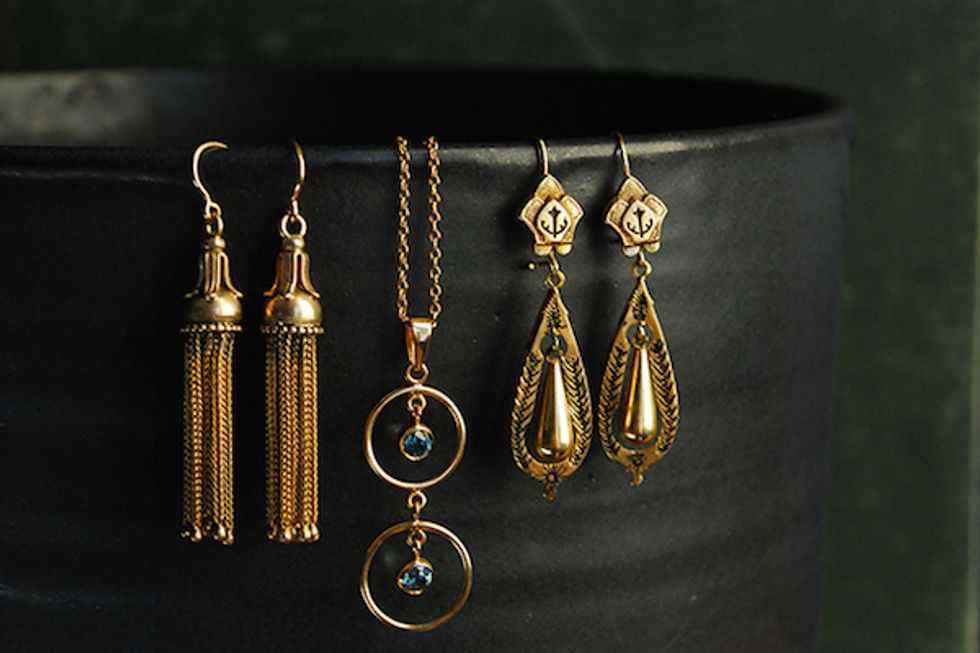 (Photo courtesy of Metier)
Beloved by SF It girls for over 20 years, Metier closed the doors to its Union Square womenswear and accessories shop back in 2012. Then, about a year ago, the brand resurfaced, selling its stunning selection of vintage jewelry online and at the occasional pop-up. Now, fashion mavens are having a hallelujah moment over the brick-and-mortar return of Metier, which has opened its jewel box in Hayes Valley. Ladies, pop in for new or antique baubles just because you're fabulous. Gents, birthday, anniversary, and engagement gifts abound. — C.H.H.  //  546 Laguna St. (Hayes Valley), metiersf.com
Thoughtful Tabletop: St. Frank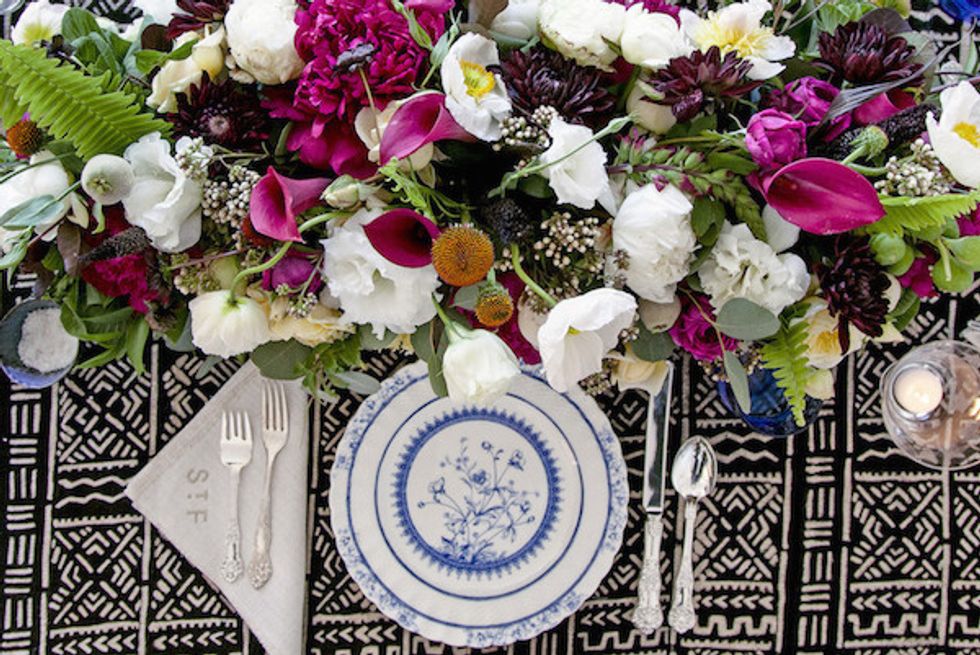 (Photo courtesy of St. Frank)
Founded in SF by Stanford MBA grad Christina Bryant, St. Frank aims to empower low- and middle-income artisans around the world by sourcing handmade textiles that preserve traditional methods of craft. The result is a collection of home décor—pillows, rugs, blankets, and curiosities from Mexico to Camaroon—with a well-traveled vibe. This summer, St. Frank expanded its offering to include table linens; we love the West African mud cloth tablecloth dyed with natural pigment from the Niger River. — C.H.H.  //  St. Frank, stfrank.com

Napa Valley Shop: Redolent Mercantile
A selection of carefully curated luxury goods decorates the shelves at this Napa Valley boutique where you are guaranteed to always discover something new. Go for clothing, art, coffee table books, home design goods, and curios...take away the unexecpted. — Marina Smith  //  3111 St. Helena Hwy. N., St. Helena, cairdeanestate.com/Redolent-Mercantile

Bespoke Goods: Joshu + Vela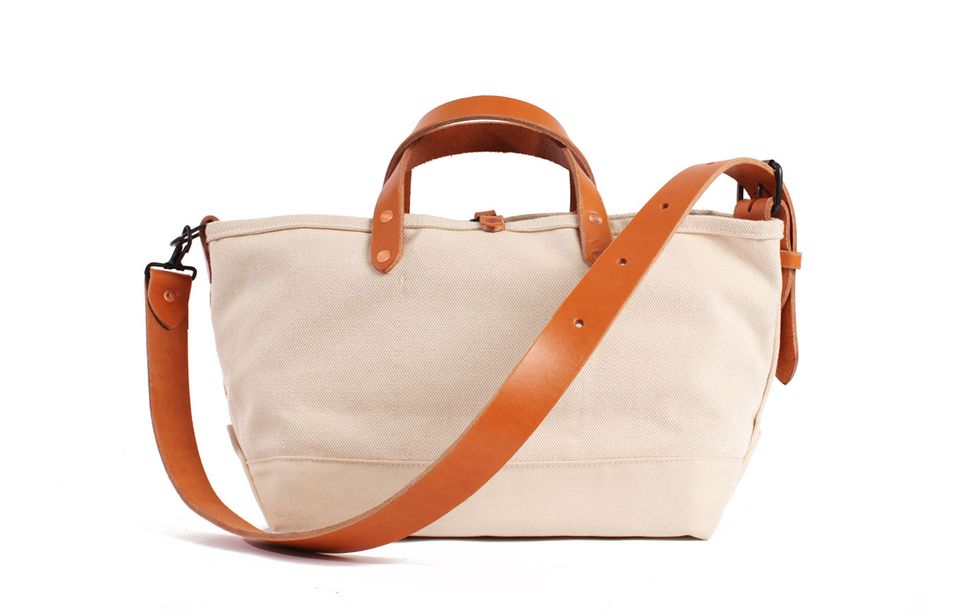 (Photo courtesy of Joshu + Vela)
Like an open kitchen for gorgeous things, the new Mission digs of leather goods purveyor Joshu + Vela doubles as an atelier where shoppers can get a rare up-close view of the manufacturing process. Here, you can purchase the perfect bag or wallet, all made from natural materials entirely in-house. —M.S.  //  3042 16th St. (Mission), joshuvela.com

Body Art: Christian Louboutin Tattoo Shoes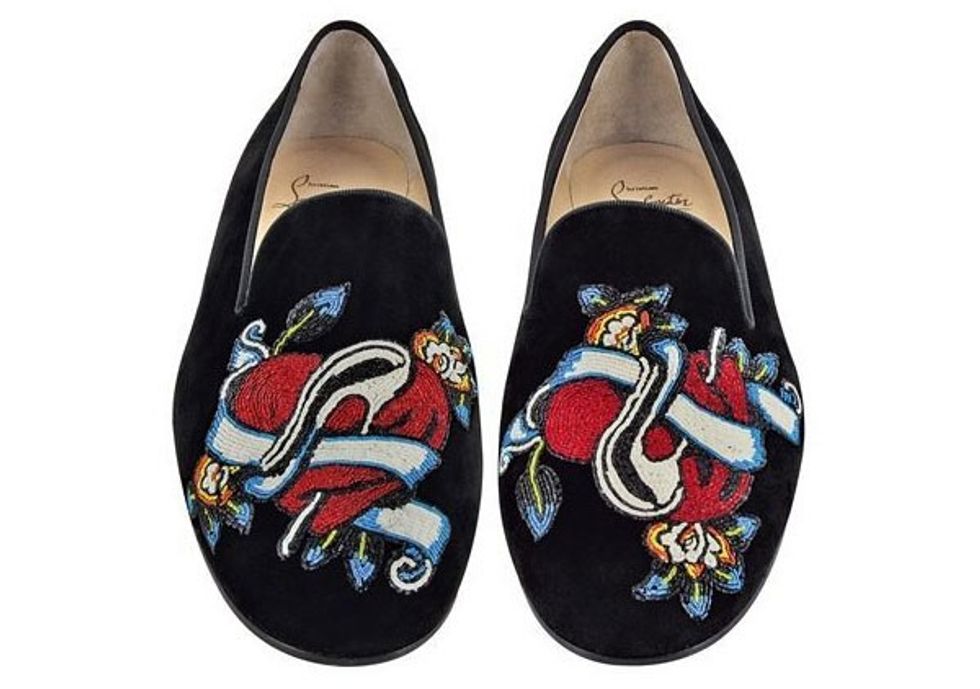 (Photo courtesy of Christian Louboutin)
Well-heeled tattoo buffs will be glad to know that, thanks to footwear mogul Christian Louboutin, their precious ink can step up into the prestigious world of red soles. The new Tattoo Parlor, ensconced in the Maiden Lane boutique, offers bespoke tattoo-inspired embroideries on new pairs of Loubis. The service, which takes three months to complete, emerged from the shoe designer's admiration for permanent body art and the daring required to wear it. Prices start at $1,066. — Leilani Marie Labong  //  29 Maiden Lane (Union Square), christianlouboutin.com

Use of Recycled Materials: Prisma Guitars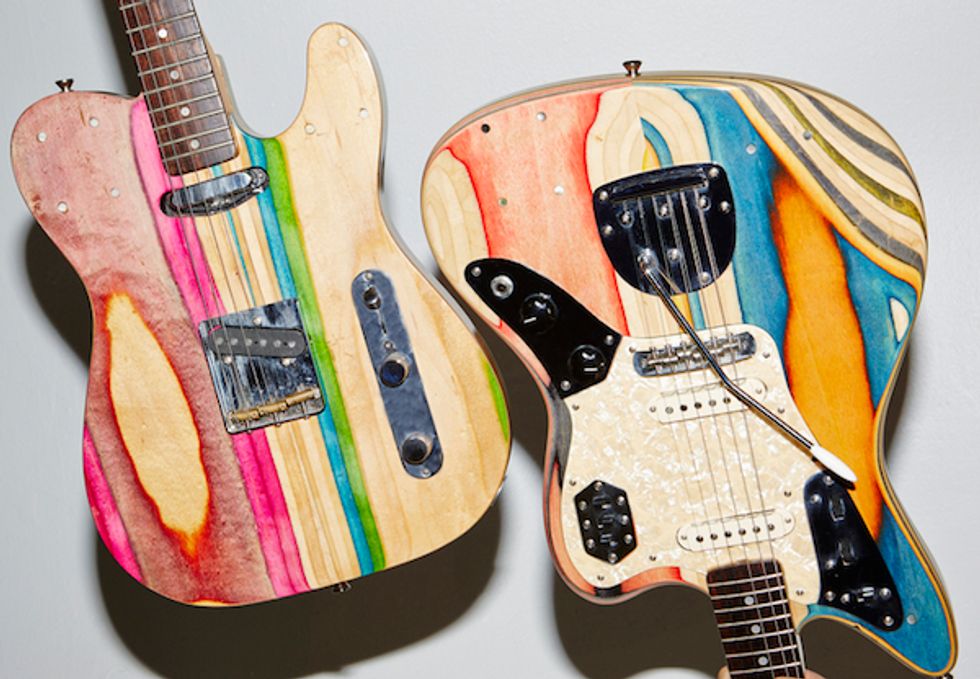 (Photo courtesy of Prisma Guitars)
Working out of his garage in the Sunset with childhood friend Michael Svendsen, Nick Pourfard is a master craftsman of beautiful guitars. Unique isn't quite enough to describe the colorful, wooden creations. Saying they're like snowflakes or fingerprints—never one the same—would do them more justice. The secret? They are made from recycled skateboards. —Joseph Darius Jaafari  //  Online at prismaguitars.com or at Real Guitars, 15 Lafayette Street (SoMa)
Beach Read for Fashionistas: Christine Suppes' Electric Fashion 

Bay Area native Christine Suppes has dedicated her life to promoting the fashion industry as a writer, editor, collector and supporter of young designers (she was one of the first to champion Rodarte!), and this year a new book, Electric Fashion, documents her collection, three decades in the making. Photographed by one of the top fashion photographers in the world, Frederic Aranda, with a foreword by Neiman Marcus' fashion director Ken Downing, it's a unique firsthand look into the wild world of fashion. —Damion Matthews  //  Electric Fashion, by Christine Suppes 
Wearable Tech: MICA by Opening Ceremony
Tech giant Intel and designer fashion label Opening Ceremony (founded by UC Berkeley alums Carol Lim and Humberto Leon) have mastered wearable tech. Welcome My Intelligent Communication Accessory, or MICA, a bracelet of snakeskin and semiprecious gems that keeps people connected via text, meeting alerts, and notifications delivered directly to the wrist ($495). — L.M.L.   //  Opening Ceremony (online only), openingceremony.us

Natural Beauty Haven: Credo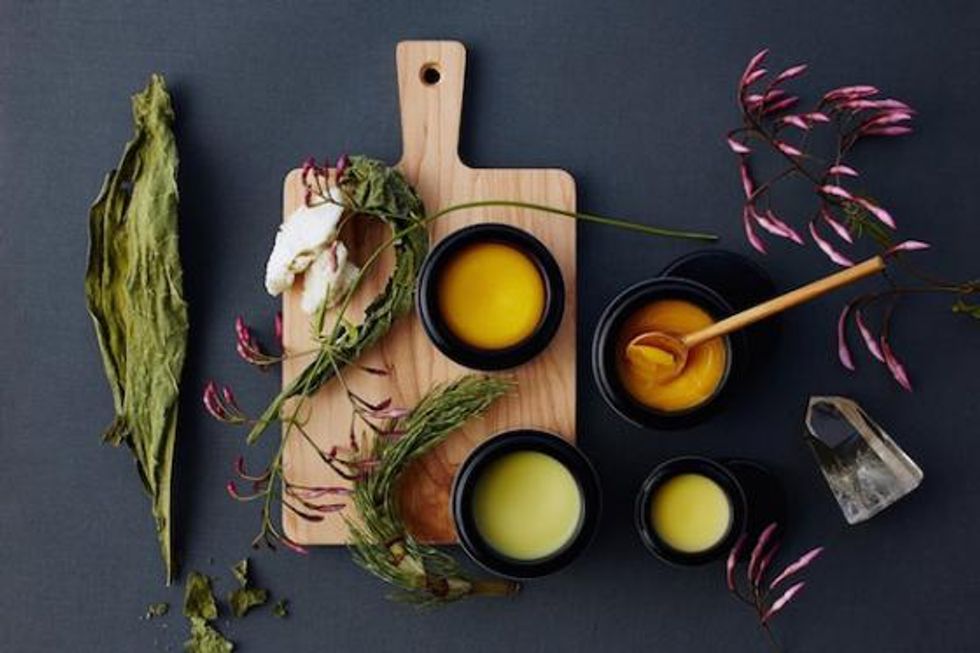 (Photo courtesy of Credo)
Housed in a beautiful and airy Pacific Heights space, Credo's products reflect founder Shashi Batra's mission to provide "totally natural, super good, absolutely beautiful" beauty products to the masses. Eight eco-friendly color cosmetic lines and 70 sustainable skincare lines, including Juice Beauty and Buddha Nose, are represented on the shelves. In the back of the shop lies the Tata Harper Skincare spa, a single treatment room devoted to the products and protocols of the non-toxic, Vermont-based beauty brand. —Emily Holt  //  360 Pine Street (Pacific Heights), credosf.com
DIY Manicure: Plié Wand by Julep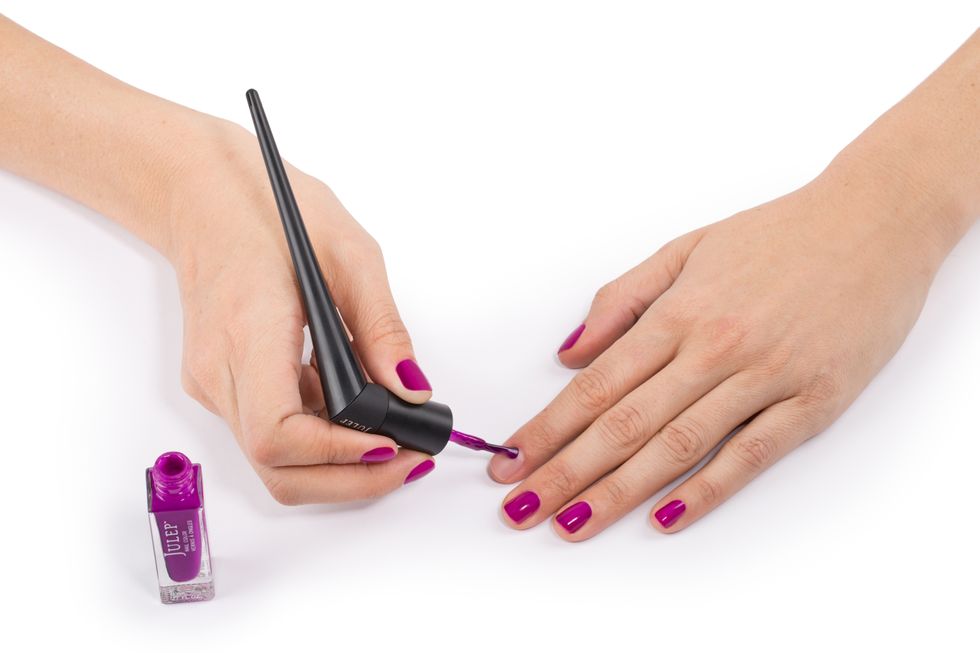 (Photo courtesy of Julep)
In collaboration with Julep, the Palo Alto–based industrial design firm IDEO created the Plié Wand, a long, elegant nail polish brush that flexes and twists for easy use in your nondominant hand. No more excuses for coloring outside the lines. — Sarah Medina  //  Online only, julep.com
Uniform for Steamy Affairs: La Perla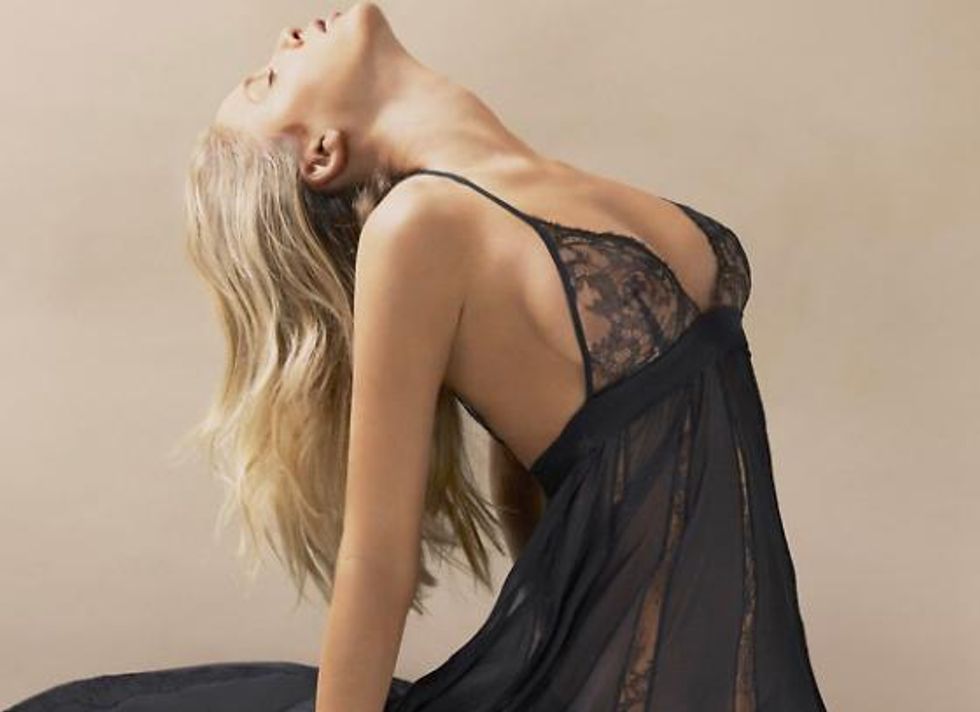 (Photo courtesy of La Perla)
Italian lingerie label La Perla kicked off 2015 by cutting the ribbon on its first boutique in the city, a Union Square space designed by architect Roberto Baciocchi, whose portfolio includes brick-and-mortar locations for Prada and Miu Miu. Lacy underpinnings are displayed on gilded metal hangers, and big spenders can try them on in the luxe espace privé: With sumptuous amethyst walls, tulle paneling, and confessional-inspired fretwork, this VIP lounge emulates the ultimate boudoir. — L.M.L.  //  170 Geary St. (Union Square), laperla.com
Best Swimwear Ever: Eres
Forget what you think you know about trying on swimsuits. As the chilly SF summer remains sub-70 degrees, we turn to the supremely flattering swimwear (and lingerie) from Paris-based Eres, now open in Hayes Valley thanks to the proprietors of Alla Prima, to help us generate heat. Trust us, they are worth the splurge. — L.M.L.  //  471 Gough St. (Hayes Valley), eresparis.com
Smartest Glasses: The Brownie and Madam Optical Company
Husband-and-wife cofounders Nik and Alpa Shroff offer complimentary personal styling sessions at their Sutter Street eyewear parlor, The Brownie and Madam. The goal: to help Bay Area femmes find the best retro-inspired frames—there are 24 styles in the collection—to fit their faces. All you need is an appointment, a prescription, and maybe a sexy-secretary fantasy. — L.M.L.  //  214 Sutter Street (Union Square), browniemadam.com
Lifestyle Shop With Flair: Social Studies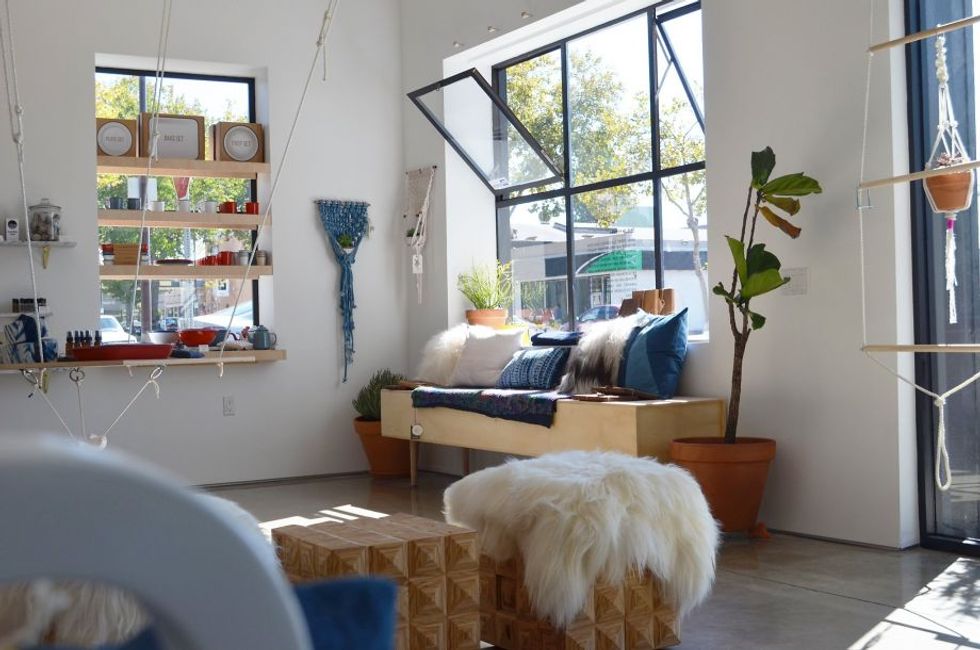 Look no further than Berkeley's new lifestyle shop Social Studies for such obscure handcrafted provisions for the home as incense pyres by Blackbird, Fig + Yarrow herbal steams, and charcoal facial soaps by Binchotan. And you thought your digs were well appointed. Silly goose. — L.M.L.  //  1659 San Pablo Ave. (Berkeley), socialstudiesshop.com
Car of the Future: Google's Self-Driving Vehicle
Google's futuristic self-driving cars have finally started hitting the streets in Mountain View, and we're counting down the minutes until we no longer have to worry about SF's insane one-way streets and traffic on Market. —M.S.  //  google.com/selfdrivingcar

READER'S CHOICE, Coolest New Boutique: Bitters & Bottles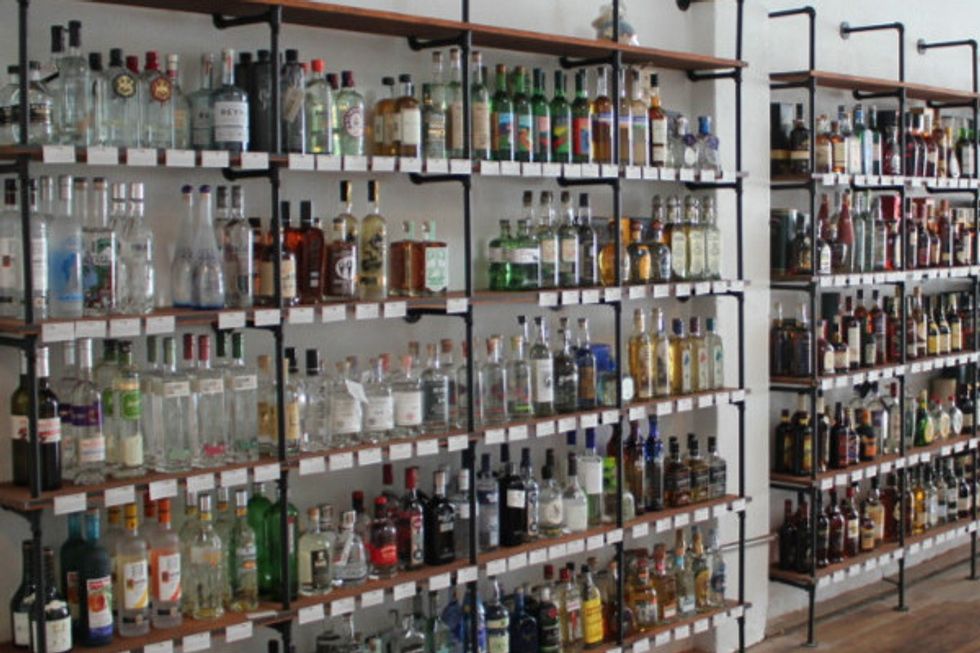 (Photo courtesy of Bitters & Bottles)
Want to enjoy fine cocktails from the comfort of your home? Meredith Lantz and Joe Barwin of Bitters & Bottles, a liquor store in a spare South San Francisco storefront, are ready to stock your bar. Pop by to peruse their extensive selection of Scotches, small-batch gins, and barware, or Ssgn up for a spirits subscription and, for $75, they'll mail you a cocktail recipe and all the fixins each month. — Anthony Rogers  //  240 Grand Ave. (South San Francisco), bittersandbottles.com. 
READER'S CHOICE, Shopping Neighborhood: Hayes Valley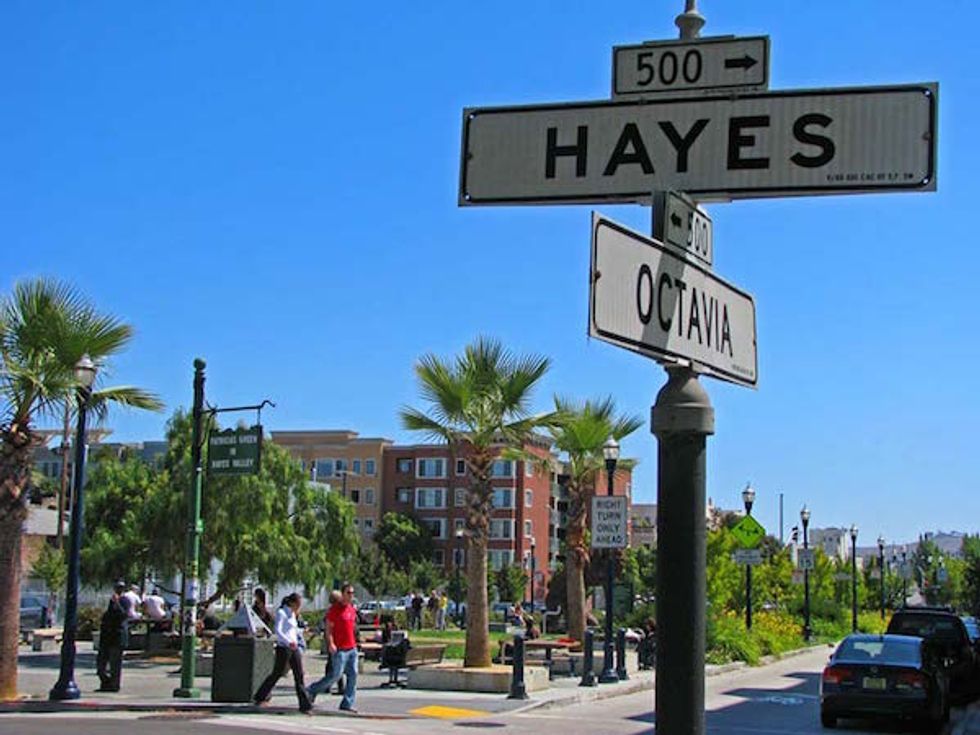 (Photo by Hayes Valley Neighborhood Association)
The French have a great expression for window shopping: leche vitrine, or "lick the window." And with gourmet treats such as Chantal Guillon's colorful macarons, chocolate confections from Christopher Elbow, vintage treasure at Ver Unica and handmade accessories at Azil, you may want to do just that. — A.R.  //  Hayes Valley, hayesvalleyshop.com.
READER'S CHOICE, Amazing New Building: SFMOMA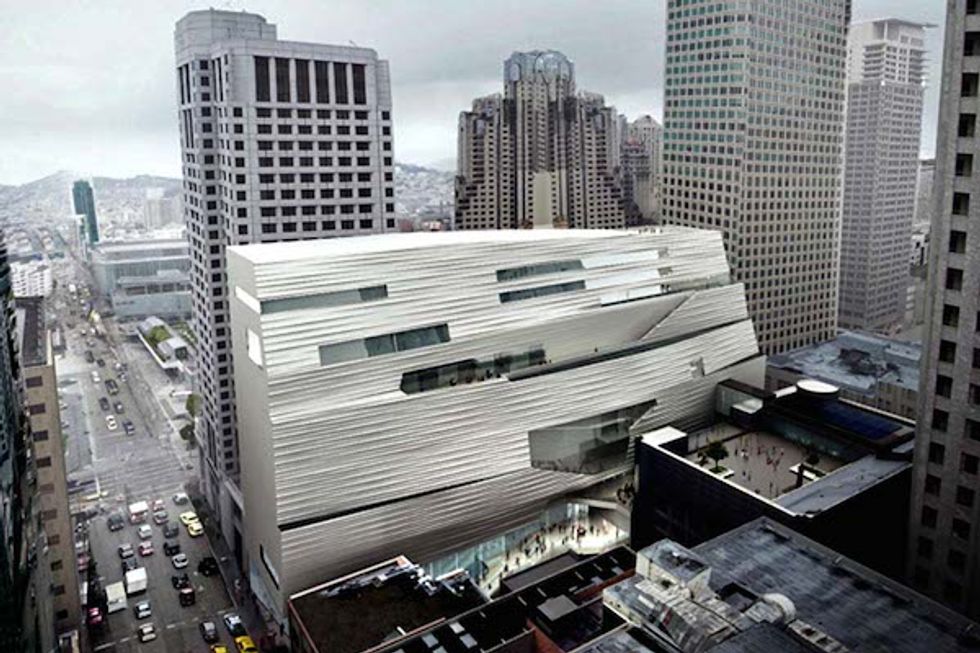 When SFMOMA opens the doors to its hotly anticipated redesign, by the famed architects at Snøhetta, the expanded museum will boast more than twice its previous exhibition space and three new galleries that are free to the public. The building's facade was "inspired by the rippling waters of the San Francisco waterfront"; inside, the focal point will be a long, open staircase with low oak walls, rising without visible support before making its single sharp turn from the atrium floor to the main entrance on the new wing's second floor. —Isabel Moniz  //  151 Third St. (SoMa), sfmoma.org
READER's CHOICE, Awe-Inspiring Building Open to the Public: City Hall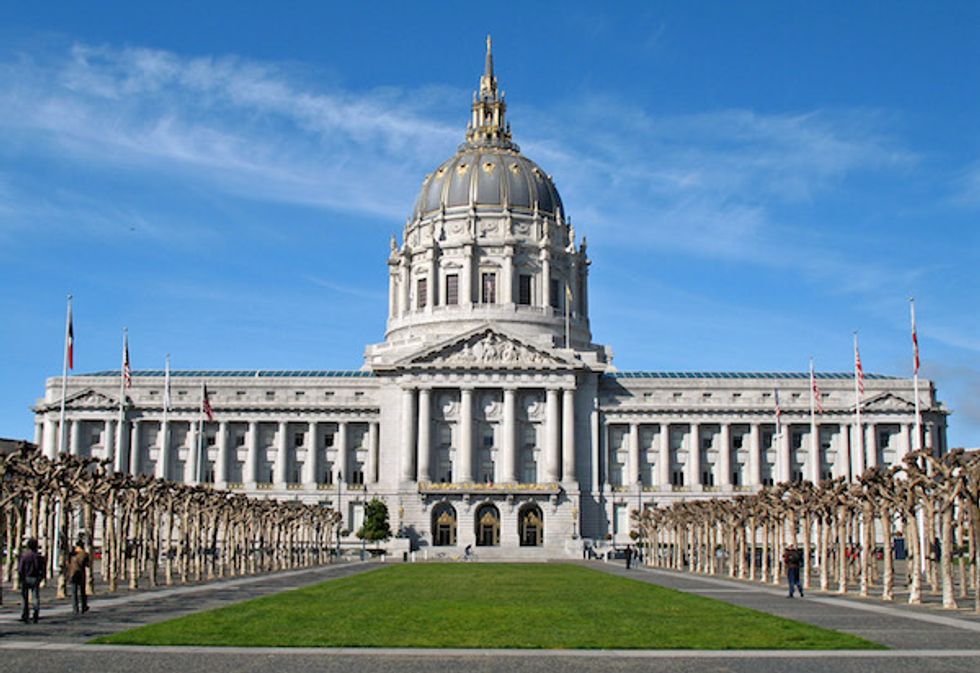 (Photo via Fun Cheap SF)
Having celebrated her 100th birthday this year, the ever-majestic City Hall has seen a lot in her time—most recently, she was lit up in rainbows to celebrate the victory for marriage equality. Inside, the People's Palace is the hostess with the mostess when it comes to opulent weddings beneath the dome and visits from diplomats from around the world. —M.S  //  1 Dr. Carlton B Goodlett Pl. (Civic Center), sfgsa.org 

READER'S CHOICE, SF Style Icon: Joy Venturini Bianchi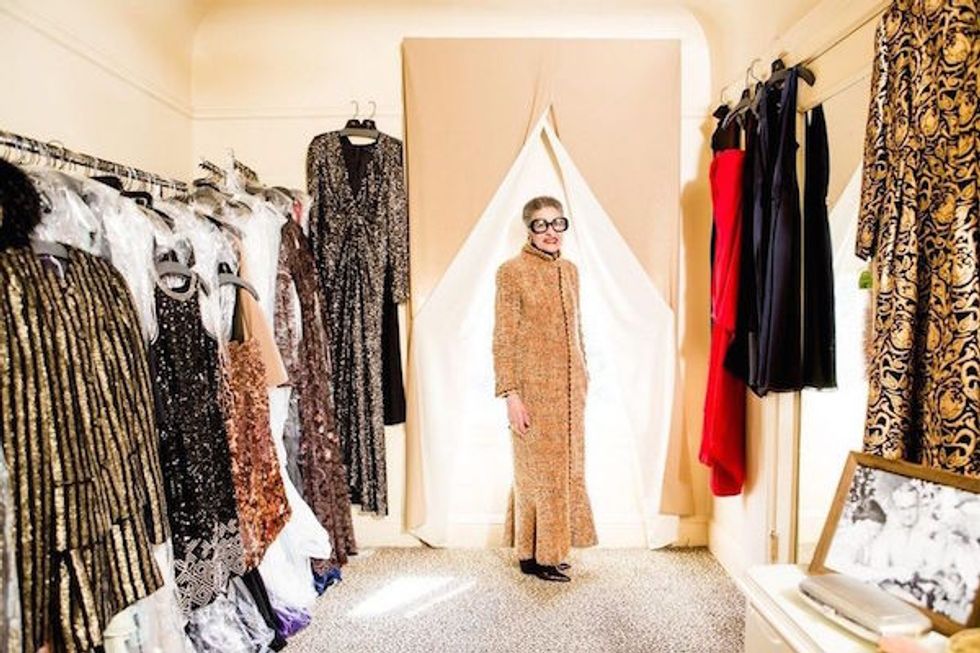 (Photo by Aubrie Pick)
Never was a woman so aptly named as philanthropist and fashion maven Joy Venturini Bianchi, whose passions for couture and for helping those less fortunate are equal and matched by none. Instantly recognizable in her oversized Gucci glasses, Joy combines her loves of over-the-top fashion and developmentally disabled people to raise funds for Helpers House, where she sells news and gently worn clothing to support the charity. If you love spotting her fabulous wardrobe selections in the social pages, stop by Helpers House of Couture and shop with the woman herself. —I.M  //  Helpers House of Couture, 2626 Fulton St. (Inner Richmond), 1stdibs.com.
PS: Don't miss our Best of Bay Area Beauty Directory!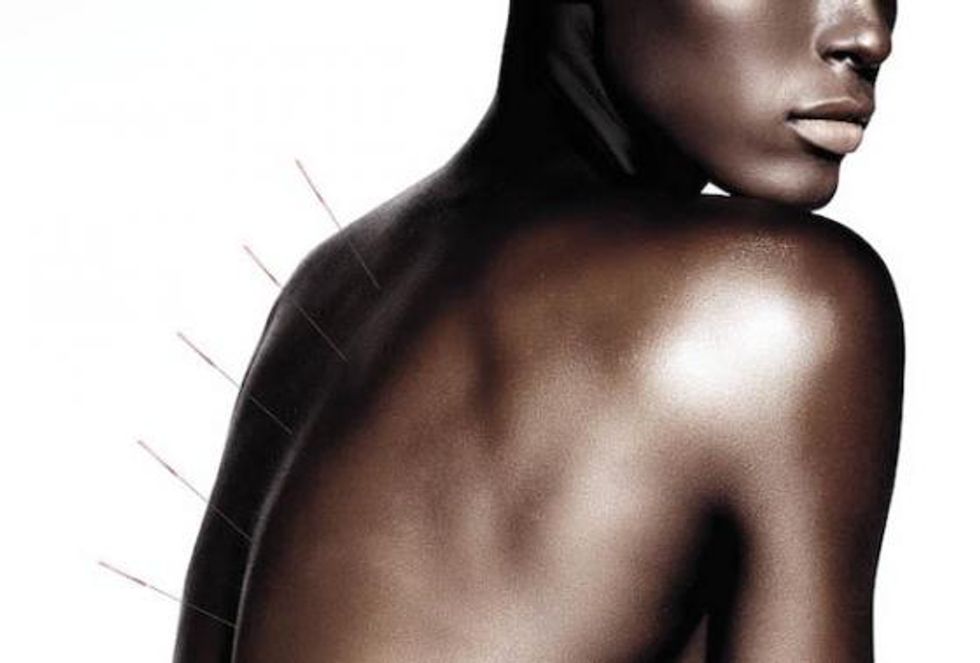 (Photo by Samantha Wolov)