Wedding season is on—not to mention all those corporate product launches, conferences, and parties. These are all perfect occasions to give gifts, whether as thank you's, promotions, or to celebrate someone or something special.
Whether you're looking for the perfect baby shower gift, birthday present, wedding welcome packages, or gifting for your next corporate retreat, conference or launch party, Bestowe Gifting is a one-stop shop for all your needs.
---
The Bay Area–based gifting service Bestowe offers quality, ready-to-ship gifts that include one-of-a-kind items from local and small-batch artisans; giftees can even read the stories behind each product with a personalized card that accompanies each gift. And, with one-on-one consultations, preparation, and delivery for custom gifting for companies, weddings, and special events, Bestowe can handle hundreds of gifts bundles that will feel both unique and highly professional. And let's face it, isn't there always a need for gifts and always something to celebrate with a tangible memory?
Founder Catherine Weis is a Bay Area designer with a fine eye for art and trends. She has collaborated with many top artisans and tastemakers throughout the years, and has been honing her mad skills for custom curation to source the best gift—think of her as your own personal gift-scouting guru, there to solve the problem of finding quality gifts online that still have a personalized touch. Get Weis' recommendations—both through her blog and in her pre-curated selection online—for gifts that will knock their socks off.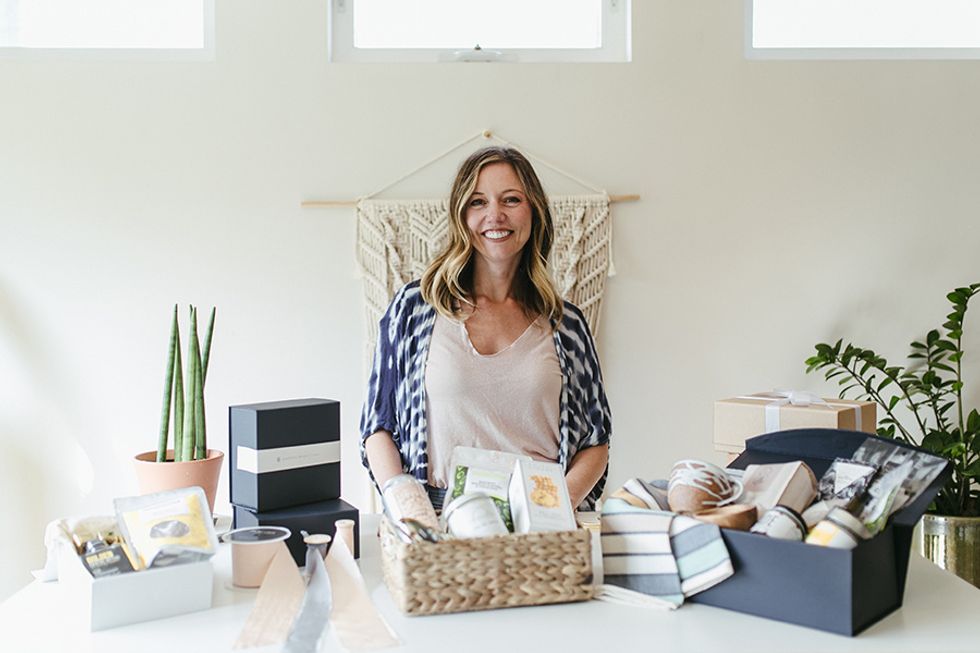 Catherine Weis.(Photo by Jordan Katz)
What inspired you to start this business?
CW: "While struggling to find the perfect gift for friends, that special something that represented thoughtful sentiment, good design, and quality, I discovered a lack in the market, especially online. With a small family and a full-time job, I couldn't find the time to go out shopping the way I used to. Online, I found gifting companies offering items you could find anywhere and without a story or meaning; there was a void of thought and emotion. I wanted a personal connection, to know where my product was coming from and who I was supporting."
Always find a story.
CW: "Our motto is every gift tells a story. It truly is a testament to the way that I pull together my gifts, teaching others how to create their own unique gifting."
What are your secrets for giving the best gift in a corporate environment?
CW: "We've had clients where we handle hundreds, even thousands of gift boxes for conferences, as well as clients who need gifting for small corporate retreats. Out of those, we are seeing a strong shift away from company branded memorabilia. So, my advice: Always go with gifts that will make your clients' lives easier and memorable. People want personalized gifts that mean something. If you want to make a positive impression for the way your client or employees think about your brand, then offer them a gift that speaks to who they are and what they value—something that they can use for a lifetime to come. Not only will they appreciate it, but they will speak highly of you."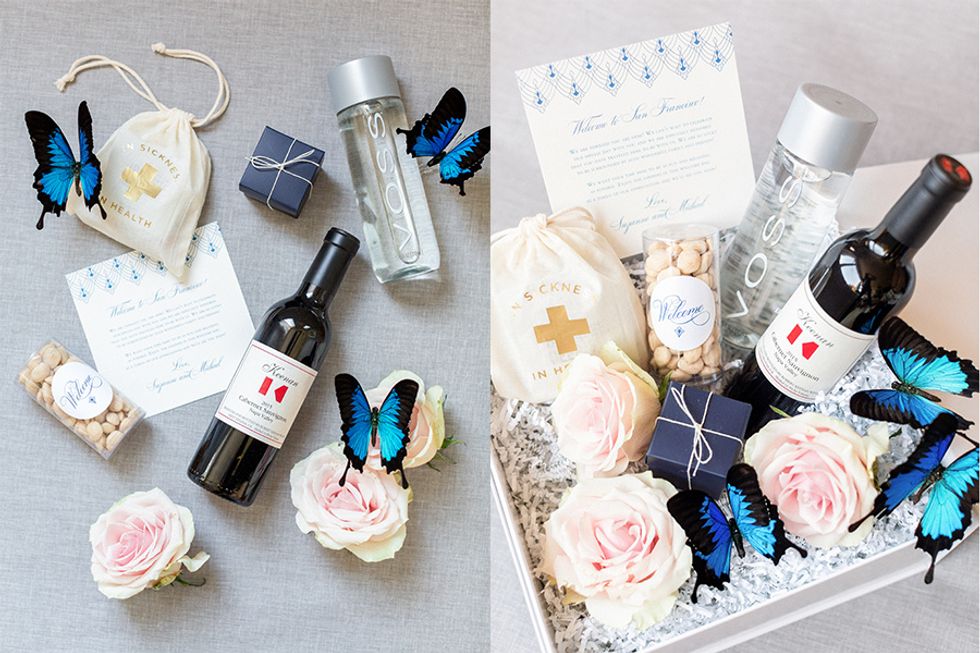 (Photo by Larissa Cleveland)
What about your wedding clients? What do you suggest when they come to you asking for wedding welcome gifts for their wedding?
CW: "Think about all of those friends and family supporting you, traveling far away to be there with you on this special day, not to mention throwing parties in your honor. If you are planning a wedding, there is no better way to show your appreciation for your loved ones than with the gesture of a gift—something that speaks to you as a couple and something they can be delighted by when they step foot into their hotel room."
Do you have any hints on where you find your gifts?
CW: "Definitely. At Bestowe our main goal is to support small-batch artisans. So I love finding local craft fairs. I'll first come up with a theme and start finding gifts that I think would be thoughtful. I fill in with Etsy finds and recommendations from sites that I value and respect for their ethical and social contributions, as well."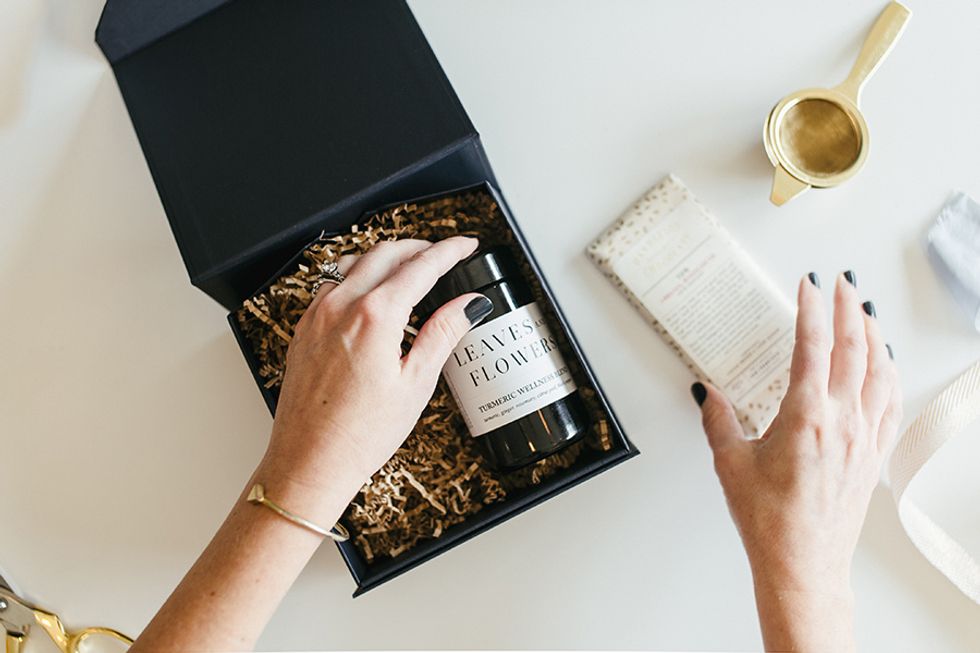 Courtesy of Bestowe Gifting
In addition to creating unique individually curated gift boxes, Bestowe also offers custom gifting and design services to event companies, brides-to-be, and businesses (hey, Silicon Valley startups), whether you're looking for just a few gifts or a few thousand.
Bestowe represents the connection between the gift giver and the lucky ones on the receiving end, as well as the story behind the artist's craft and the awesome products they create. And, they're offering a special deal to 7x7 readers: For corporate and wedding planners, get 50 percent off for the first five companies needing large gift orders for upcoming events or holidays.
For everyone else, get 15 percent off with the code PERFECT15.