Campari seems to have taken over the bar scene here in San Francisco, and we're not complaining. This sweet-yet-bitter Italian aperitif pairs well in cocktails, or stands strong on its own. But Campari may have found a new home on plates and in kitchens throughout the city, as chefs experiment with it to create cocktail-inspired dishes. We've rounded up a few of these exciting new treats:
---
TRICK DOG (pictured above)
Trick Dog has received boundless praise for their vast and colorful menu of cocktails and unique bar food. Their interest in cooking with liquor can be seen in their beer nuts, made with Miller High Life, and their shrimp cocktail, made to be dipped in their house Bloody Mary mix. To highlight everyone's favorite bitter aperitif, Trick Dog serves up radishes with dehydrated Campari butter and house-smoked Maldon sea salt.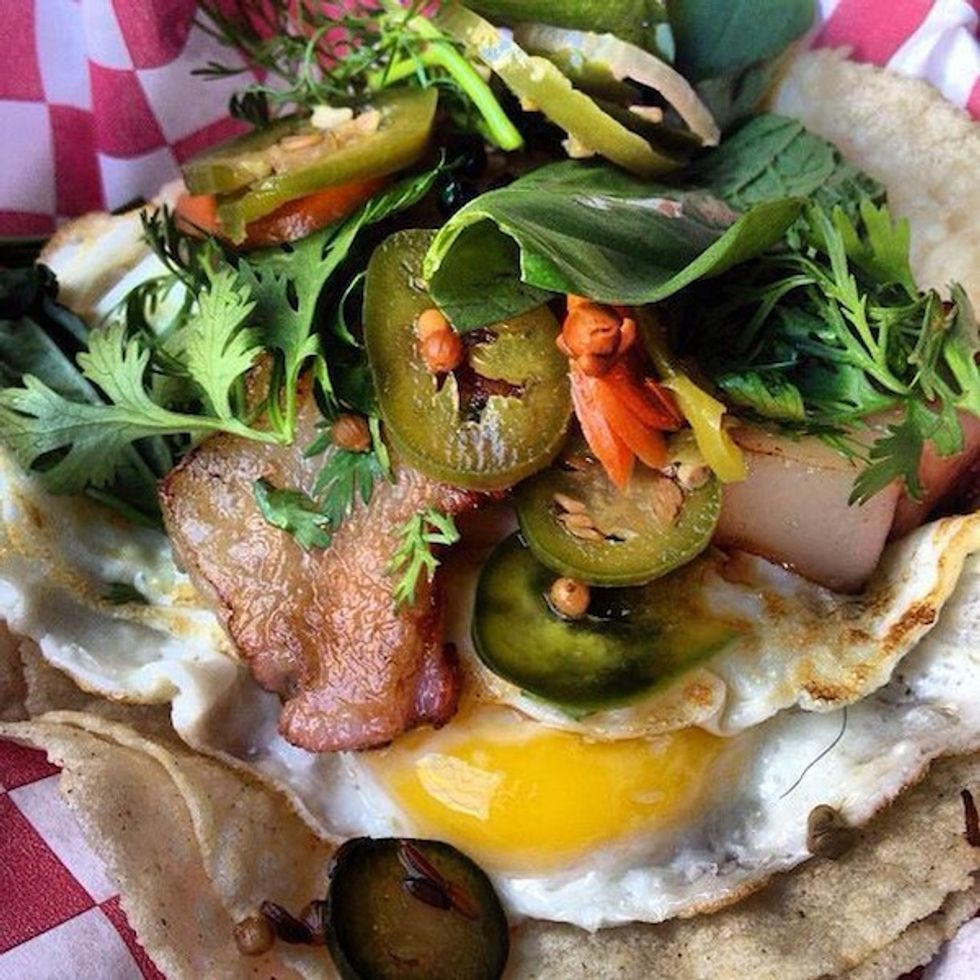 Joshua Wilder Oakley of pop-up Tango & Stache has embraced a spirit-driven approach to dining. His Sbagliato Taco is a detailed dish comprised of a housemade champagne and crema masa tortilla, Campari and coriander poached chicken, sweet Vermouth pickled watermelon and peaches, with chervil and tarragon. Even his pork belly "Bahn Mi" taco uses Campari-braised pork belly, served on a bacon fat tortilla with fresh summer herbs, Wild Turkey 101-pickled jalapenos, and a fried duck egg.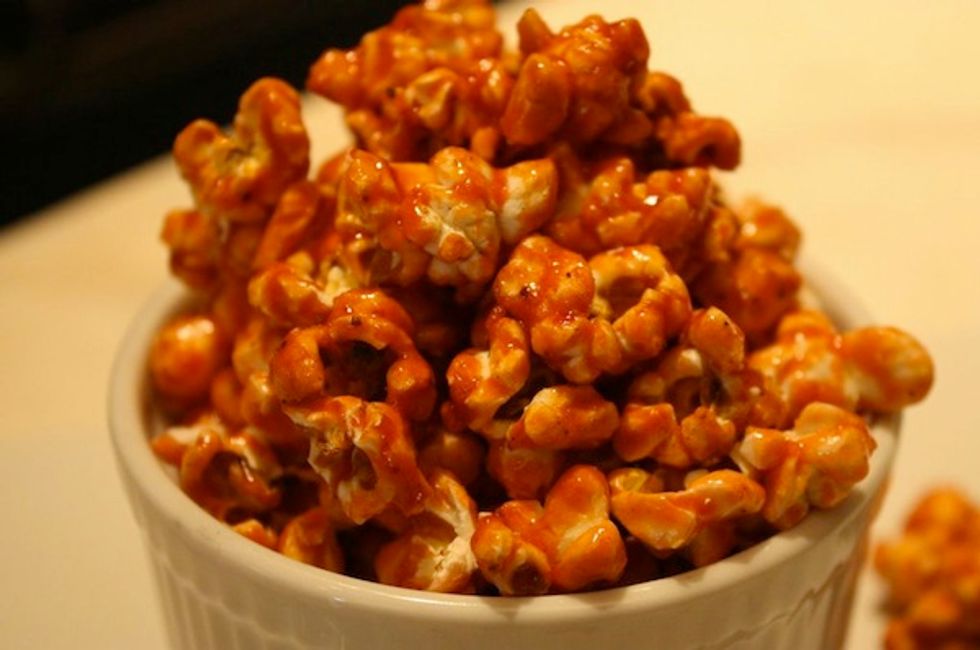 It's no wonder Perbacco, steeped in the traditions and flavors of Italy, would be on the forefront of this trend. Paying homage to the classic Italian aperitif, Perbacco has experimented with an addicting Negroni Caramel popcorn. To achieve this scrumptious snack, Chef Staffan Terje first coats the popcorn with a caramel of Campari and Sweet Vermouth. To mimic the flavor of gin, he spices a salt with a blend of juniper, coriander seed, cardamom, licorice root, and cubeb pepper.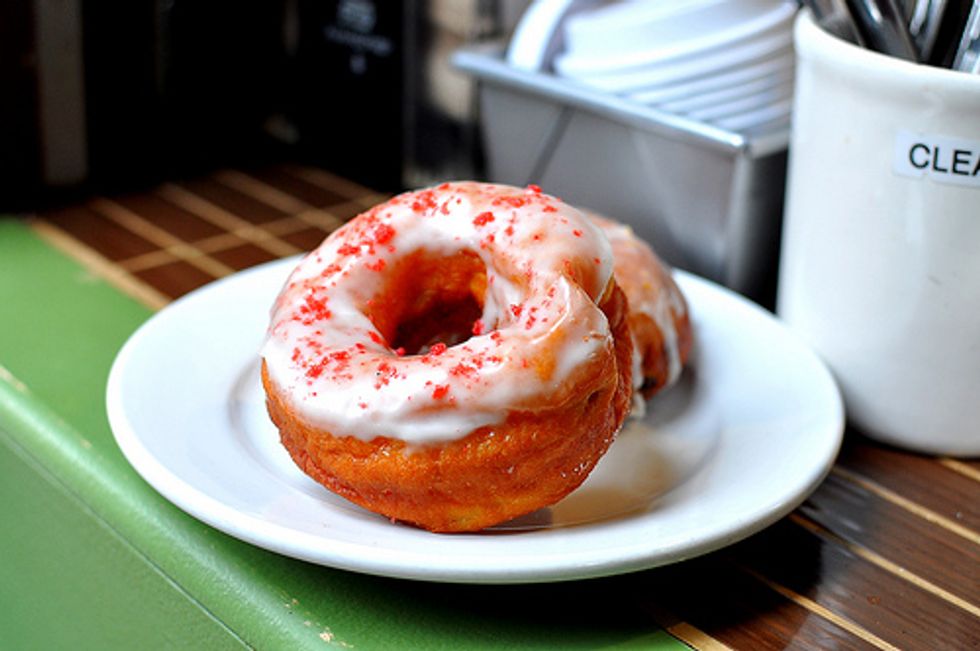 photo from Gastronomy Blog

Dynamo's rotating menu of specialty doughnuts keeps us on our feet throughout the year. From a savory Monte Cristo to a sweet Molasses Guinness Pear, these doughnut flavors are nothing short of extraordinary.  Their "Bitter Queen," a candied grapefruit doughnut topped with an elderflower glaze and Campari sugar, will satisfy any sweet and tangy craving.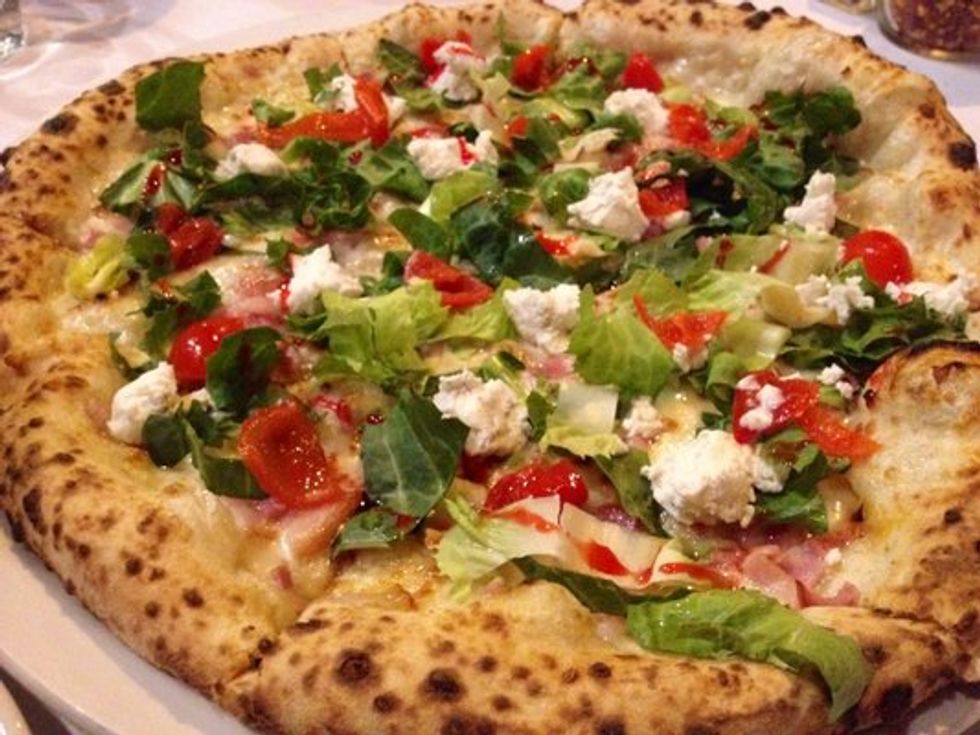 photo from Yelp user Ryan R.

Tony's comprehensive menu of pizzas from around the globe features classic Italian ingredients in unique combinations. Their "Campari Pizza" includes crushed red pepper, mozzarella, pancetta, peppered goat cheese, escarole, sweet piquante peppers, and a Campari blood orange reduction. Sweet, salty, and spicy merge in this delicious pie.