---
It was Auggie's big night out. All eyes were on him as he stepped out of his Uber and into the chic Hedge Gallery for a private cocktail party. The sexy beast owned the room. Women oohed and ahhed. Photographers captured every moment. Auggie was one lucky dog...
Literally. Auggie's a dog. But he's lucky not because of his fabulous doggie life as companion to Benchmark Capital's Matt Cohler. As guests learned that evening, dogs like Auggie are privileged because they were never subjected to life in a puppy mill.
"Puppy mills are inhumane commercial dog raising facilities where profits are emphasized over animal welfare," explained Tara Loller, a spokesperson for the Humane Society of the United States. Loller talked about the problem during an event in support of Friends of Finn, an anti-puppy mill organization chaired by Amanda Hearst.
"Many times the dogs are just given enough food and water to stay alive. They're denied veterinary care, and are bred continuously. When they can no longer breed, they're discarded or killed," she said.
Friends of Finn works to end this practice by encouraging pet stores to change from a business model of selling puppies, to one of adoption of homeless pets.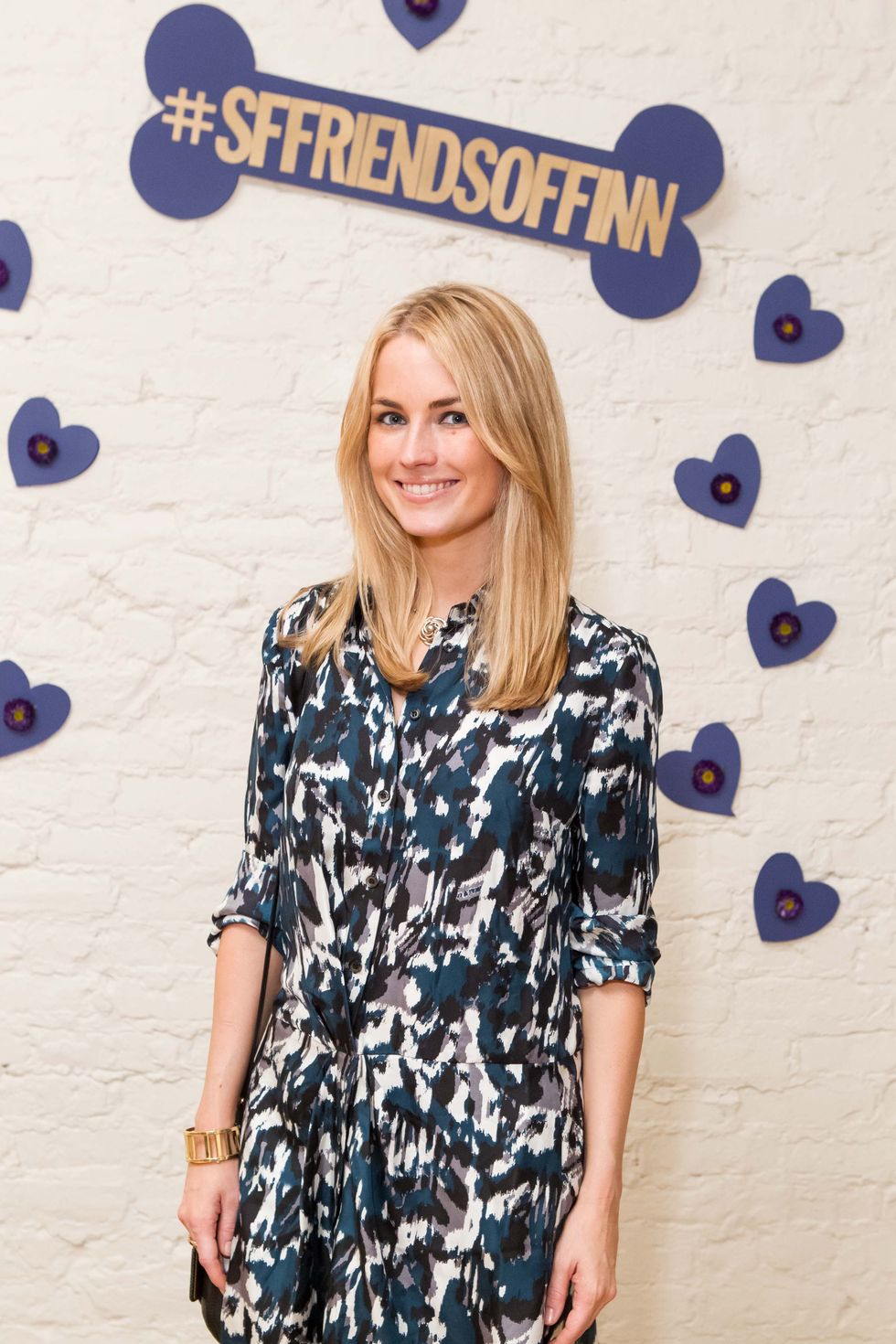 Amanda Hearst
To celebrate the launch of the charity's San Francisco chapter, Hearst was joined by Rebecca Miller, Cameron Phleger and Facebook's Libby Leffler in bringing together a fabulous group of supporters and their pets.
Guests included fashion designer Kimberly Ovitz, investor Shervin Pishevar, Lost Coast Outfitters' George Revel, author Darya Rose, interior designers Jay Jeffers and Catherine Kwong, the Wall Street Journal's Evelyn Rusli, Hedge's Roth Martin, and Philanthropist owner Jessica Moment, among others.
But the most popular guests of the night were undoubtedly the canine cuties such as Cookie, Frankie and Auggie. Look for cocktail dogs to become a new trend in San Francisco nightlife!
To learn more about Friends of Finn, visit humanesociety.org/friendsoffinn
Photos by Drew Altizer